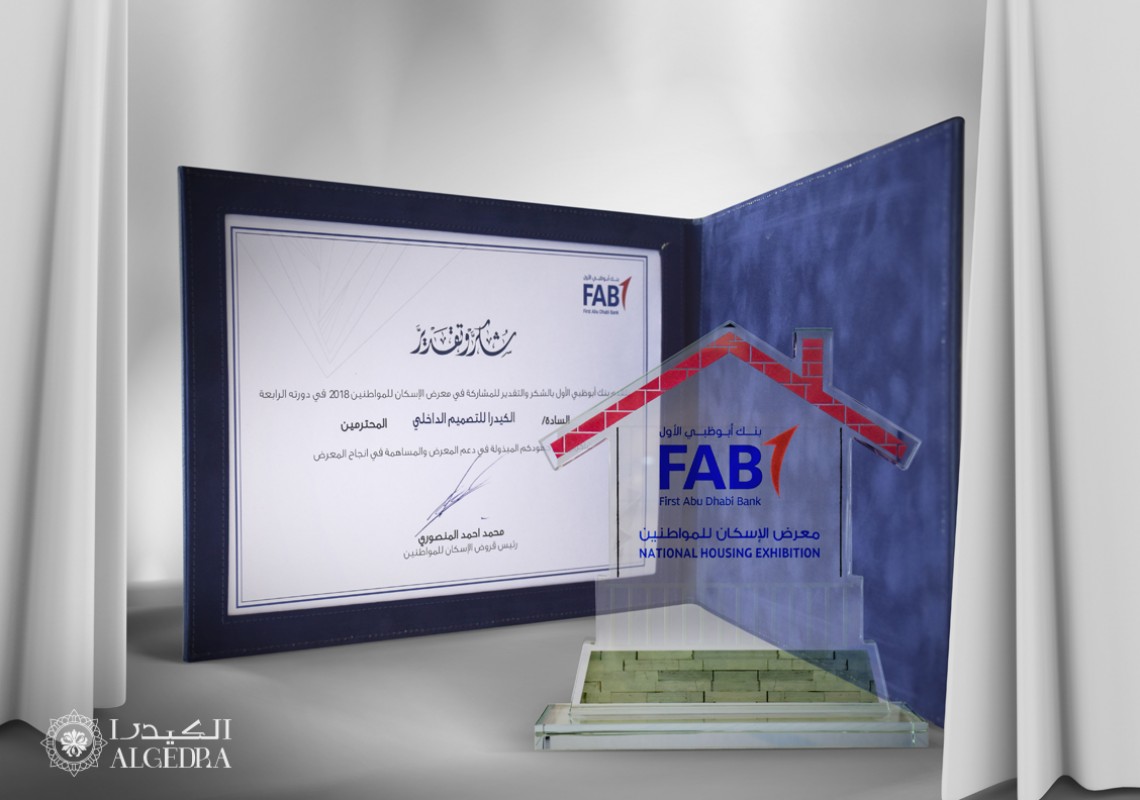 Under the patronage of his highness, sheikh Hazza bin Zayed Al Nahyan, Vice Chairman of the Abu Dhabi Executive Council and Chairman of ADHA, and with ALGEDRA's brilliant participation, the launching the FAB exhibition at ADNEC Abu Dhabi for the period of 18-20 Sep. 2018 was a huge success.
With the tremendous number of attenders checking out the latest interior and exterior designs demonstrated at ALGEDRA's stand which filled our hearts with pride and joy.
Those designs were described by our visitors as high taste elegance designs with brilliant mixing of simplicity and modernism.
ALGEDRA stand was all appealing especially with the new selections of trendy decorative materials which has been put in display for the eyes to wonder, while Mr. Mohab Ayoub, ALGEDRA's Managing director spoke of them in details showing the perfect fit for placing them according to shapes and patterns, and how it could add up richness to the walls.