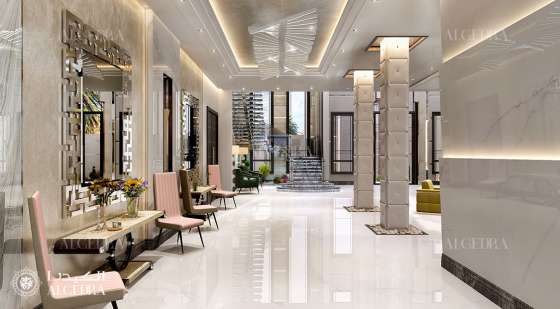 Algedra's interior designers, engineers and decorators in Azerbaijan can translate your tastes and ideas into a house interior design that suits you and your space!
Our interior designers are skilled at focusing on your style in which minimalist interior design, scandinavian interior design, modern interior design and more on from our full range of portfolio. So, for an aesthetically pleasing home or office that is also practical and efficient to work with a topnotch interior design company in Baku, Baku City, Azerbaijan; Algedra can help you for your room interior, bedroom interior design, kitchen interiors, bathrooms, living rooms, family sitting rooms, exterior design of your house, home office, corporate office designs, residential designs, commercial, retail in all fields.
The work of Algedra professionals can make all the difference. Whether your home has more than one bedroom, or your land has thousand square feet, it can be tricky to create a cohesive look that is representative of your style, but this is where Algedra comes into play.
Whether you need help creating a functional space plan, rearranging existing pieces, bedroom designing or renovating the inside of a new home, seeking the help of Algedra's professional interior designers and decorators in Baku, Baku City, Azerbaijan.
Algedra's home design professional will concentrate your style to its very essence and be able to choose a functional and unique layout that feels natural to you. As one of the top interior design companies in Azerbaijan, many clients who hire us as an interior decorator and designers in Baku, Baku City, Azerbaijan, particularly those who are renovating and re-designing, have a good sense of how the appealing interiors should look and what decor items and furniture they should use.
Algedra as a good home decor and interior design company will help you tell a visual story and turn your house into a home.
Wherever you are; don't hesitate, contact us, we are Dubai-based interior design company, have branches in UK, Turkey, US and UAE. Even we don't have branches all around the world, we are here to help you.