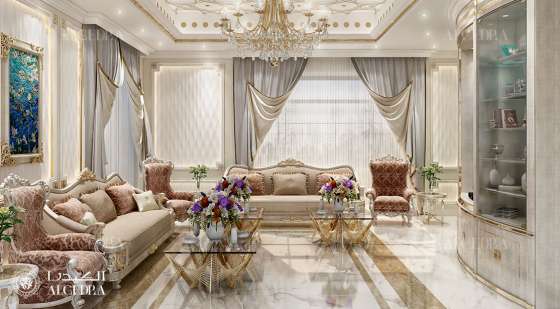 Do you dream of a new interior for your home? Let's make your home styling beautiful!
Interior designers of Algedra in Russia and interior architects are expert on making luxury interior, feel-good spaces for people to bring joyful ambiance, using carefully chosen combinations of styles in spaces from Scandi interiors to boho interior design, mid century modern interior, from American interior design to classic modern interior as well as patterns, fabrics, furniture and fixtures.
Working closely with Russian house interior design company will ensure you get a design and interior you love, but also allow you to learn some of the skills, interior design approaches and ideas that our interior designers use to create their stunning home designs. So if you can not find ideas, or can't make head nor tail of how to design your living room interior design, bedroom interior, kitchen interior or even your entire house interior design, Algedra as one of the best interior design companies and interior designers in Russia is ready to totally transform your interiors and make your life easier.
Algedra Interior Design Company will run full renovation and structural design projects from  bedroom designing, mid century interior, loft interior design, art deco interior design to wooden house interior, industrial interior design, and will use specialized knowledge of interior design and architecture, construction plans and components, building regulations, materials and furnishings to arrive at your dream home design.
Good design and visual inspiration are all around us and every interior design style has different uniqueness. You can feel most confident if you work with Algedra, as an interior design company in Russia that has completed work similar to the look and feel that you desire, whether that is a mix-and-match lounge oozing mid-century modern style, black interior design, industrial interior, a pale and interesting minimalist bedroom with shots of colour, or a beautiful space inspired by Scandinavian interior style or Swedish interior design.
Algedra is a benchmark of quality and reliability. Don't hesitate, contact us!