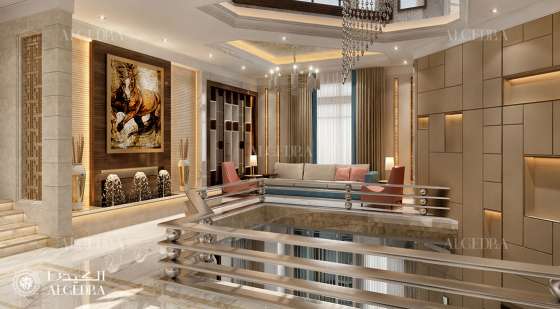 Algedra Interior Design Company is a luxury interior design services firm based in the UAE, UK, USA and Turkey.  We provide exquisite interior solutions for both residential and commercial spaces. Algedra offers a wide range of services, including Architect Design, Interior Design, Landscape Design, and a lot more.
We have completed numerous projects for villas, offices, hospitals, resorts, hotels, and restaurants all across the globe. We have a lot of upcoming projects, especially in African countries; namely Nigeria, Ghana, Morocco, Algeria, Tunisia, Libya, Egypt.
Our scope of service is expansive, across lots of locations and regions, but our designers make sure to meet and exceed local intricacies. For African interior design, we follow the same policy too, even if it's just an adaptation of the African style or a full-fledged project based on African style and decor.
In terms of size, Africa is very huge, with each country having its own style and different needs when it comes to home decorations and interior design. Due to years of experience and a very professional team, we have been able to provide bespoke interior services matching clients' demands.
We assure our clients get the best interior service, our team of interior design experts will help you to transform your home or build your own villa, with elegant majlis, luxurious bedrooms, creative kids bedroom, exquisite dining room, and a contemporary kitchen.
Get in touch with Algedra who is the best interior design company throughout Africa and all over the GCC & MENA.