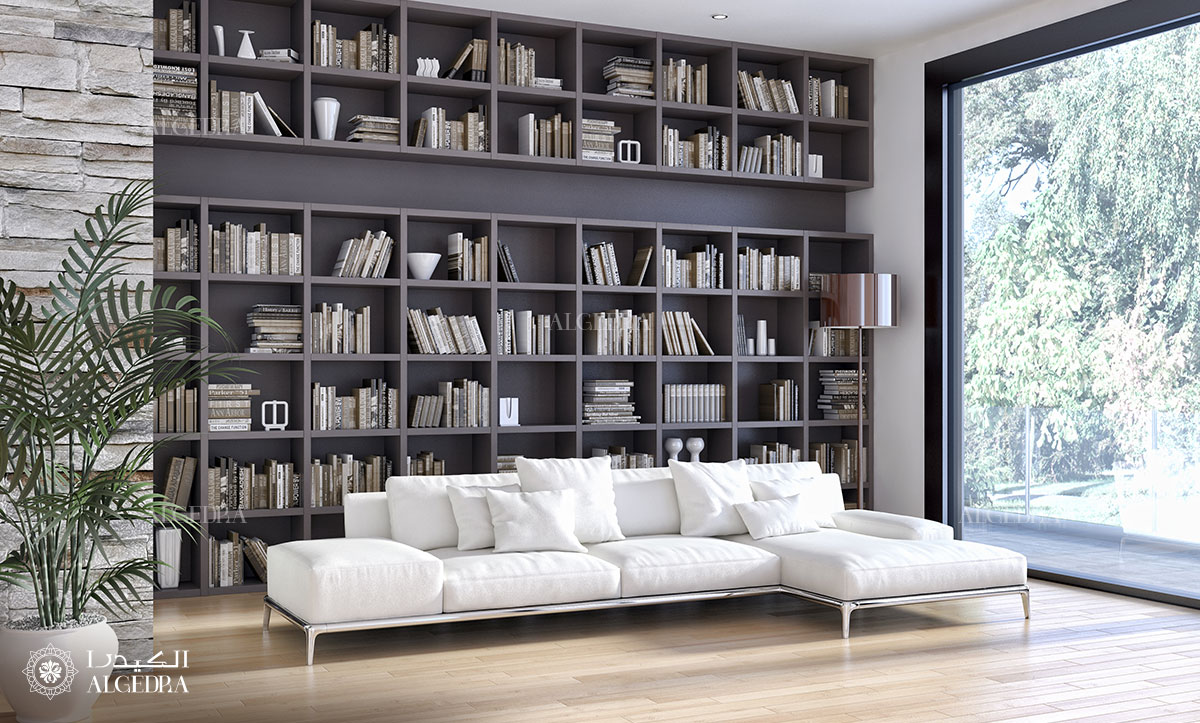 Do you love to read and have a collection of books that can fit in a room by themselves? Are you an avid fan of relaxing in a quiet space, just to get away from the world and delve into a good piece of literature? Home libraries have always been a room in the home that was considered to be an extra, as opposed to the norm.  In today's world, home libraries are becoming more popular, and home offices are also sharing their space with the home library.  You don't have to have a large mansion, or even a dedicated room to achieve a beautiful library. Here are 10 tips by ALGEDRA to create a library in your home.
1- Choose where it will be located:
Depending on your home layout, and how much space you have, choose an area that isn't loud and heavily trafficked. A room is ideal that has doors, although a corner of a quiet den or guest bedroom will work well too!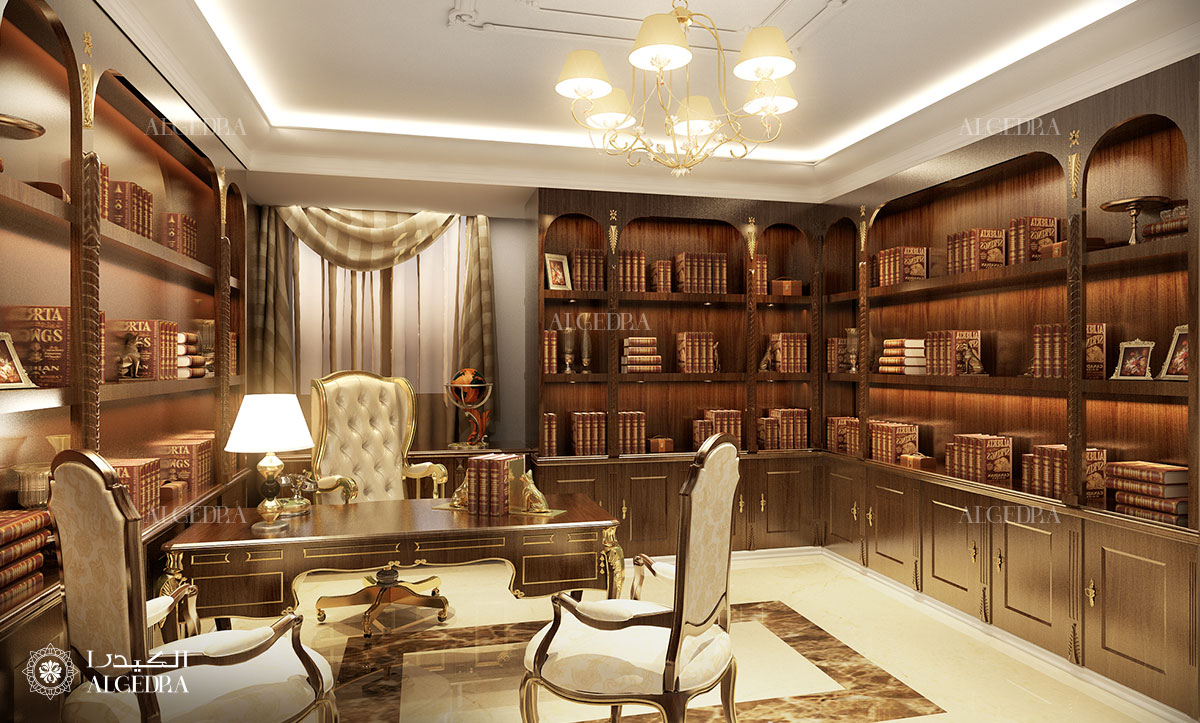 2- Determine how many books you have:
For some, the library should be able to hold all the books that they own, while others want a library for the peaceful setting. Assess your storage needs and decide if bookshelves from floor to ceiling are necessary.  If you have a smaller collection, consider using open shelving for a modern décor touch.
3- Choose colors: 
Libraries in the past were filled with dark browns, rich burgundy and hunter greens. In today's home libraries, the homeowner can have a light and bright library or a deep colored traditional style décor. Choose colors that represent you, and help you and your family relax in space.
4- Layout a furniture plan: 
All libraries require a great place to sit.  Based on your space, determine how many chairs, sofa, table and lamps can fit comfortably.  If the library is only for a few people, a few oversized chairs could be perfect. Ensure a small side table, and lighting can sit adjacent to your seating.
5- Assure bookshelves are secure: 
Since your shelving will be holding a lot of weights, ensure it is hung with the proper anchors and supports the studs or CMU walls.  If you aren't sure how to determine the weight and point loads, hire a professional carpenter to assist in hanging and securing shelving.
6- Sharing space with a home office:
If you plan on sharing your home library, assess what needs are necessary from the both functions.  Will multiple people use this space at a time? Will the home office require computer, printer, fax and other large equipment? Will there be enough room to share?  Ask yourself these questions to ensure that you will get the most out of the office and library.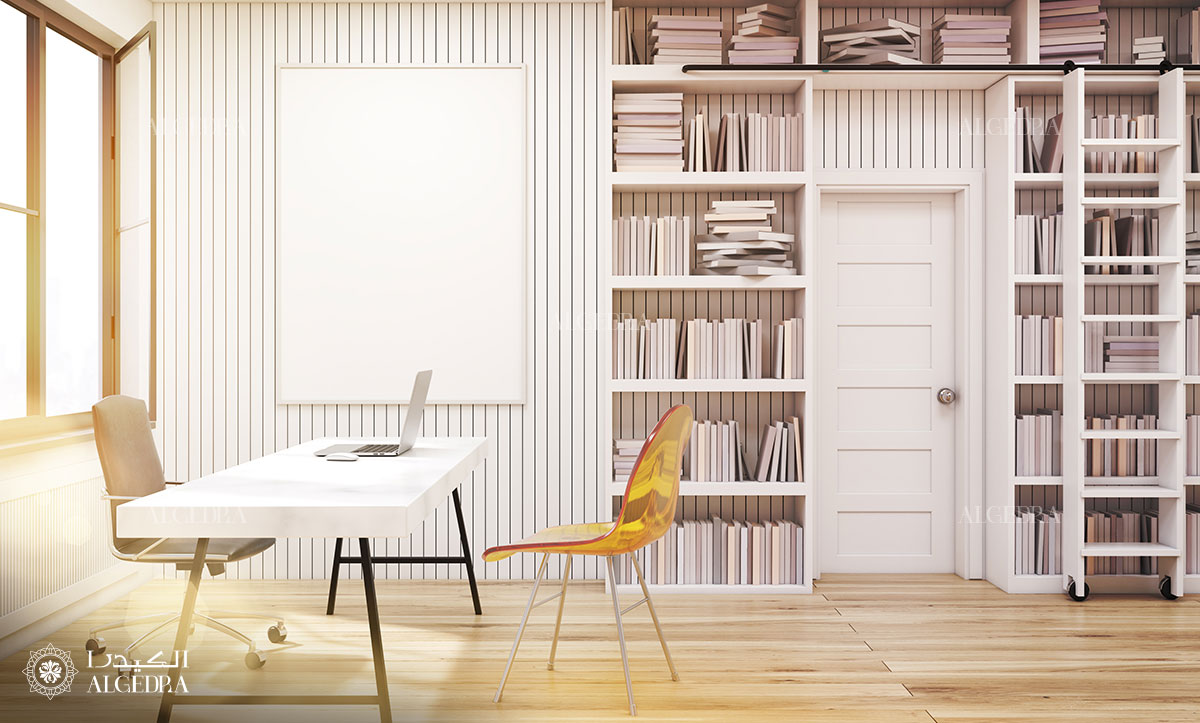 7- Install proper lighting: 
Lighting is crucial in a library.  In the daytime, natural light may be sufficient for reading.  In the evening, side table lamps, overhead lighting, and accent lighting may be required for artwork displayed on the walls. Consider adding a dimmer to overhead lighting to make the room versatile for playing board games to snuggling up with a book and hot chocolate.
8- Assure flooring can support loads: 
Just as important as the walls holding the load, equally important is the flooring.  If you are unsure, locate your home library on the first floor or basement of your home.  Check with a general contractor if you have a lot of books to store.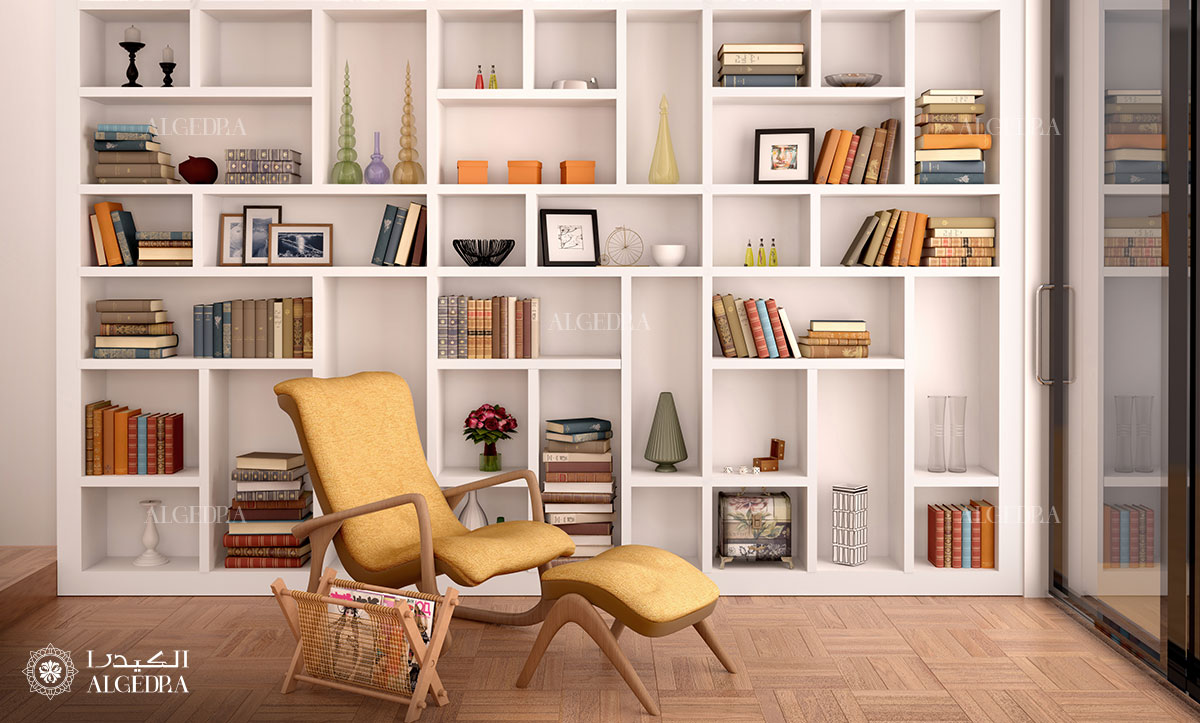 9- Go vertical for optimum space-saving: 
If space is limited, use the full height of the wall for storage and display of books. Don't forget to use over doorways as a bonus area for storage too!
10- Maximize views: 
Libraries don't have to be shut in and dark spaces.  Who doesn't love reading and daydreaming out a great picture window? A view to the outside will bring in natural light and lift your creativity level while reading and enjoying your books.