Host your guests at a luxuriously sophisticated dining table. Combining accurate and uncomplicated criteria of functionality and beauty, make your dining room one of the most beautiful corners of the house, by shedding light on its decor, distributing its furniture in a way that does not disturb the seated, and its consistency with the rest of the furniture in the house.
The issue here is if you have enough space at home or in your workplace. Do you want to own a formal or informal dining room? Unsure if your fit either category? Or do you have both?
Modern living trends guide us towards the rules to follow and the realization that out of all the rooms in the house, the formal dining room is said to be the least sought after room in the world of interior design. Having open-plan living spaces means adding dining spaces into one flexible zone resulting in a more casual dining room design. In addition, busy lifestyles have led people to eat more meals on the sofa facing the dining room that was created for this purpose or use a small table in the kitchen.
So, in the debate between the formal and informal dining room, you might think that the traditional (formal) dining room would lose! Or that we can do without it?
Let's get to know together what is the formal dining room and some design ideas for this room!
Usually, a room for dining on special occasions is called a formal dining room. But nowadays its use has become less likely due to the presence of a smaller table in the kitchen where we eat most of our meals due to the busyness of family members with the concerns of daily life. But this should not keep us from having and being interested in an additional dining room next door that also occupies a corner of the house, which is designed more formally and with more care in all its details. Here, we find a larger table and more luxurious chairs, with which we are ready to receive feasts, large banquets, and hold celebrations by inviting many guests and friends.
In some homes and according to the customs of some families, the evening meal is treated with a degree of formality every day of the week as the main meal in which all family members gather, away from the atmosphere of the kitchen and living room, to focus only on food and to exchange conversations with each other for that and as a result, the dining room has many uses that are very important and are no less important than the rest of the corners of the house
To sum up, the formal dining room does not only represent a place to eat, but the dining table is treated as a place that brings people together to eat the main meal, whether breakfast, lunch or dinner, to give us a sense of the beauty of gathering and celebrating any occasion.

Formal dining room ideas

Formal dining table design ideas revolve around the nature of the space used. If it is for events, this will determine the type of table you need so that the choice falls on the type of large, luxurious tables that give a sense of luxury, so choose a large rectangular table that accommodates a large number of people around it.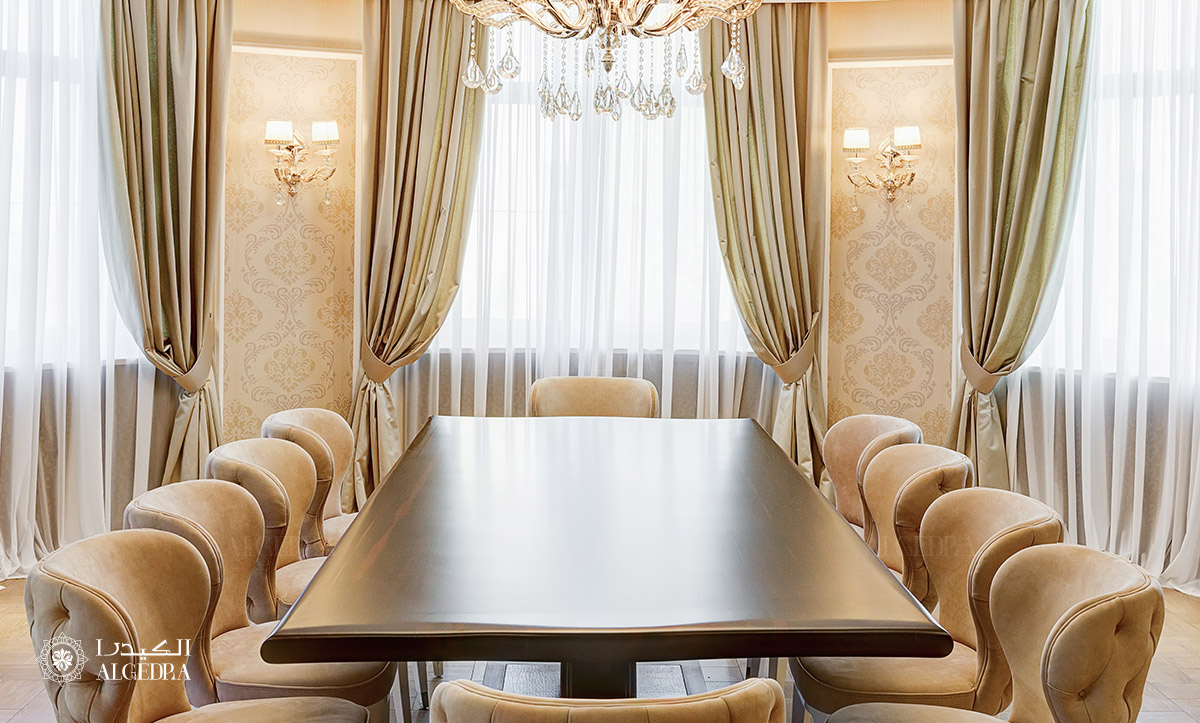 By the same token, if you are going to use it frequently, it is worth reconsidering the table designs. Let's go with the flexible tables that can be zoomed in and out, which when reduced, enjoy greater intimacy with fewer people, in addition to the possibility of being enlarged to host a large gathering of people. Always remember that a round table looks less formal than a table with square edges, if you want a balance with a formal and informal look, it is recommended to resort to the oval-shaped designs, which is a good balance between formal and quiet.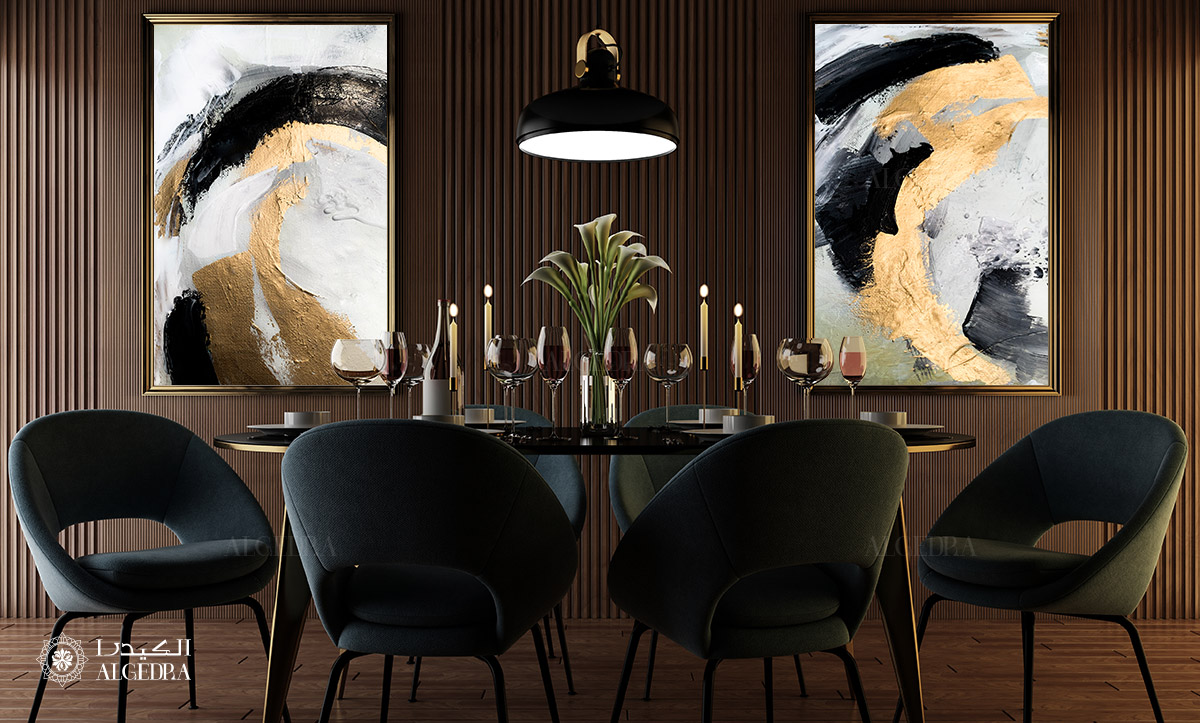 The same advice applies to chair options - they have the ability to make a room seem a lot more or less formal and play an important role in setting the tone for a formal dining room as well. In general, compared to armchairs and armless chairs, we find that there is a big difference in the feeling of luxury between the two types, giving the design of the armchair a look of luxury and elegance and thus the dining room tends to be more formal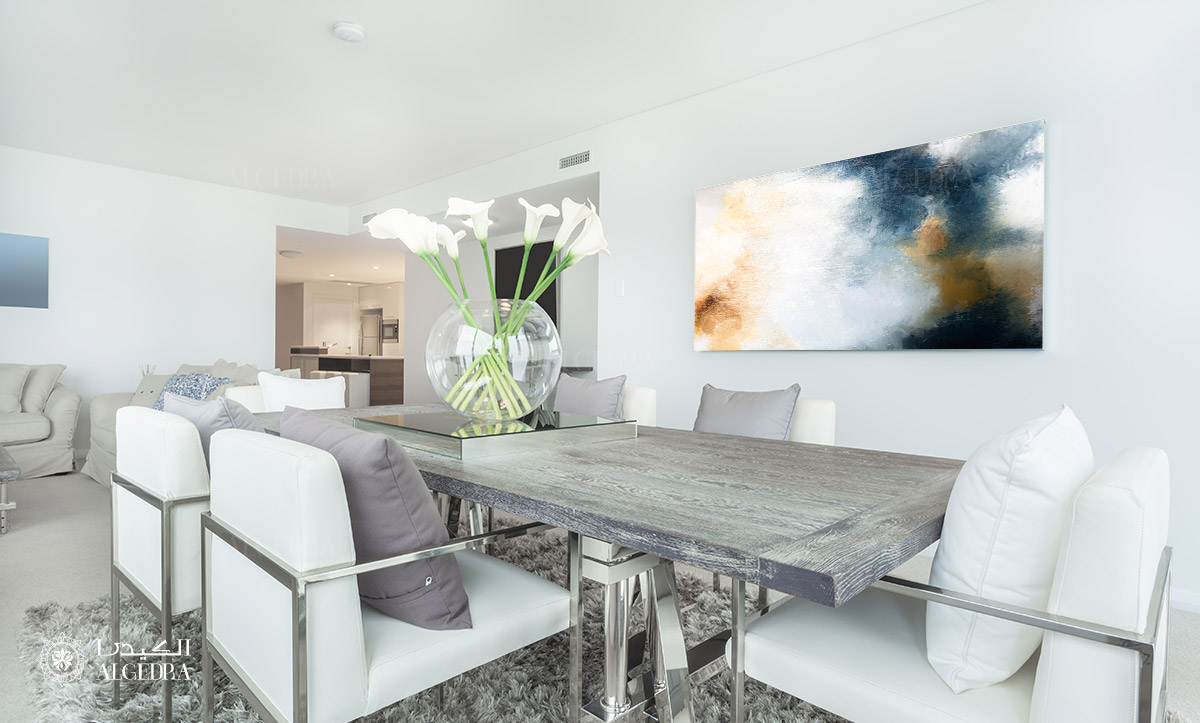 The latter, which are armless, create a lighter aesthetic and encourage more closeness and greater intimacy, pouring between family members only in an informal setting.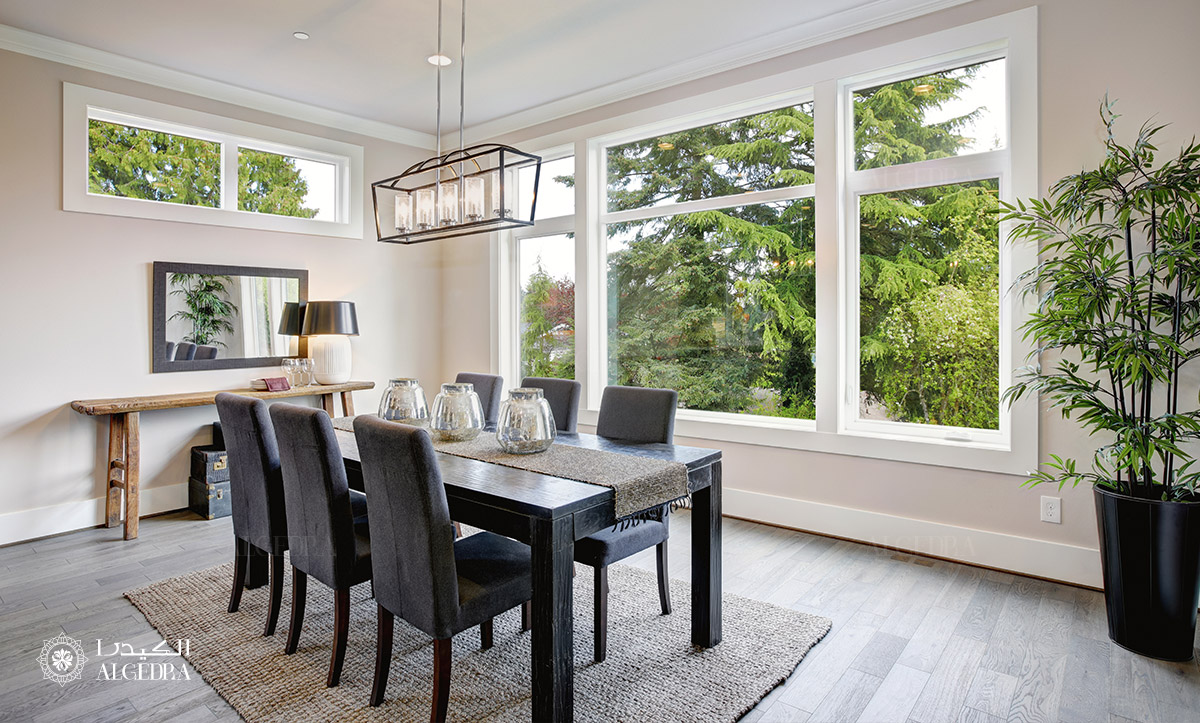 Finally, the table top. Since the formal dining room hosts only one activity, designing it in a practical way makes perfect sense. The formal dining room embraces everything from the bedspreads and patterned fabrics to the beautiful heavy linen napkins (complete with napkin rings cuddling in the middle). Some elegant candles and spread them on your dining table.
Fill the center of your table with flowers, keeping the shape as standard if you like, so that your dining table is always ready to make a good presentation to impress your guests.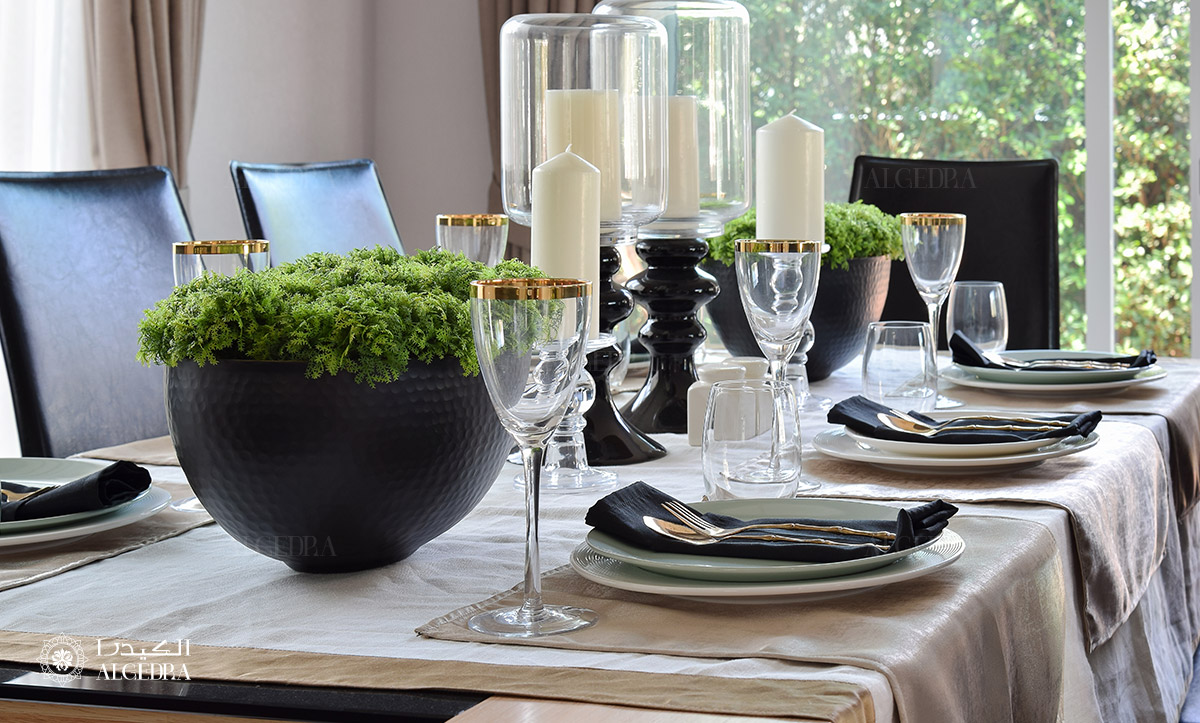 If you are redecorating or renovating your dining room, as a result of thinking about the design it may fall into two main directions: formal and informal. Keep in mind that formal design has a feature that gives your room the sophistication and elegance you've always wanted.
But have no worries! With assistance from the designers of Algedra Group to coordinate the dining room furniture and decorations. We offer a lot of ideas and ways to get the style of a formal dining suite with versatility to make the dining room a place for formal and informal meals as well as to make it a haven and a popular place for all family members.
Are you looking for ideas for your dining room? Read our article and get in touch with us for more inspiring ideas.