A Majlis Is a guest reception room in the traditional Arab houses, often has its own character.
Majlis were used in the past to host guests and as a place for cultural and scientific seminars. In the current era, it has been turned into a guest room that reflects the generosity and hospitality of the house owner.
The challenge in a men Majlis is the large space availability for the Majlis to serve its purpose and appearance, and you should pay attention to the smallest details to achieve the desired elegance and luxury.
The Majlis can be of a traditional design or in a special style such as the Moroccan, Andalusian and many others that are known for their historical value and originality.
You can use a circular Majlis for open lounges, so the Majlis is a corner within an area that has other areas, make sure to have enough space to enter and exit this circular Majlis and make sure that the carpet is also a circle to match the Majlis.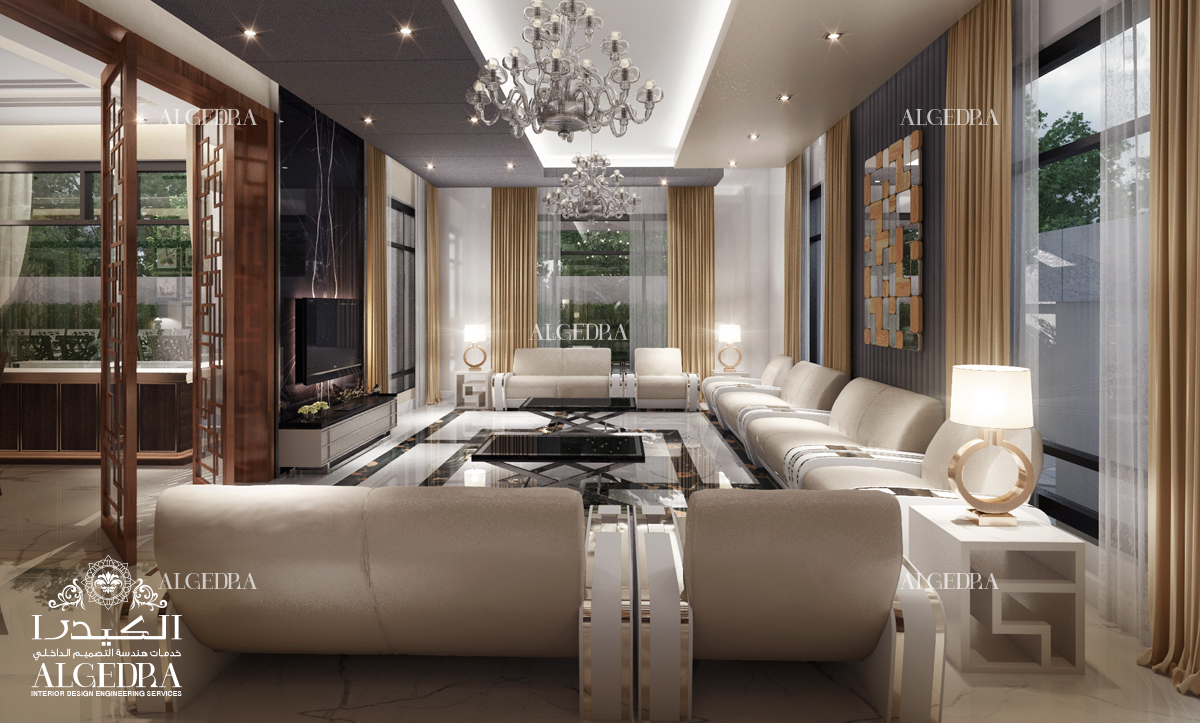 You can use sofas of L or U shape for small spaces that you can add extra chairs for it when needed, you can also have a central coffee table.
You can combine between the Majlis parts by adding chairs, seats and coaches around the Majlis in an elegant way.
Unifying the color of the walls or using similar decorations will make the room look more spacious, you can also use decorations that are consistent with the room furniture or some plants in the corners.
Luxury does not mean using too many accessories, elegance and luxury can easily be attained by simplicity. Using too many pieces in the Majlis will make it disturbing to the eyes, instead place some large wall paintings or tables.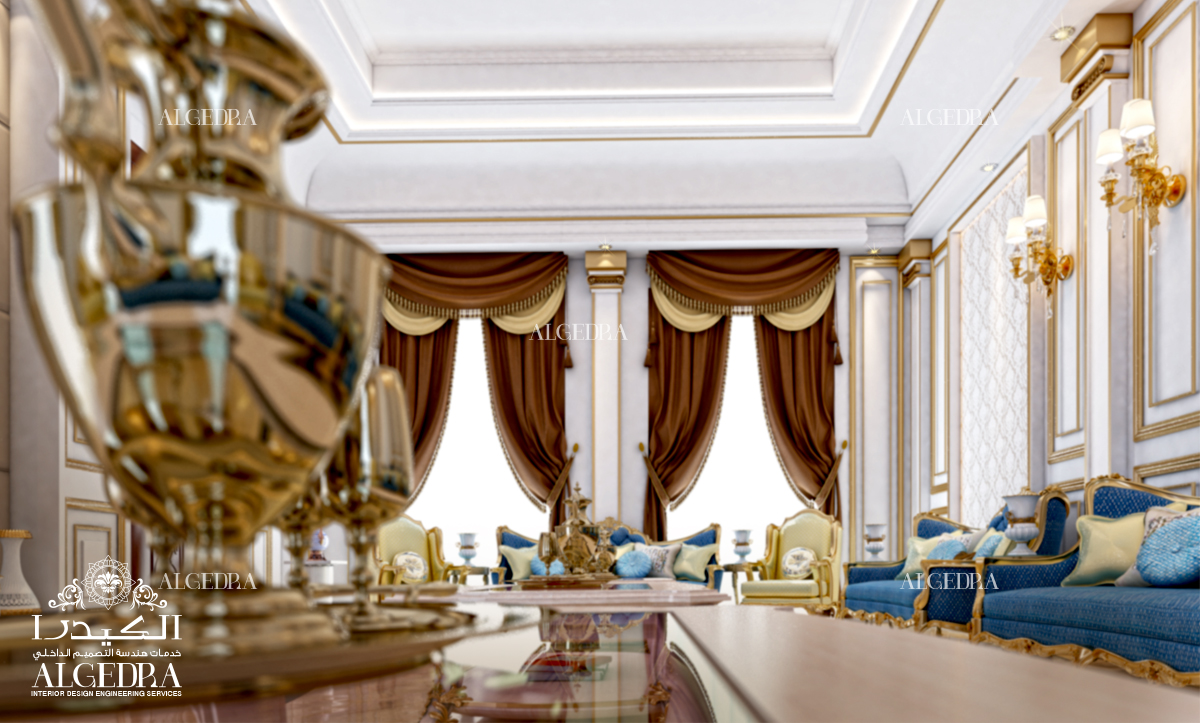 You must focus on the lighting, chandeliers and lamps used in the Majlis and select them carefully, in a Majlis that has a high ceiling you should use long luxury chandeliers, while in the low ceilings it is sufficient to use small chandeliers, lamps and wall spots that are fixed in the ceiling.
Colors can be used to break the solidity of the Majlis or you can also use some accessories, such as curtains or plants, or a special wall of stone cladding, special tiles for the ground to collect the parts of the Majlis and give it the desired elegance and grandeur.