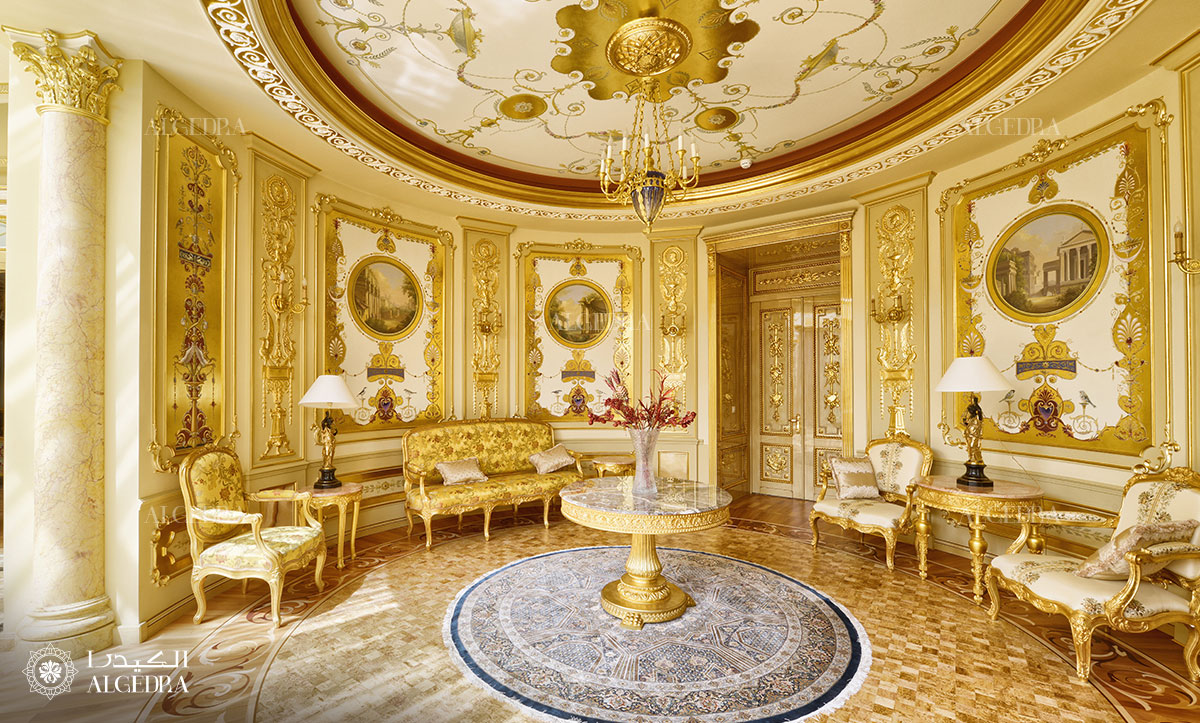 Famous for its excessive decorations Rococo style was choice for palaces interior design, rulers and royal houses to emphasize the wealth.
Rococo style emerged in the 18th century in 1730th in France as part of the late Baroque era, but its decor and extravaganza still appear in luxury modern villas.
What is special about this interior design style and how it is relevant up to date?
Initially, Rococo style was developed and applied only for interior decoration, and later has expanded to an architecture.
What distinguishes Rococo style is a fluid and graceful movement of shapes through the designs, elaborate ornaments in decor, curved serpentine lines, and its lightness. The intention of Rococo style interior is to bring all the elements of the room into one art piece.
Rococo interior decorations
Asymmetric in décor and room shapes with an unusual layout where furniture and décor spread through space harmoniously. The easy functional connection between rooms ensures easy movement as part of the fluidity concept.
The lack of symmetry is the most outstanding characteristic of Rococo design.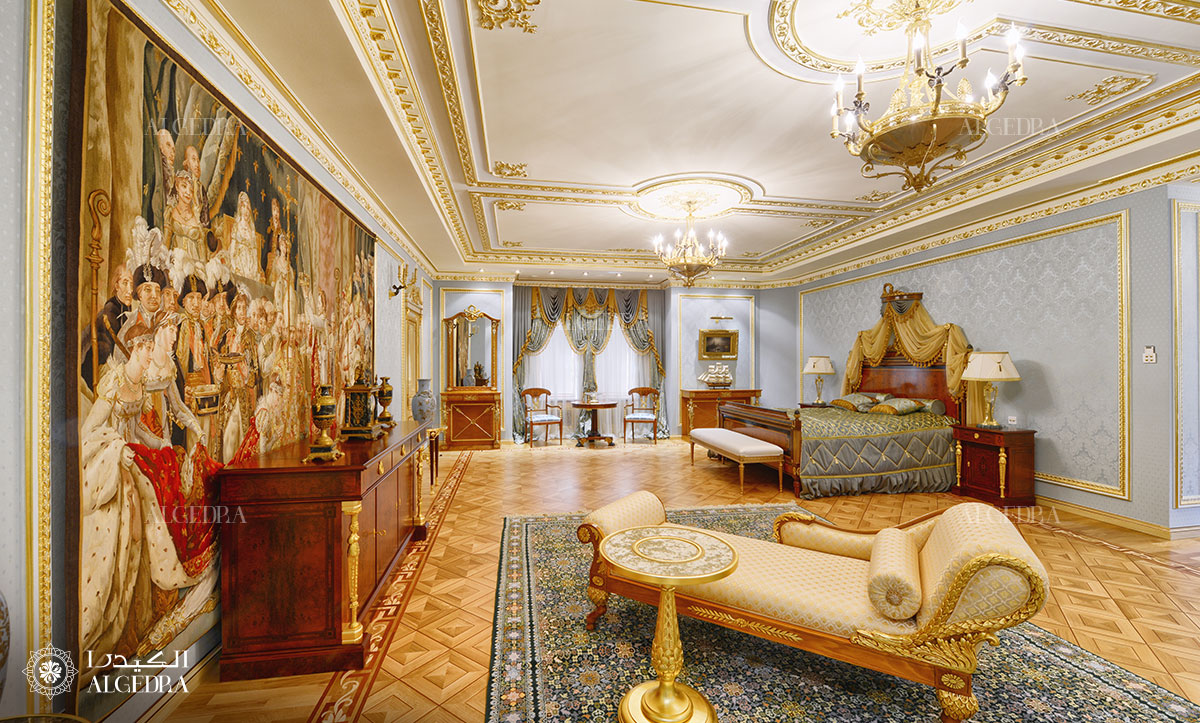 An abundance of interior décor details and gold, tableware of china porcelain, vases and dinner sets, small statues, and candelabras used for final touches of the interior.
Curl and shell are the most famous shapes of Rococo style, as well as floral motifs in a form of floral colorful paintings or floral gilded patterns.
Rococo colors and materials
Rococo style is recognizable by light bright color palette: gold, white, pastel, and earthy colors. Common combinations of blue and gold, or light green and pale pink, beige, and gold.
A lot of layers of expensive fabrics. Patterned silk with floral motifs in combination with golden framings creates the most elegant look. Tall narrow windows decorated with rich fabrics handmade curtains.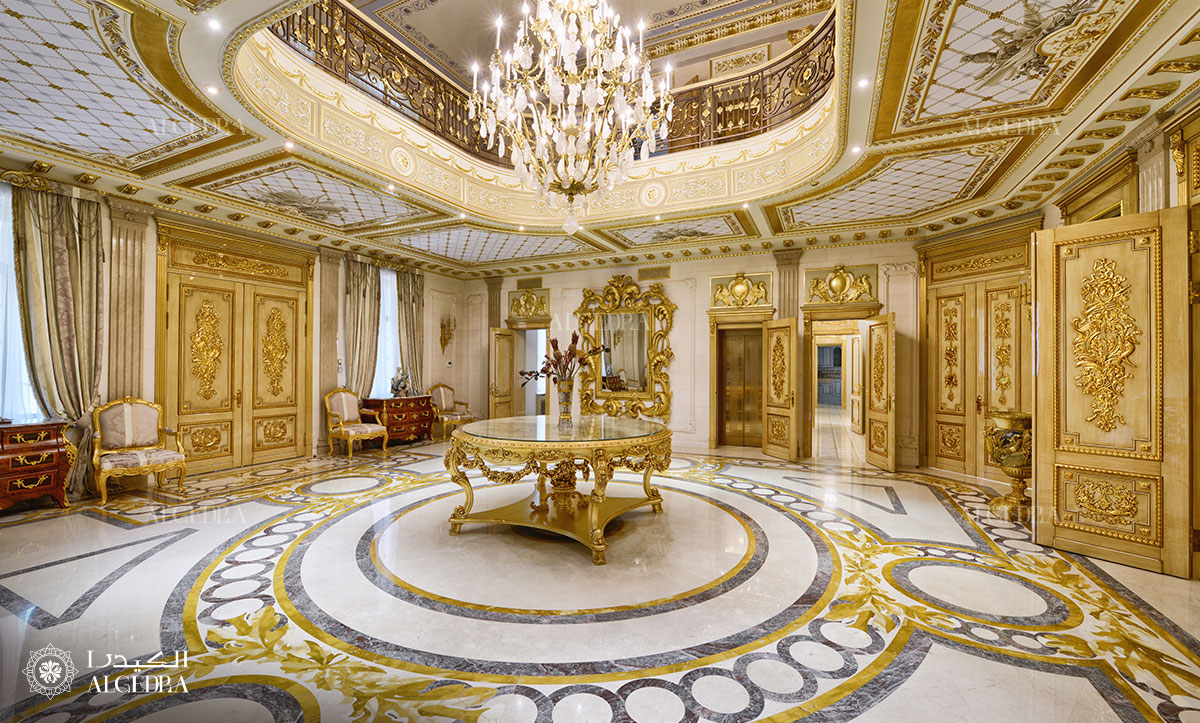 Ceiling and walls decor
High ceiling decorated with shallow relief, walls with semi-circular arches. Richly decorated with stucco, moldings, and ornament works. Stucco is a mixture of plaster and chalk used in ornamentation mostly in palaces. Not only for white and golden décor elements, but special technique handmade colorful stucco was also used for marble imitation in places where the heavy stone could not be used.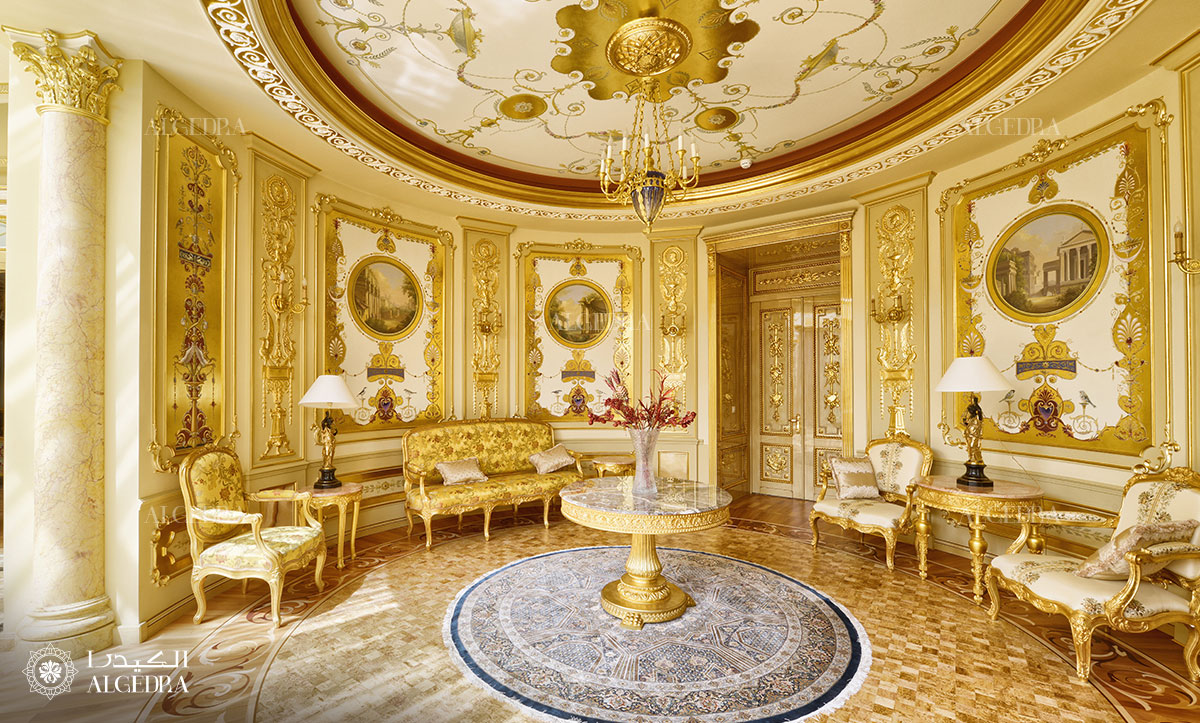 To achieve smooth angles ceiling and walls corners eliminated with plaster covers, which creates an invisible transition between ceiling and walls.
Both the ceiling and walls have elegant and curved ornamentation.
Rococo mirrors
Extensive use of mirrors to create a feeling of space is distinctive for this style interior. Rococo style mirrors framed in ornamental and carved gilded frames of various shapes and forms of unique designs.
Rococo style furniture
Delicate Furniture graceful and light with "Cabriole" - thin bent legs. Unique handmade pieces with swirling carvings and details, gilding, and use of noble patterned upholstery designed for comfort with the intent for leisure and socializing.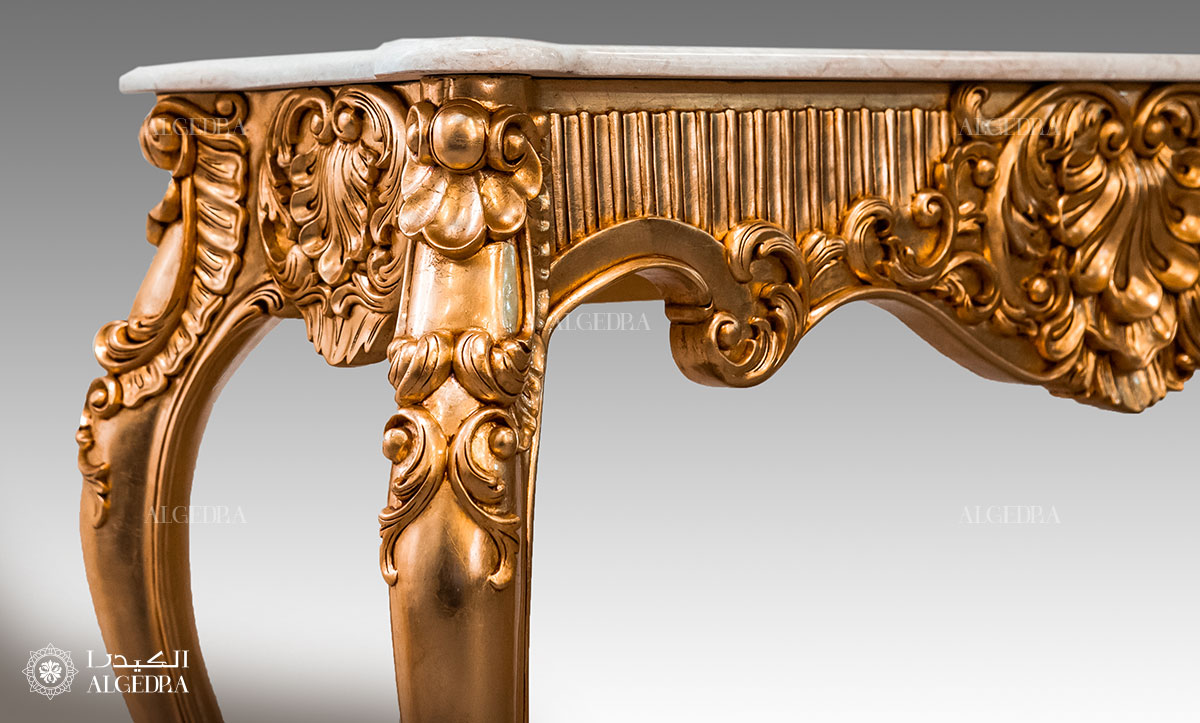 Lot of pieces of furniture per room such as chairs, small coffee tables, bedside tables, consoles, and commodes with marble tops. Fine furnishing made by craftsmen decorated with floral and geometrical patterns.
Rococo style bedroom extremely elegant and glamorous. A lot of attention goes to bed headboard décor.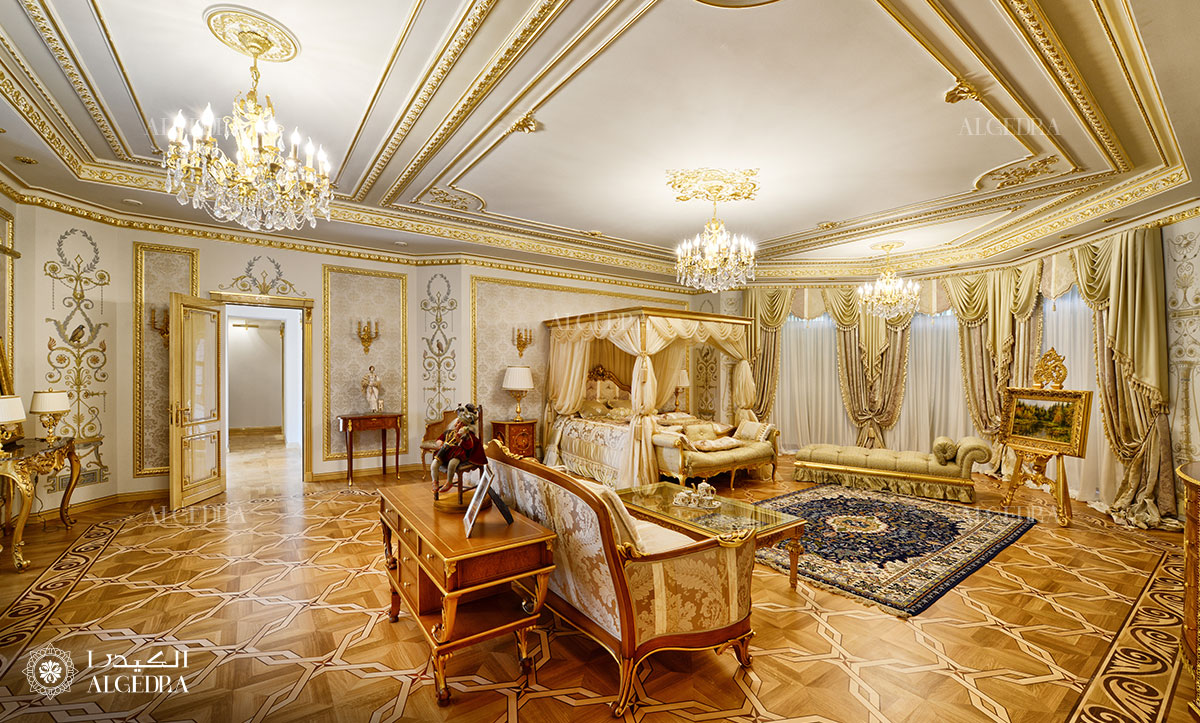 Rococo style in modern interior design
Rococo style decor is dreamy and aristocratic, even nowadays inspires most extravagant interiors.
You may see transitional Rococo appearance in modern palace designs and luxury villas, wherewith a modernistic approach and use of innovative materials more contemporary looks are created still preserving the charm of original periods version.
Because of its splendor, Rococo style interior is a choice for most luxurious home designs.
Would you like to make your home a magnificent palace with this style interior?