The ceiling design is a key element in the look of any room, especially after the emergence of fashionable ornate ceilings, and if you wish to have an impressive and elegant house it is necessary to think of a distinctive and innovative design for the roof through consultation with our outstanding designers to reach what you want especially in large rooms such as the sitting room and the dining room. and to help you choose the best design to your home and offer you the greatest ceiling designs that fit the classic and modern décor.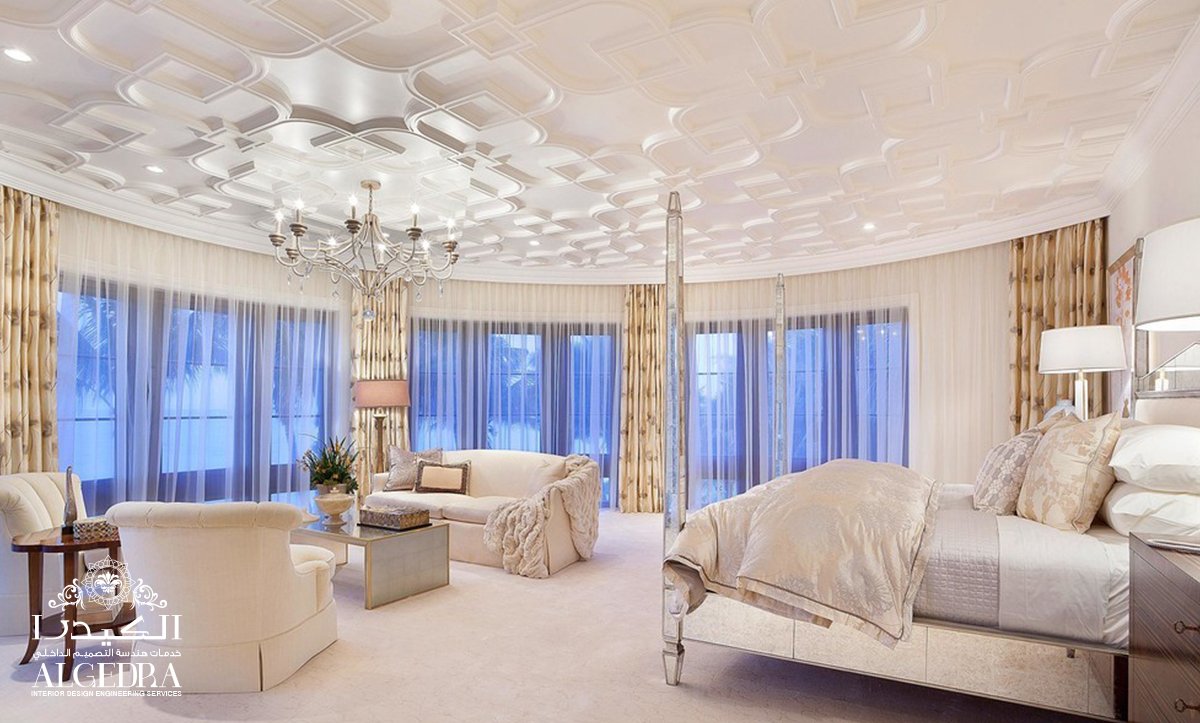 Prominent motifs of decorated gypsum give the ceiling a distinct appearance and adds a touch of luxury to the room and you can choose between the plaster decorations or overlapping drawings as you can see in the pictures.
We in ALGEDRA company prefer designs using thicker lines because they look beautiful in high-ceiling and wide spaces.and we also offer you the best engineering designs for the roof of your house to make it seem astonishing.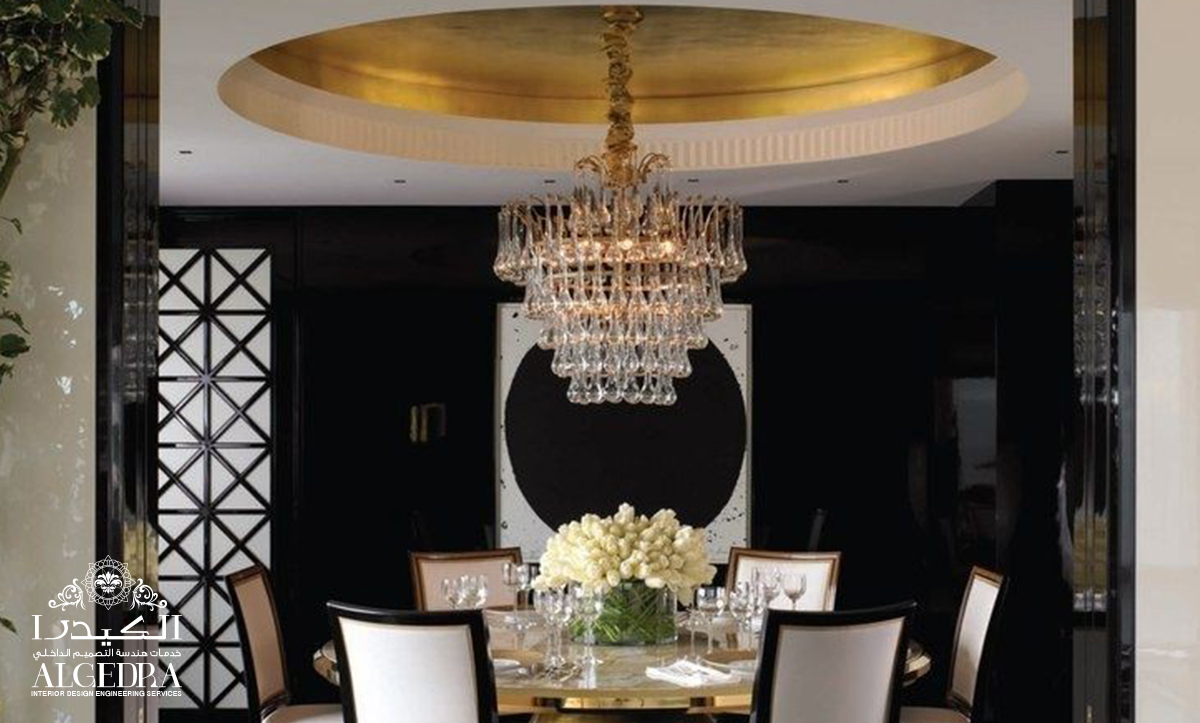 To get a Palace ceiling that is elegantenough, gold ornaments in classic villas add a nice touch of luxury to the decors. As is evident in the picture we can blend the classic thin design of the roof with modern furniture and decorations to add a distinctive and innovative appearance.
The Golden color and crystal chandeliers are the best elements that give the room the luxurious and royal appearance, especially with the presence of black or beige which provide wonderful tune with golden color.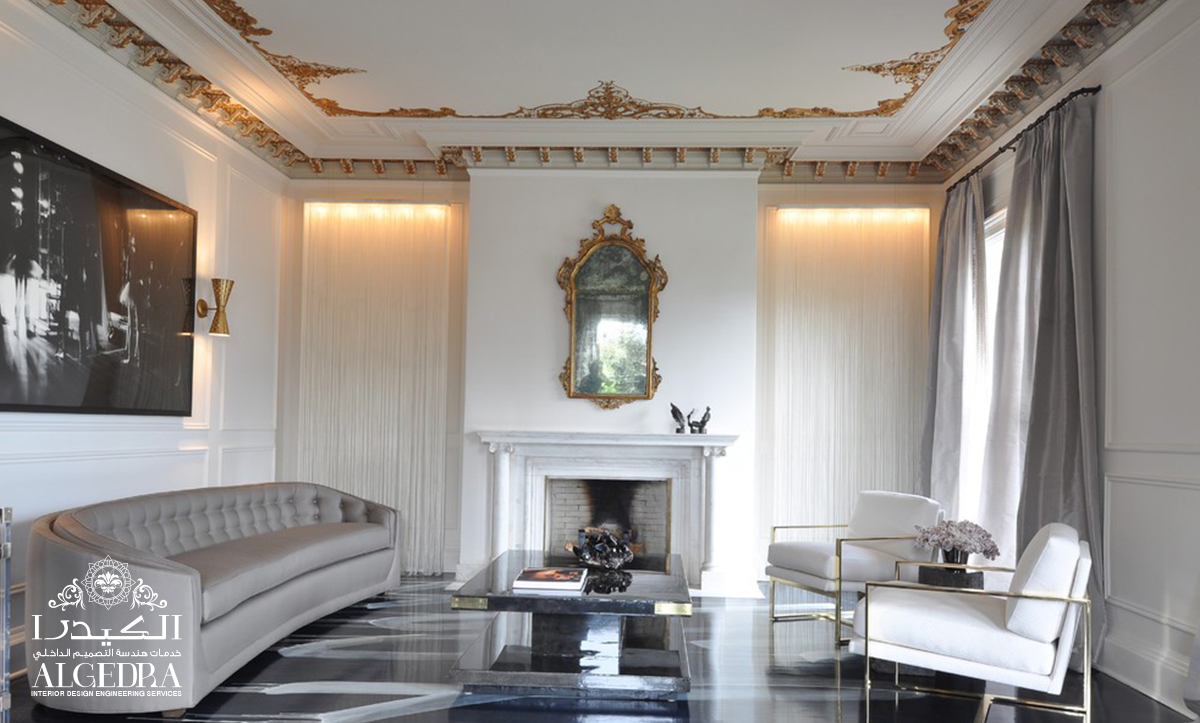 It is also wonderful to use glass panels decorated in dark frames to decorate the ceiling along with is considered an innovative idea to give your home a distinctive look in addition to the artistic distribution of light.