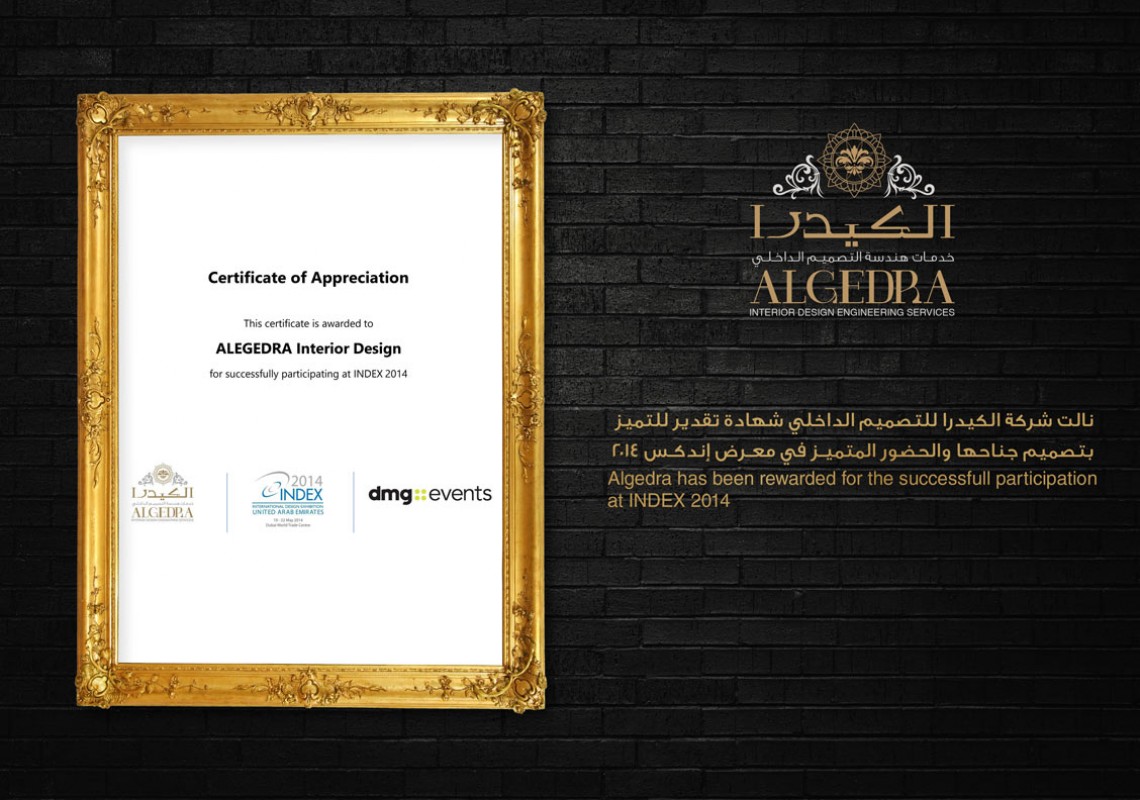 Algedra Interior design has been rewarded for the successful participation at INDEX 2014
Founded in 2013 to create its own interior design discipline and style of work, Algedra Interior Design Company; It meets the needs of its customers in the fields of commercial design, residential projects, architectural projects and their turnkey implementation. Our company, which brings innovative, affordable and functional interior design and architectural solutions that will add value to the projects in line with the wishes of the customer, who handles each project within its own context; It realizes projects of various types and scales such as corporate and commercial areas, landscape design, office projects, and residential architectural designs.
Algedra Interior Design Company; It shapes the projects by assimilating the needs of the customer, the place and the user in the projects it takes part. Best interior design company in Turkey located between the interior design company, a partner in the corporate and commercial projects, such as business developer solutions, while offering provides housing projects designed by users to be identified with the space empathy. Applications carried out by our office are created individually using the best materials and workmanship. As Algedra Interior Design Company, with our dynamic, multinational and innovative team, we handle every project we undertake with a perfectionist and idealist approach.
Our office is growing day by day by following the satisfaction of its customers, latest trends and technology in every project it undertakes.
This makes us the best decor company in Istanbul!