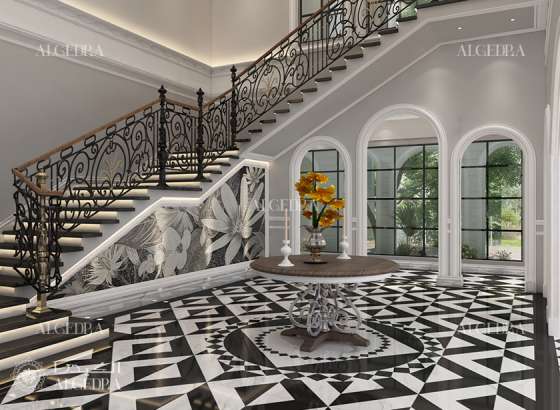 Experts say that the guests can judge and observe a lot within the first ten seconds as soon as they enter your home. Hence it is very important to keep the beautiful and simply perfect. The entrance lobby design should give a perfect representation of the complete house and hence be decorated nicely. You must use appropriate accessories such as placing a mirror near the door so that one is able to examine its general appearance while entering or before leaving the house.
The home entrance lobby design especially the entrance door has great importance and we should consider it. For the most unique and stunning house entrance designs, you can consult with the team of ALGEDRA in order to make your place look ideal. 
Get in touch with the best interior design and decor company in Turkey.