The Dining room is a special place for every housewife, as it reflects her taste in combining all of the elements that should be included on the dining table when hosting a bunch of guests.
And we all agree that luxury catches our attention and we cannot deny the magnificence of a luxurious Dining Table with all the crystal glasses, golden plates and silver pots , it urges you to dine on it, making you feel as if you are a King. Thus there are basic rules that should be followed in designing a Dining Room, such as: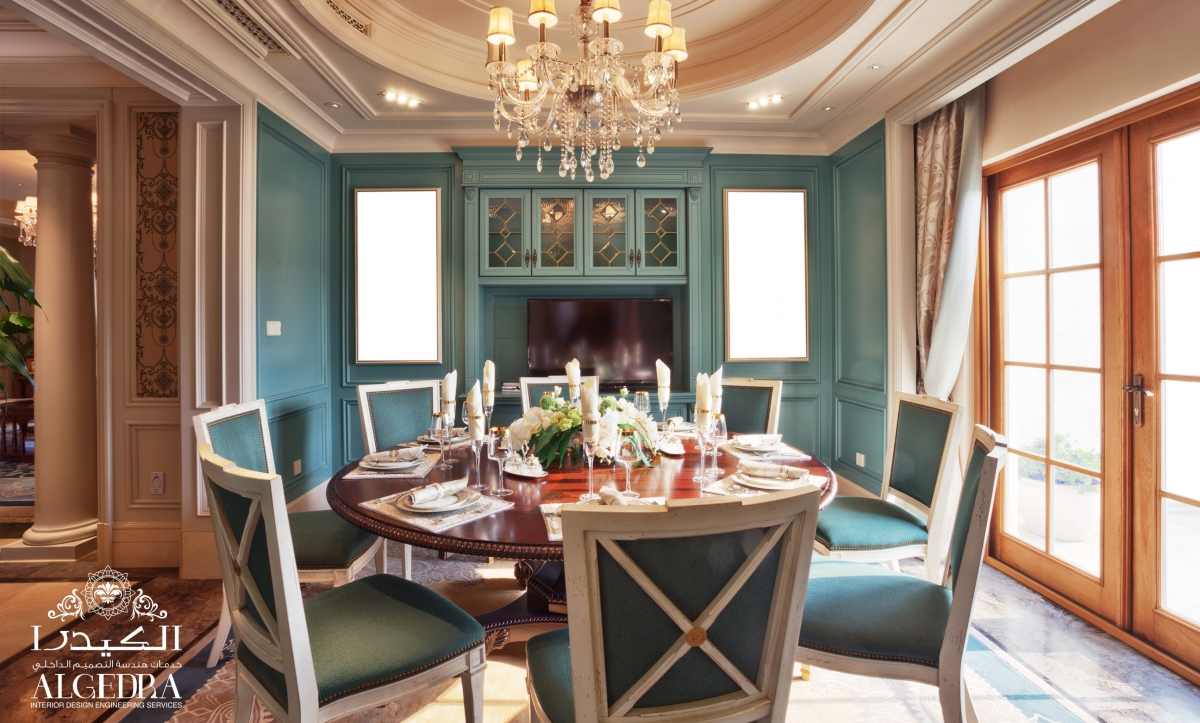 The colors: which are essential in designing the room in general whether it's for the furniture, accessories, the plates, the glasses, pots etc. Colors can give the characteristic of a royal luxury such as royal blue, dark red, crème rose, oily green, silver or golden.
The materials: which used in the upholstery especially the velvet, silk, satin, and leather.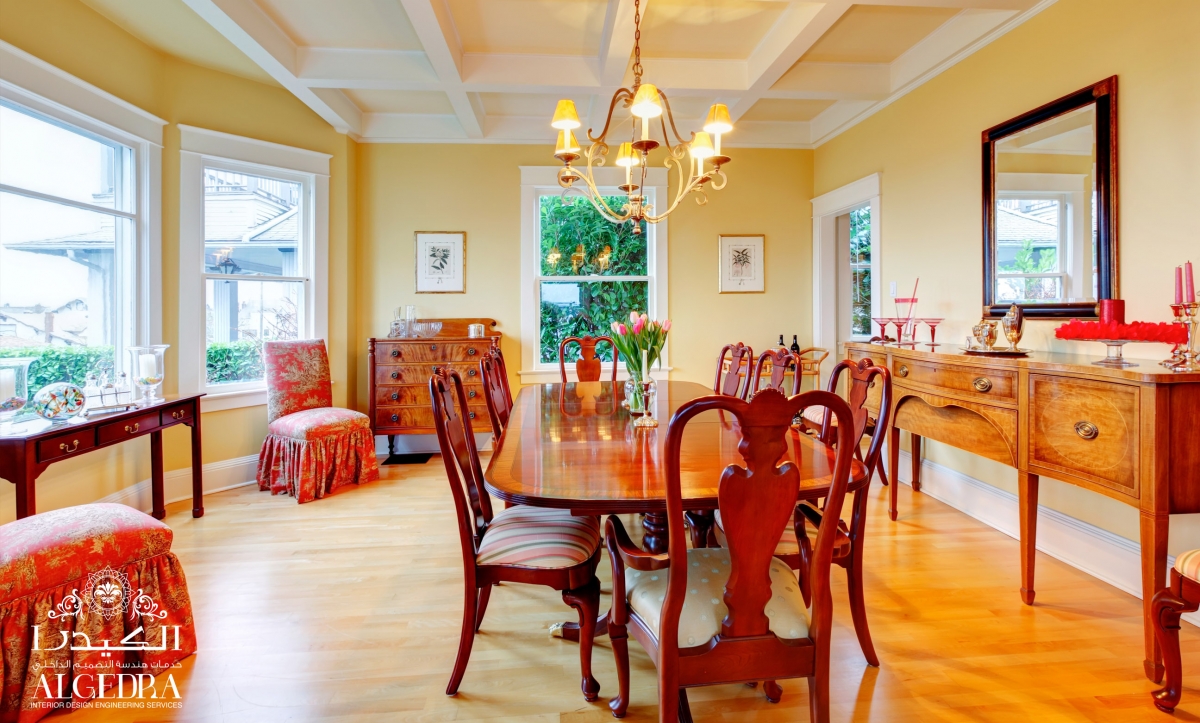 The accessories: candles in all colors and shapes, flowers bouquets, fruit dishes, tablecloths, and Curtains.
The Furniture: which is chosen carefully according to a specific criteria that combine practicality, beauty, and comfort. Taking into consideration the size of the room and the distances to evenly distribute the furniture in a comfortable way that doesn't disturb those sitting on the dining table. The dining table is the key element in a dining room design as it takes its shape and size in accordance to the shape and size of the room.