Colors, texture differences and roles of different materials in home decor vary according to the place and size. Sometimes just one lighting detail will be enough to completely change the atmosphere of your home by providing full home interior design solutions.
We will talk about the uses of light color tones and how vivid colors can break the ordinariness with home decoration examples. The use of familiar and monotonous furniture pieces may now seem boring.
It is now possible to create a new atmosphere in your home and catch a calm ambiance with small touches.
You will find details on how you can give a spacious effect to a corner of your home that you want to evaluate, or a low-ceilinged attic room. It will be available with alternative lamp samples that you can use at points where daylight is not sufficient which will help you break the monotony of your newly built home or living spaces that you want to change and add innovation to.
Use of right lamps
You can apply a completely different atmosphere by providing only the right lamp choices. The example of contemporary home decoration is a beautiful attraction of use of lamps in the living room and dining area.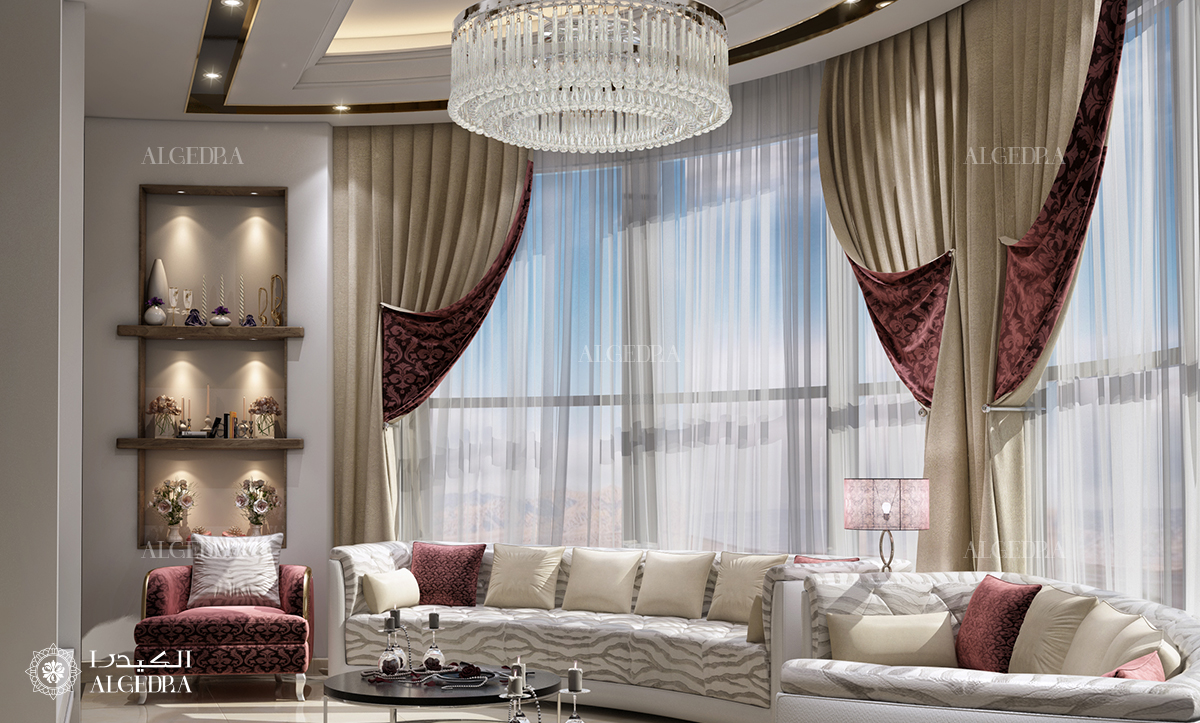 You should definitely look here to see the rest of this home decoration, which is the work of Algedra.
In addition to comfort of classical furniture, chairs that catch the modern line were used. On the other hand, an enchanting outlook was captured in the living room with the lighting and marble flooring as well as warm lounge view with lamps that add aesthetic value with their stance.
The role of contrasting colors
Visually interesting interior color schemes that include contrasts, can make your home interior design exclusive and interesting which that will help you create a lasting impression.
You can easily use light and dark colors to play with the visual theme of a room.
Color themes that are not white can contrast with lighter colors. Conversely, all light color themes can be darkened with the correct dark contrast with more cozy color palette and give special effect to your home.
Feel free to use unusual and different objects
If you do not use very dense furniture and create a decoration that does not strain the eyes, you can use extraordinary objects that require more courage.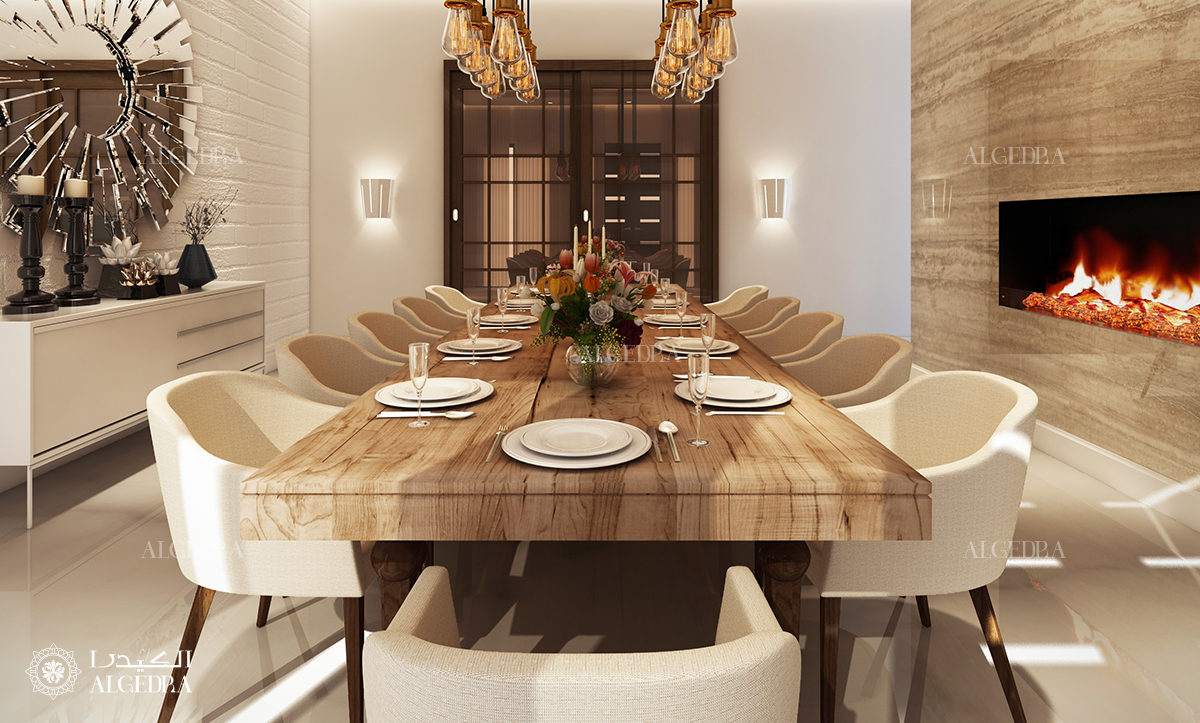 It is possible to make your decoration fun with creative ideas that do not create crowds, as long as you do not miss the size and drown out narrow spaces.
Break the banality
An example of bedroom decoration using a modern language that it broke the monotony with the air that vivid colors such as pink and tones of blue with contrasting dark palette add to the room.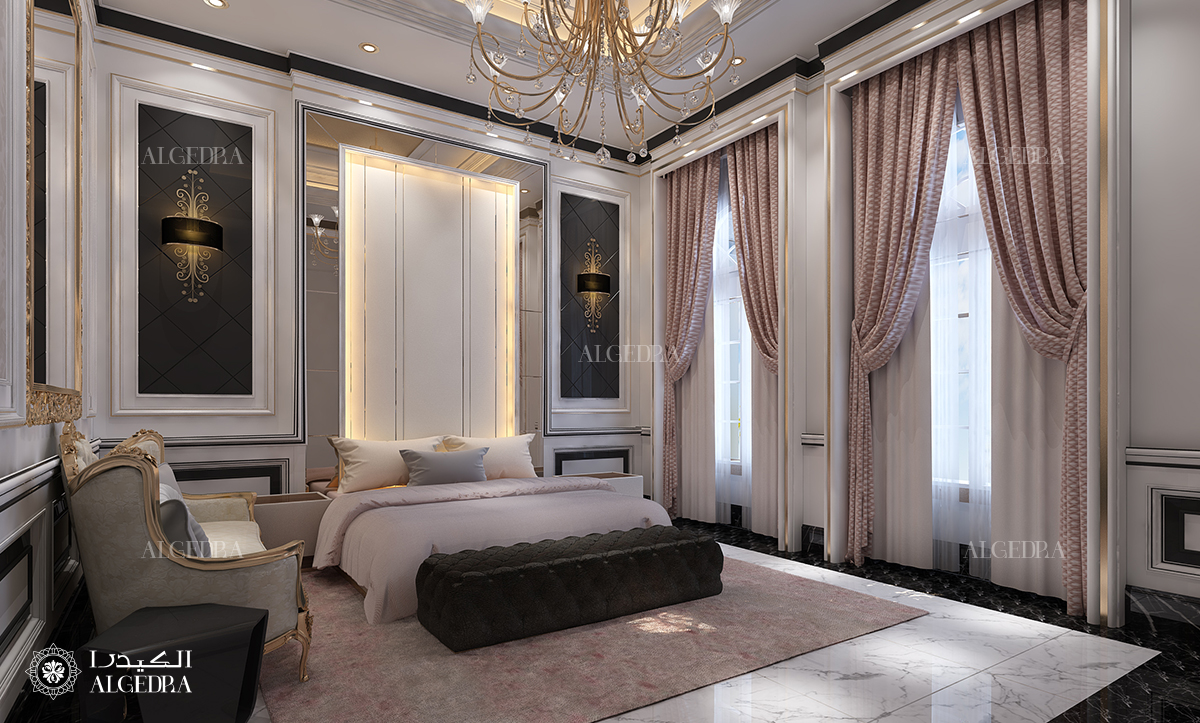 In order to allow the use of such vivid colors and not to tire the eyes, white wall color tones are used. With the texture of the marble floor, the door was used in close tones, and attention was paid to avoid eye fatigue.
Of course, a special living space has been created for young ladies with its unusual and lively furniture and accessory selections.
Find out more by visiting Algedra's interior design works.