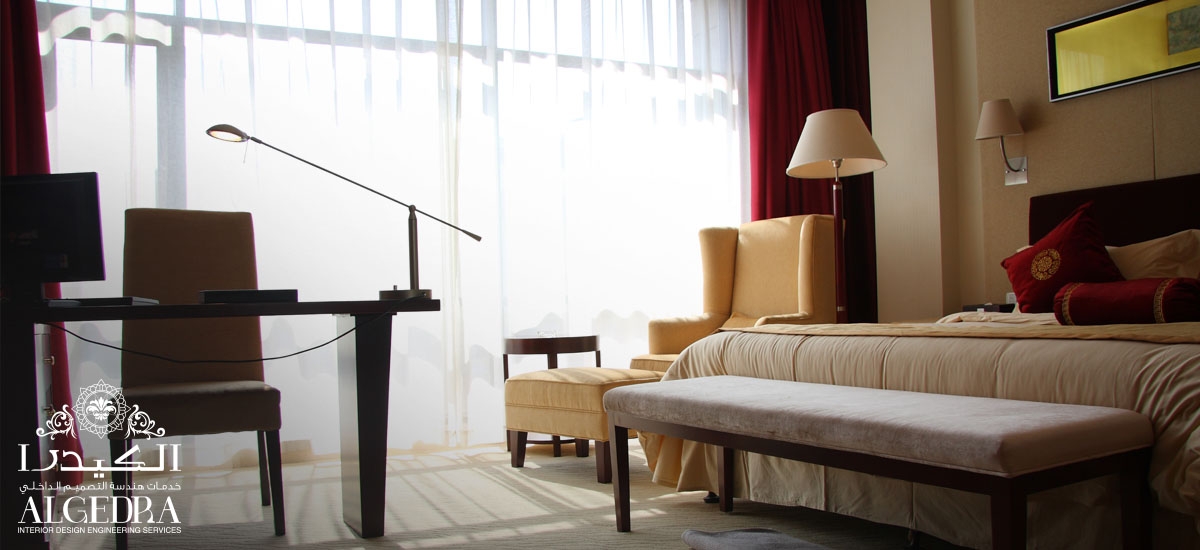 Do you need a corner as your home office in your bedroom? Here are some ideas by ALGEDRA Interior Design to follow:
A lot of people look for a calm atmosphere to work in such as the house which require a home office. But despite the good atmosphere it provides you, there are a few major differences between a real office and a home office. Because when you want to merge your office in your house it must fit with the rest of your home parts to provide you while working with relaxation, comfort and serenity that a house usually provides, which doubles your ability to work and work becomes a joy rather than a duty.
It is also possible to design a home office in many corners of the house or in a bedroom. As for designing an office in your own bedroom ALGEDRA is giving some ideas and choices for a home office that is elegant and efficient:
1.      A small practical side office desk:
Use a small table on the side of the bed or the wall, with drawers to store your office things, along with some elegant accessories to complete its practical and decorative role. This home office style is often used for a quick way to respond to emails, complete your unfinished office work, or even for browsing the internet through your personal laptop. This style is suitable for small areas especially if you don't need to use papers or documents because a laptop does not need a large space. This style will be sufficient for you and all you need is a small comfortable chair and table that fits your bedroom decor and possibly a corky or magnetic board for notes and pictures.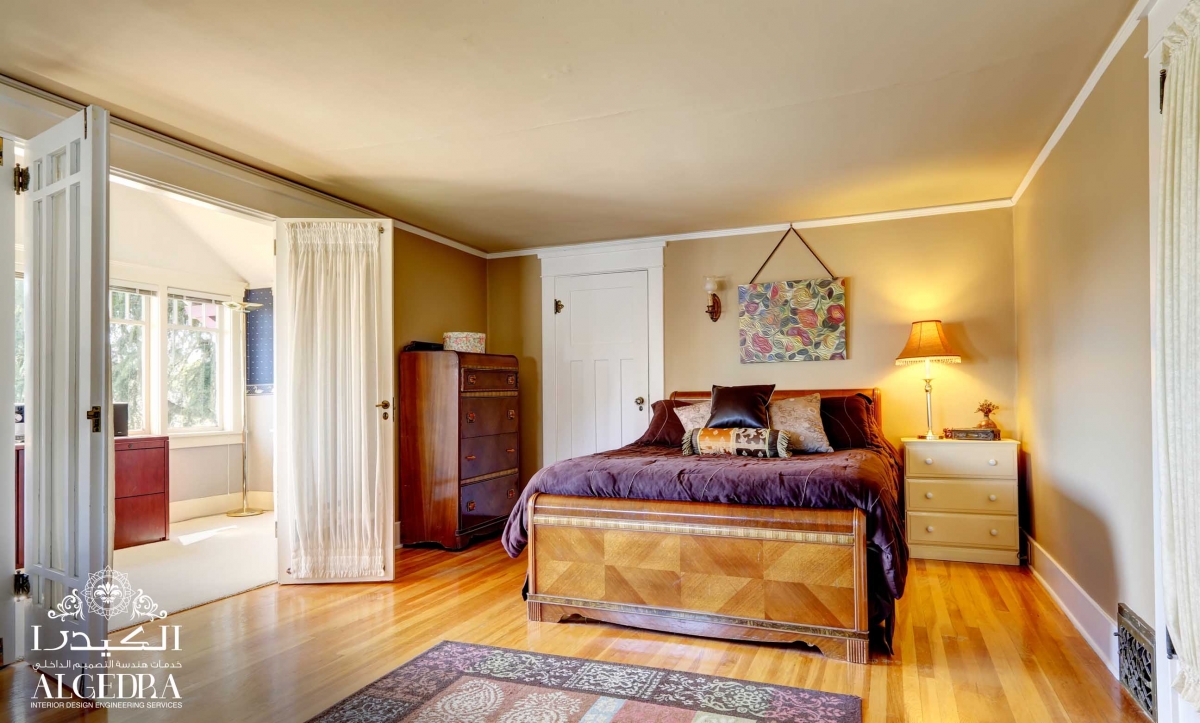 2.      Corner office desk:
The office must fit with the room design by its wood or metal, colors, and accessories, with a comfortable chair and a book rack above or on the side of the office. For a better and more natural lighting for the office, you should place this corner office facing the bedroom windows. This not only provide a better lighting but also the chance to glance at the natural landscapes to help while brainstorming for ideas. You can organize the corner office the way you want.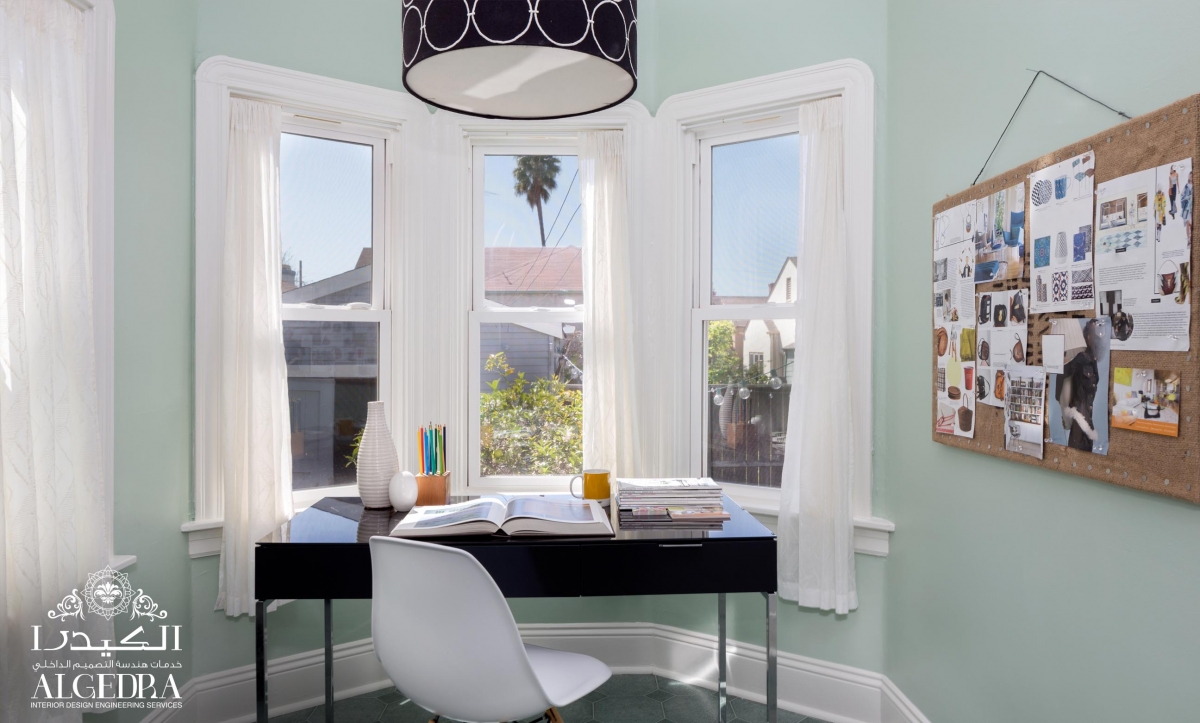 3.      Portable office desk:
You can also have an adjustable folding office desk placed on a wall that you have your book shelves on, so you can open this desk when you need to work and fold it back when you finish. This way you will have an office desk that doesn't occupy space in your room.
Some of the unique office desks styles are: the "baroque" style office desk inspired by the antiquity, made of wood and other noble materials, it is an elegant classic desk.
A modern office desk provides the flexibility that is suitable for the young people, it comes in many forms, colors and materials that meet all the requirements. It is gregarious and suitable for multi-tasking. Modern office desks have a customized structure that is adjustable for expansion and contraction, as well as integration with various other elements like shelves or cabinets. These desks are made from wood and metal materials as well as leather and glass.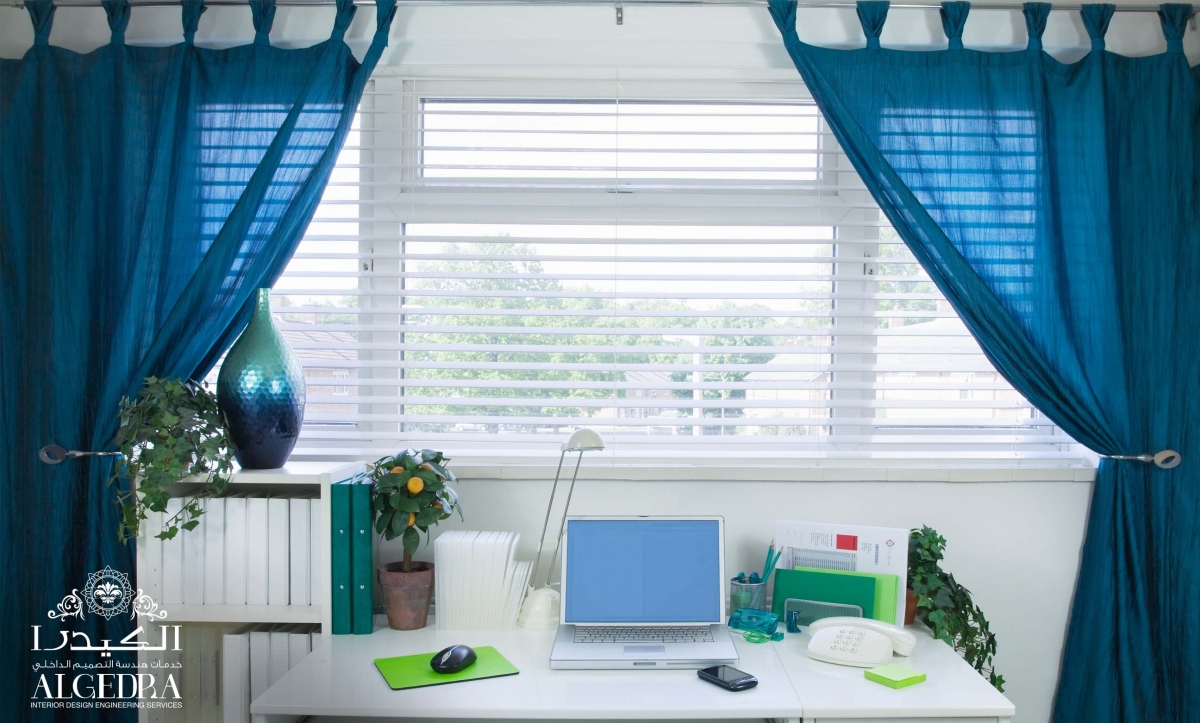 4. Bedroom office's lighting:
The type of lighting is determined by the type and the location of the office, the lighting can be evenly distributed. In this case, it should be soft and has many light sources in the room so they won't reflect on the monitor. Or you can use an adjustable lamp that lights a special spot of your office area; in this case the room must not be dark so your eyes won't while working. You can also benefit from sunlight to soften the shades on your office desk by placing your office desk and computer facing the window or its side, or you can use sheer curtains that won't reflect sun rays on your computer's monitor.