Modern architecture homes are quite simple and giving exceptional look while containing calming effect with its ambiance that attract the home owners. Whilst proposing straight and miscellaneous glance but also it is first-class splendor.
It stands out with its simplicity and set an example in architecture to create an urban atmosphere.
If you aspire to blink an eye to the urban lifestyle or try plain and timeless look, keep reading and learn more about modern architectural home design if you have a desire to build your dream house or shape your home according to your aspirations!
Features of Modern Architectural Designs
The most prominent feature of modern home design is that it is to be straightforward and functional.
That's why we see lean and more pure lines in this style instead of exaggerated decoration or interior design. Other features of modern architecture include:
The windows are usually large and wide.
White, gray and black color palettes are mostly used.
Different materials and textures such as stone, metal, wood, glass are preferred to be used.
There are usually L-shaped units and floors.
Everything is in order and fully compatible with the surroundings.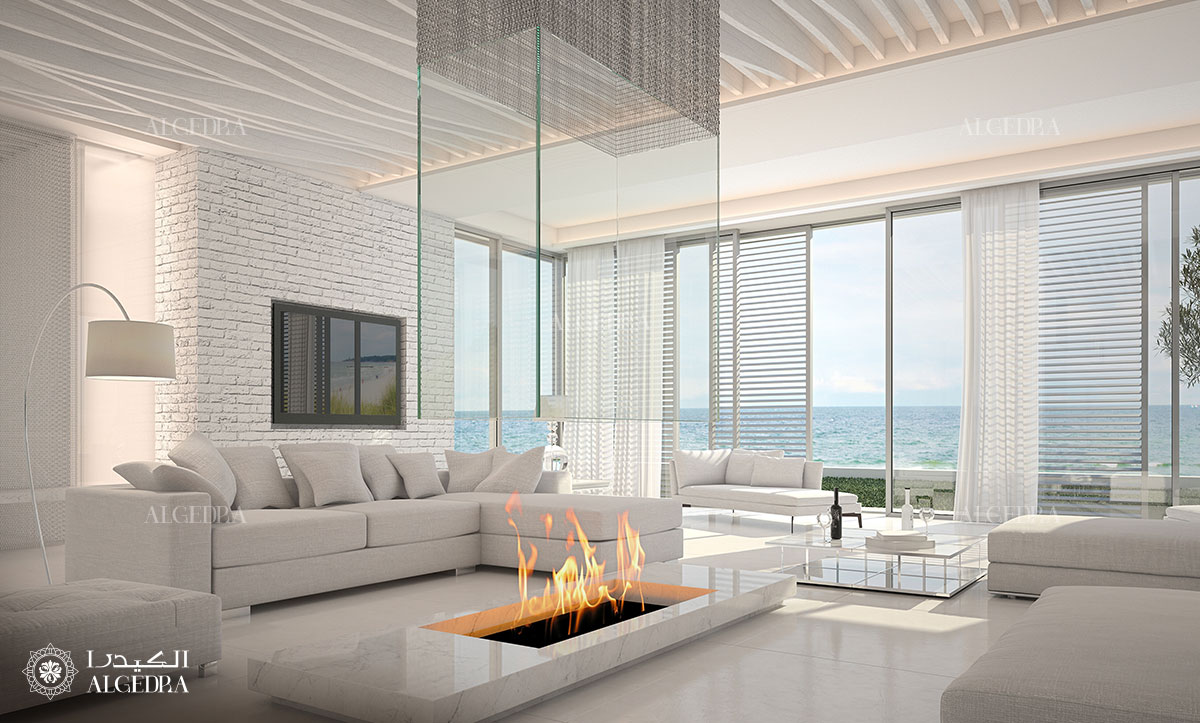 It should be emphasized that these are clear and compact villas or houses. This compact structure stems from the desire to create a practical and, in every sense, orderly space. Therefore, you can find the use of hedges on the anterior as an exterior design element in modern houses.
Inclined and straight lines can also be used together. You can get an impressive, luxurious and sophisticated structure in the designs where these two are blended in harmonious way.
Basically, today, minimalist life where is simplicity and modern, all in one together, goes through a stylish and pure lifestyle.
Glamorous Bathroom Design
While creating a modern bathroom, it's all about finding a well-curated set of harmony and high-quality features that glam it up into one space.
So what is the way of creating glamorous bathrooms?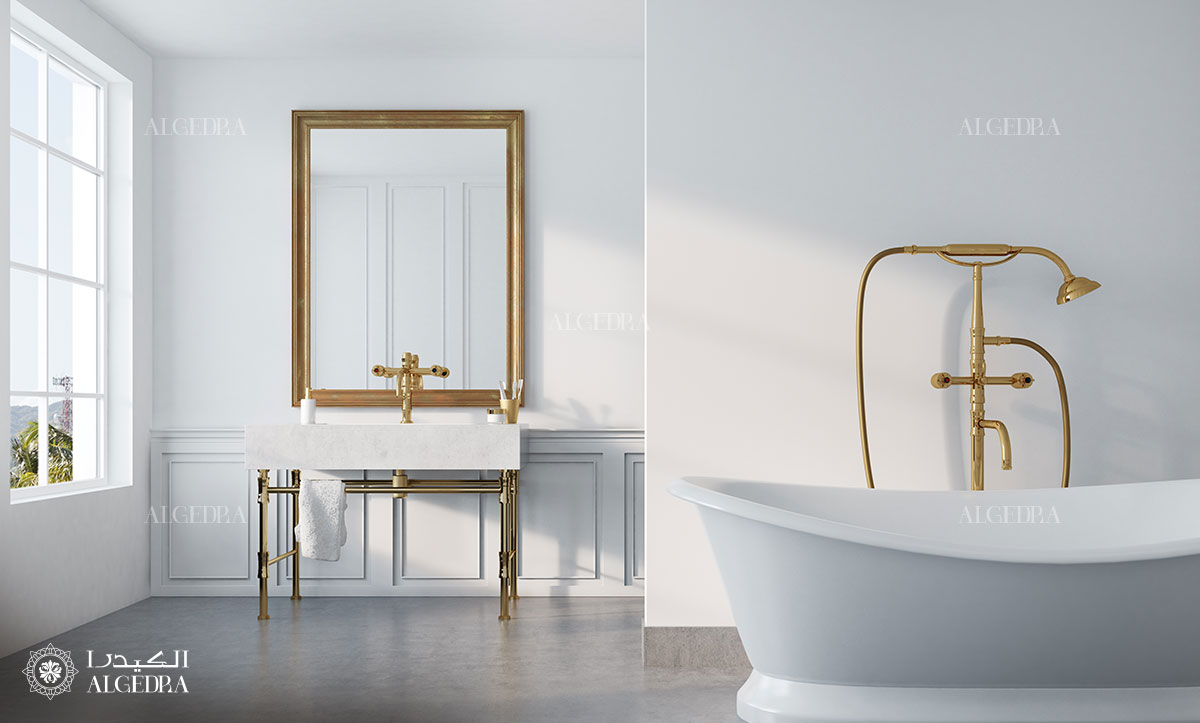 The easiest way to catch a glamorous modern bathroom outlook is gold accents. Do not overdo it, otherwise, you may feel too gaudy. Instead, you can add gold highlights and capture a stylish look by sticking to the furniture details, lighting and a mirror.
Frankly, modern bathrooms always hold out clarity to create tranquil aura in the chaotic world.
Charming Living Room Design
The modern living room design primarily uses natural materials, so you can add warm and a fresh air to interior without disturbing with this detail by not avoiding the wood paneled walls in your home.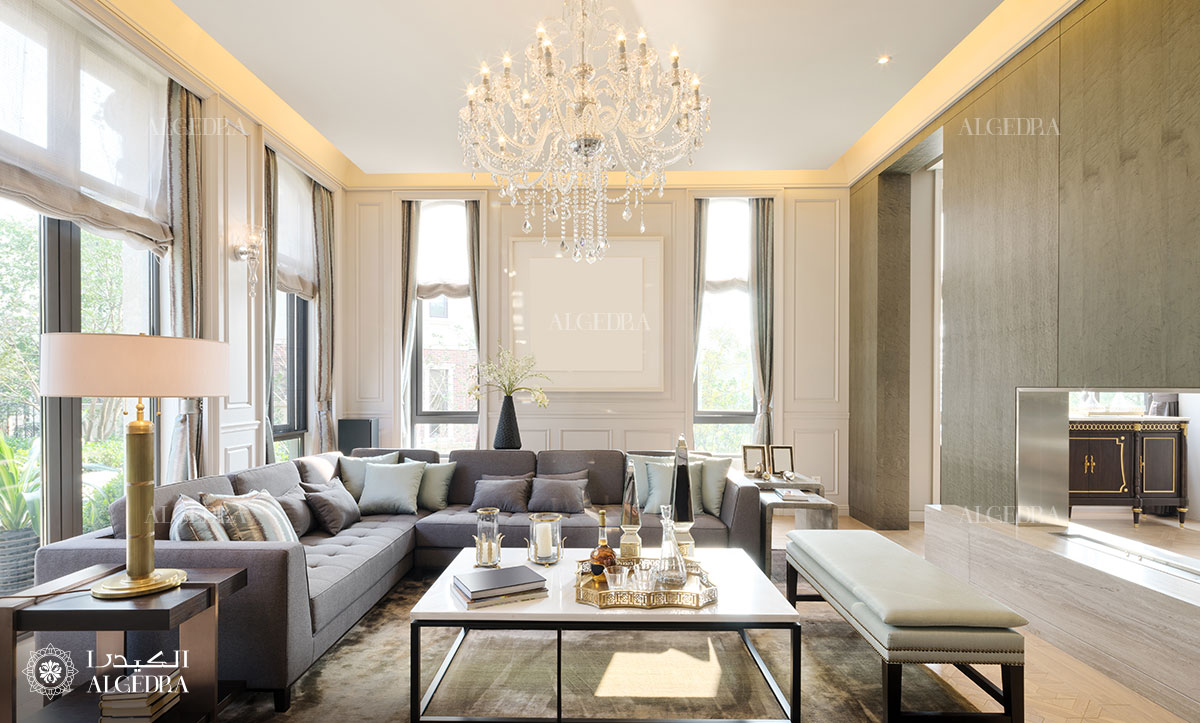 Stylish and spacious lighting, classic furniture and clean decorative accents mean you have everything you need for a modern living room, and with the white color palette, you can create a palatial and luxurious semblance in your interior.
Stylish Modern Kitchen Design
The heart of home deserves much more attention!
Kitchen is the heart of the house - and therefore, you want it to look as pretty as a picture. But make a statement with stylish cabinets in a bold shade to decorate your kitchen. Natural wood open shelves and shiny gold hardware enhance the modern feel.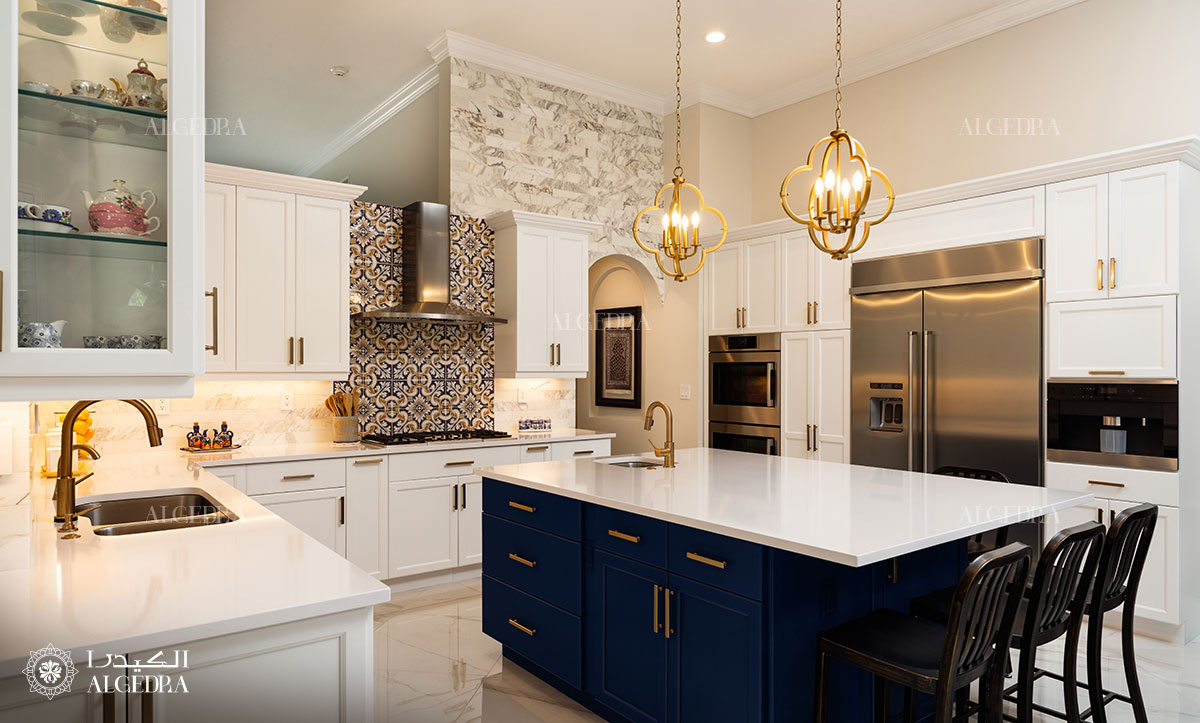 Masculine details - like these black chairs and stylish, luxury chandelier lights – becoming trendy in modern kitchens. Pair with simple white cabinets and a navy blue island to easily enhance decor.
You don't have to despair for details to have a modern space. To keep things contemporary, choose the white and gold color palette and gain a touch of aesthetics by adding marble.
Take a glance at Algedra's kitchen interior design portfolio!