Nowadays, the apartments have become smaller and more expensive. That is why small and smart furniture is all that we have, that would be functional and take up less space. Although it is harder to do interior design for small spaces, but there are some tricks that will help create the perfect place for us all, here are some of them by ALGEDRA:
1.Open up the kitchen to the salon to make them both more spacious. This way we get a more comfortable place to cook and a spacious living room.
2.Using less wall partitions is the best idea. If instead of walls we make the fake partition from a library or a chair between void spaces, we get spacious and wider blank spaces.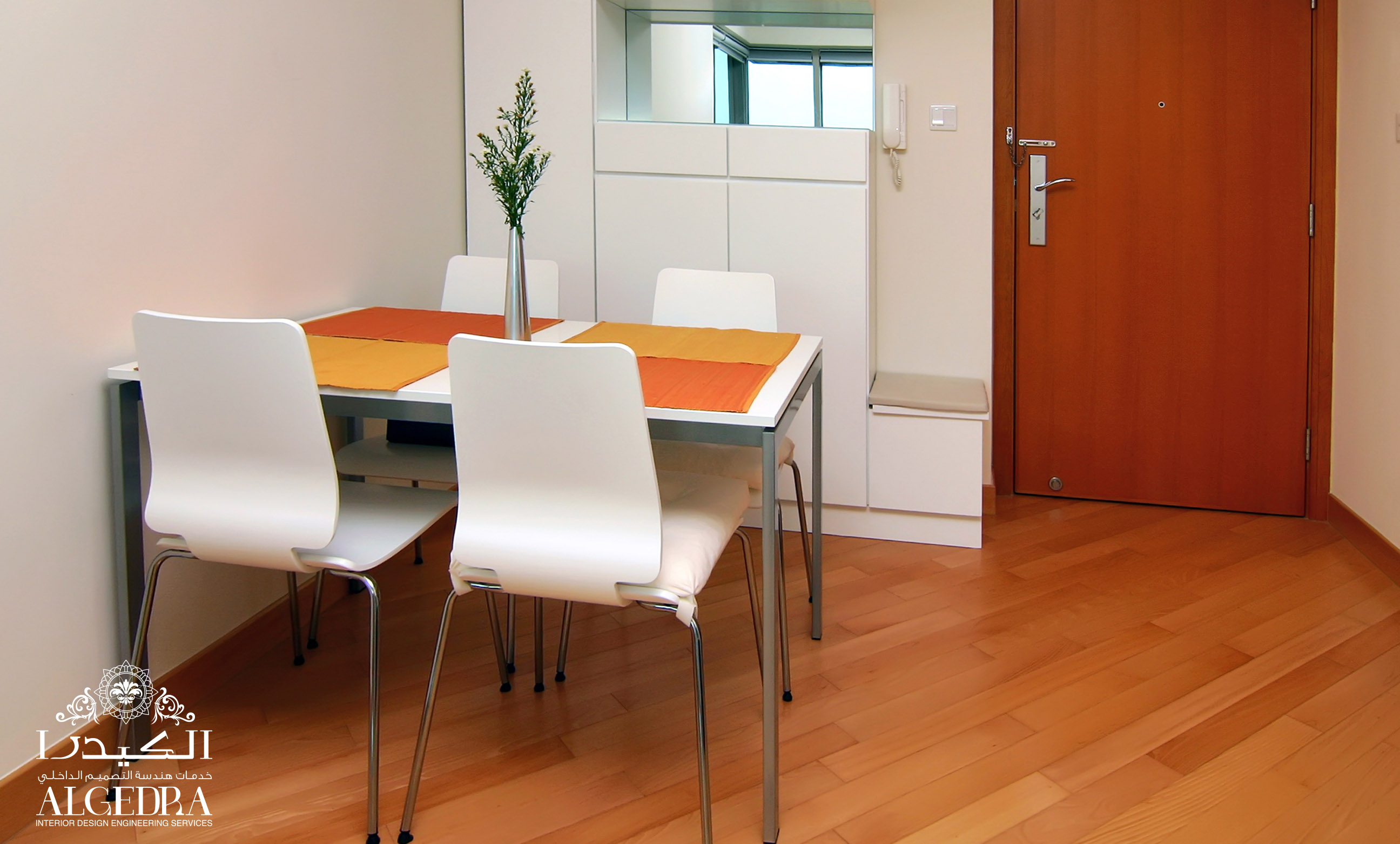 3.Instead of large furniture pieces we use smaller ones that do the exact same function. A large table in the middle of the living room should be replaced by a number of small tables. With this method, we use less space in a smart way.
4.To extend the rooms outside, if the house has a small garden we can extend the kitchen or the living room outside using glass walls and the same type of tile that the house floors are made of. This trick will help make the room look spacious.
5.Take benefit from all corners of the rooms, for example, space under the stairs can be a library or a closet or even a small office for studying.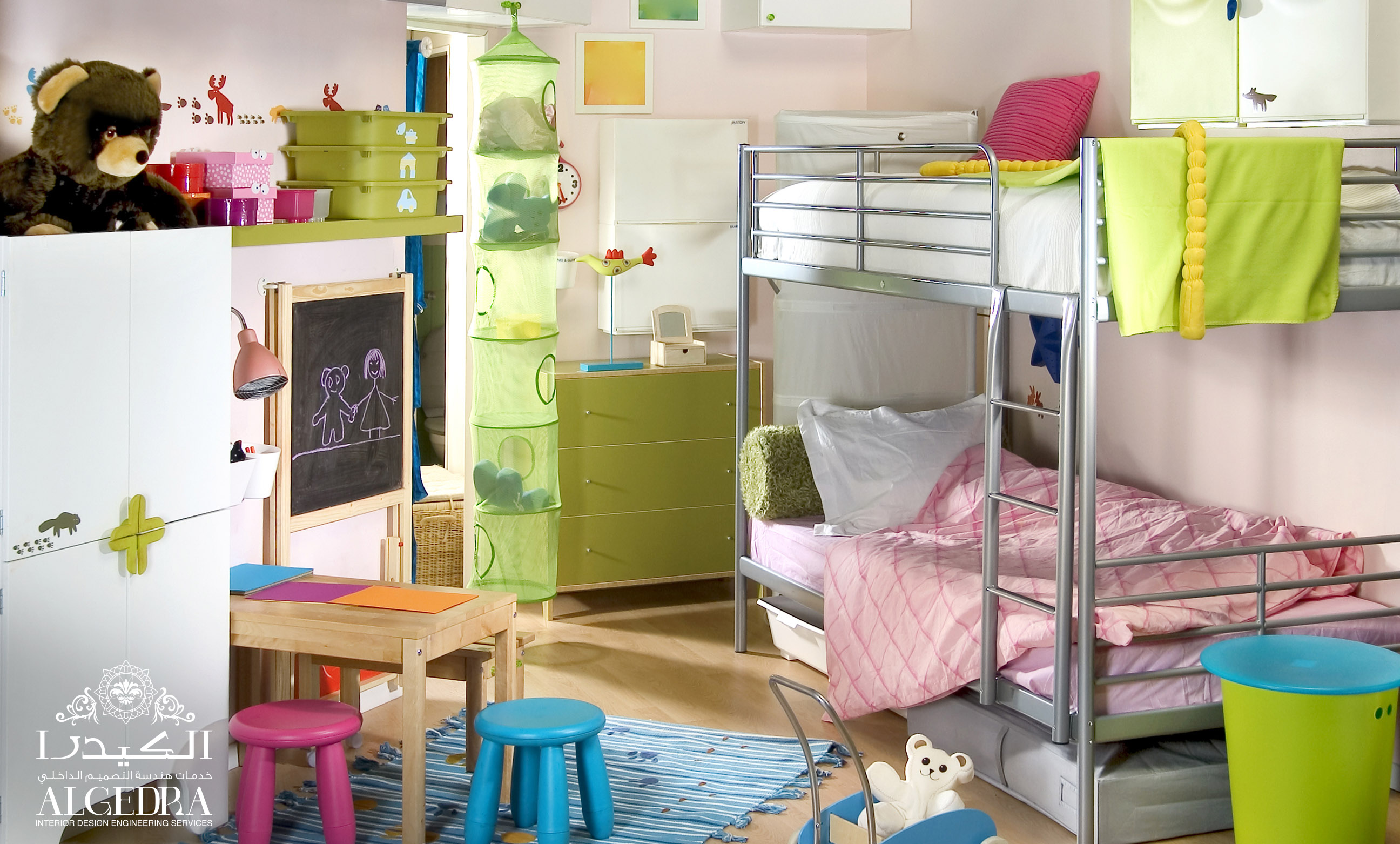 6.Multi-functional furniture usage is great. You can use any table at the entrance. For instance, as a table for central entrance, a dining table, a formal dining table for guests, and their function is determined by table cloth and some small decorative pieces.
7.It is not necessary to bring the entire salon as it is in the exhibition. You can buy several couches and chairs in many forms, and thereby give an air of vitality to the room and also provide space through a variety of sizes of furniture pieces.
8.Replace several bed pieces with bunk beds in kids' rooms. These beds save space and provide a lot of fun for the children.
9.Use wall length cabinets that only occupies vertical space.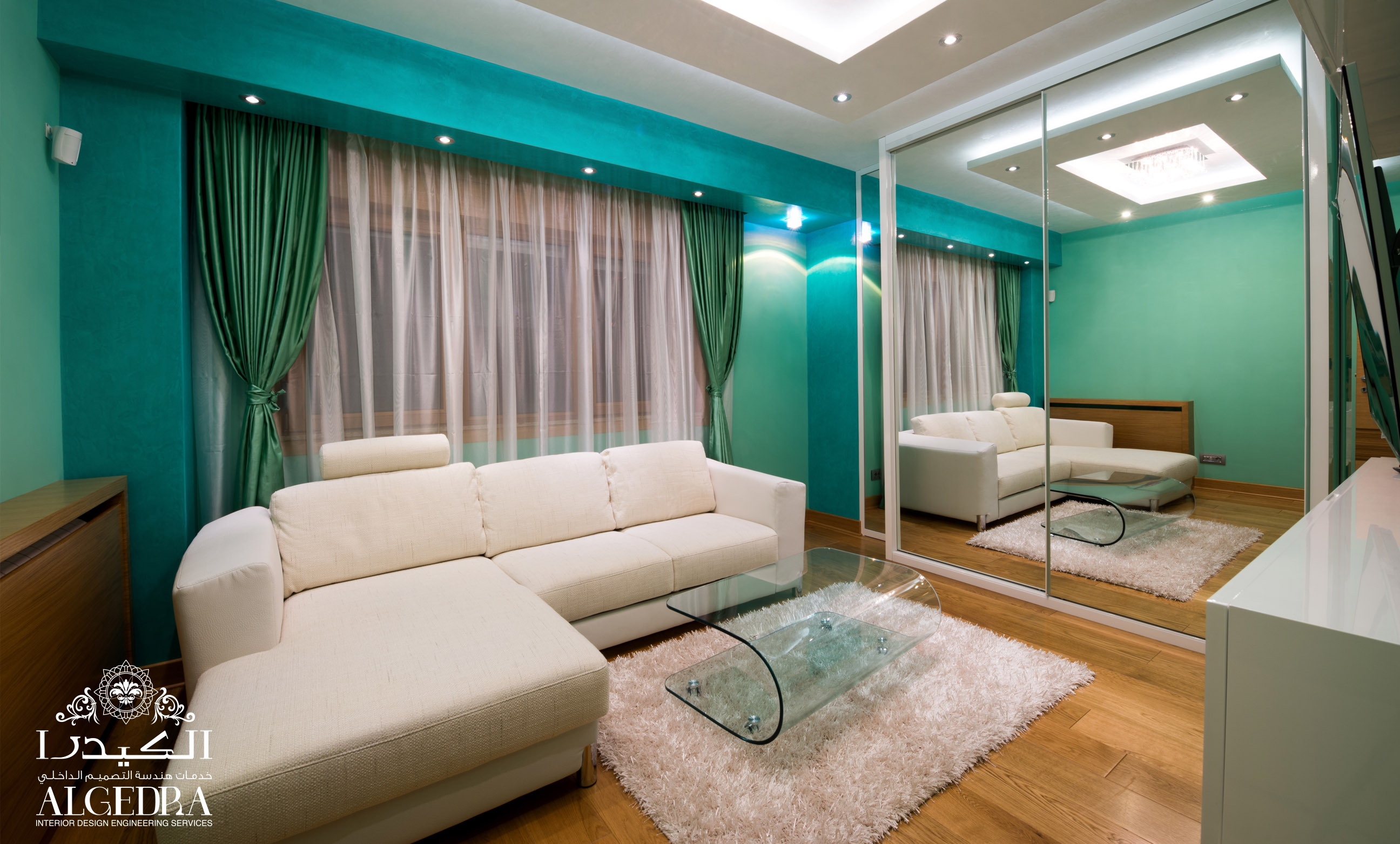 10.Use mirrors on all the doors, walls and any void spaces. Mirrors make the void spacious and elegant and give the impression that the void is wider than you see.