Wallpaper is considered as a magical solution to change the appearance of space. Thus, you should carefully choose the wallpaper that suits your home décor. Usually, ALGEDRA's experts advise you to change the wallpaper as for the complete home makeover and take care of your walls because they occupy most of space.
But changing the wallpaper is not an easy task especially with the various patterns and methods. If you are thinking of changing your wallpaper, ALGEDRA's experts advise you to be careful and take into account the color consistency. For example, the consistency between the colors of the wallpaper and the floor or the furniture, usually designers seek change through wallpaper with the various designs and patterns this process became easier. ALGEDRA's designer prefer to use in the living room where lighting can play a role or where you can frame a distinctive piece of furniture.
Stripe wallpapers are a great method to make the room appear spacious and can even change the room appearance.
In guest room, you can use wallpapers of landscapes in 3D in modern decors, or use classical wallpaper in classic guest rooms.
In the case of landscapes wallpaper, you should use it only on one wall and the rest of the walls you keep them in plain wallpaper or a suitable color. In a classic room, wallpapers with a very soft and small pattern can be used while the ceiling is only in paint or is an ornate gypsum ceiling. As for the guest room, use two different wallpaper colors. For example, red and gold or silver and black but you have to take into account that the wallpaper color depends on the furniture color and décor. Remember that Beige is mostly chosen because it's a soft color that makes the space more spacious along with better lighting to space.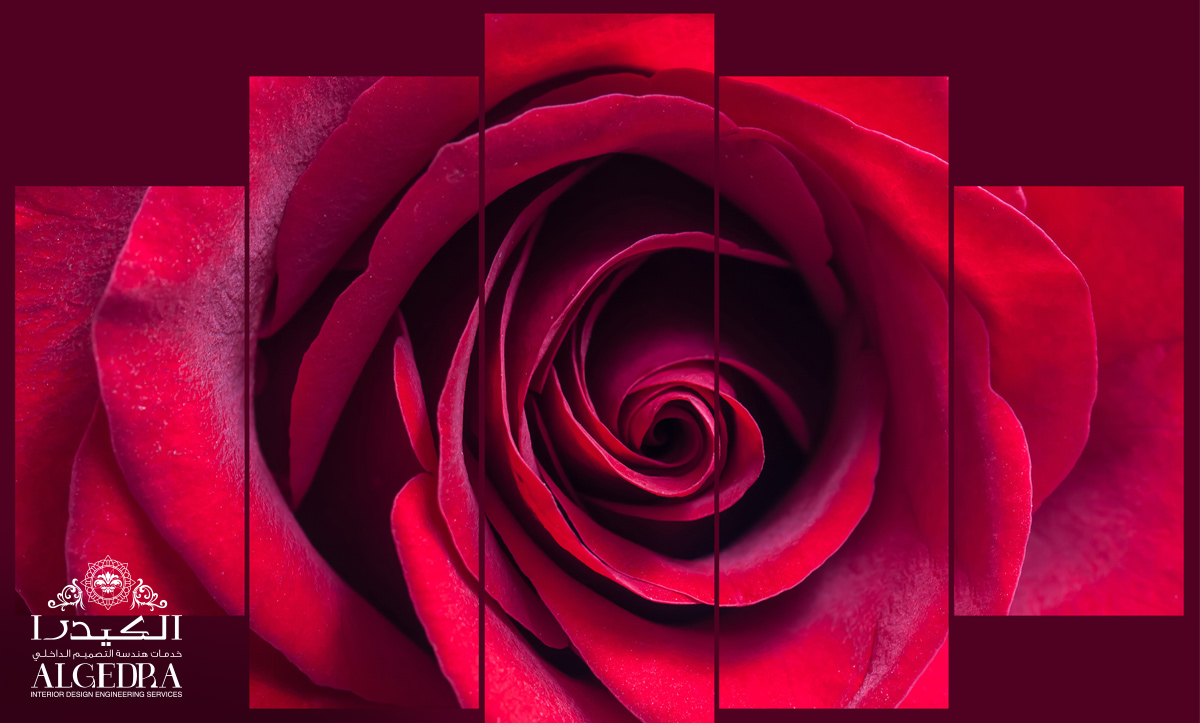 The living room is where all the family gather thus you should use colors that combine between happiness and intimacy. A 3D picture of flowers in Red, baby pink or Landscapes (sea, sky or a forest) you can use this picture on the main wall with wall globes or floor globes to show its beauty and vitality.
As for the living room, you should use comfortable colors that won't make the house owners feel bored. Green and its Gradients, turquoise and light Blue are excellent choices.
If you are not a fan of portraits and pictures of landscapes on the wall, you can use patterned, striped or even plain wallpaper instead of wall paint but choose it carefully and choose what would be consistent with the lighting, decor and the room furniture.
The bedroom is the most important room because it is where we relax at the end of a tiring day. Hence, the wallpapers must be in patterns or paintings that would enlighten the mood. Most people prefer to have refreshing wallpapers in their bedrooms such as flowers and butterflies wallpapers or 3D pictures of Landscapes.
As for children bedrooms, the most suitable wallpaper is the one full of their favorite characters in a refreshing and energizing colors such as yellow.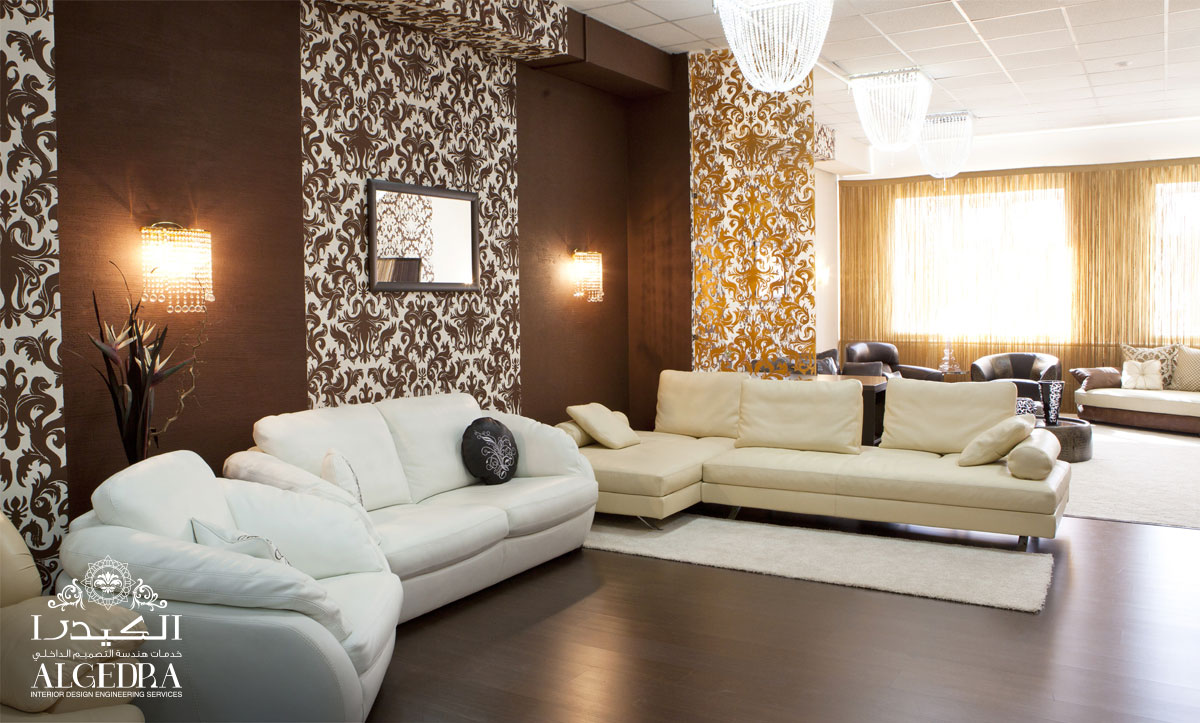 Most kids' wallpapers are of Cinderella and fairytale princesses, stars or even small animals or you can use modern wallpapers that have animals, decorations and plants pictures. You can even use these wallpapers in the living room, and use neutral colors or gray colors that would give it a soft and quite atmosphere, but colored wallpaper is trendier.
If the general decor is Arabian with Arabian accessories and furniture, use wallpapers that have geometrical lines that are inspired by the arabesque.
It is not always possible to achieve ultimate consistency between the decor and the wallpaper, so you must combine the decor elements and the wallpaper, by using a neutral color that works well with the decor.