Some among us are not interested anymore in having traditional closets. They now prefer it with new specifications that contribute to giving more space and more dividers that can handle all the clothes with elegance. ALGEDRA architects hereby present some ideas for all tastes, whether it is for a villa or a palace.
Some might choose traditional closets as a part of their bedrooms. Hence, ALGEDRA's designers recommend dividing it into proper parts that fit long dresses, shoes and other types comfortably.
One part of drawers to keep the accessories and jewelry, upper part for the packs and bags and the rest of the other clothing's. Dragging doors are recommended for more convenience.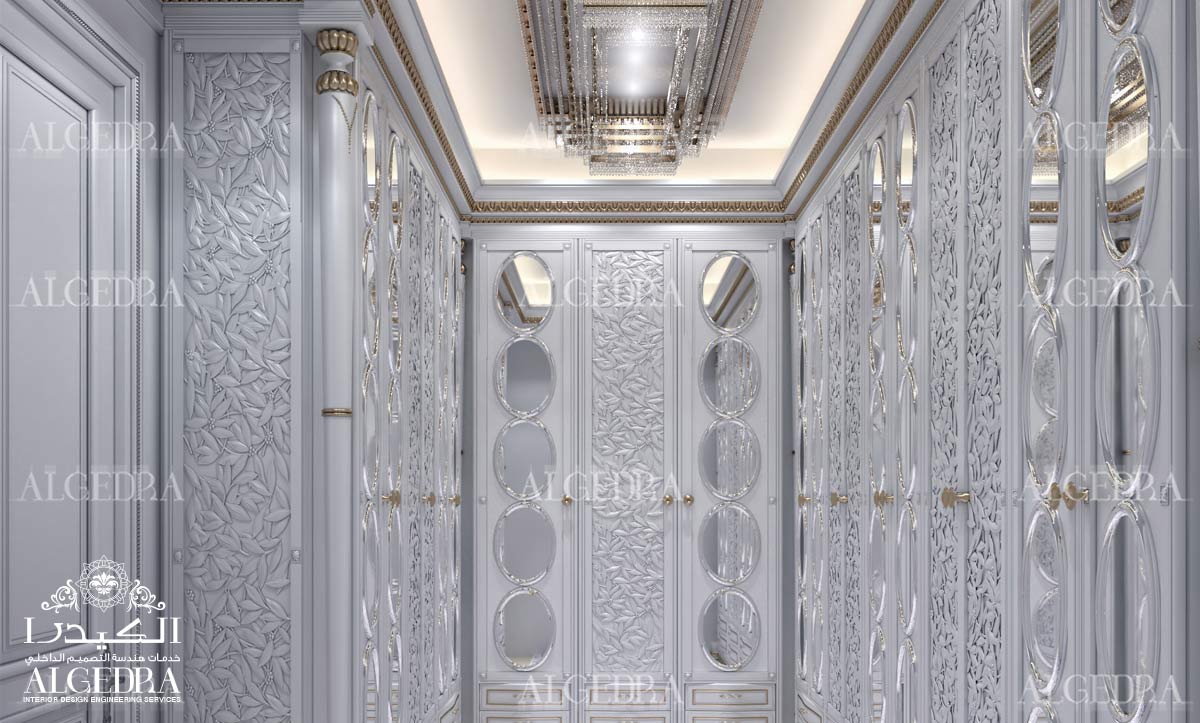 ALGEDRA's designers recommend utilizing the cavities as an innovative solution for a nice closet divided into drawers, shoes racks, and upper packs racks, roofs for jeans and a glass or wooden decorated door to make it more attractive. Dragging doors are great ideas for more space, and an addition of inner lights would be great.
Closet sizes are different. Small ones can be divided into racks and places for jeans, shirts and t-shirts. Lower space is used to place small pieces and private papers, and the other part can contain shoes and sports bags and the last place for the other items like blankets or pillows.
Big size closet is preferable to have more divided. For men it has to have a part for official suits and another for casual wears, next to a part of shirts, other spaces can be divided to have racks for other usage stuff like the private towels, and shoes.
All the closets have different deep drawers, in order to smoothly arrange the small pieces.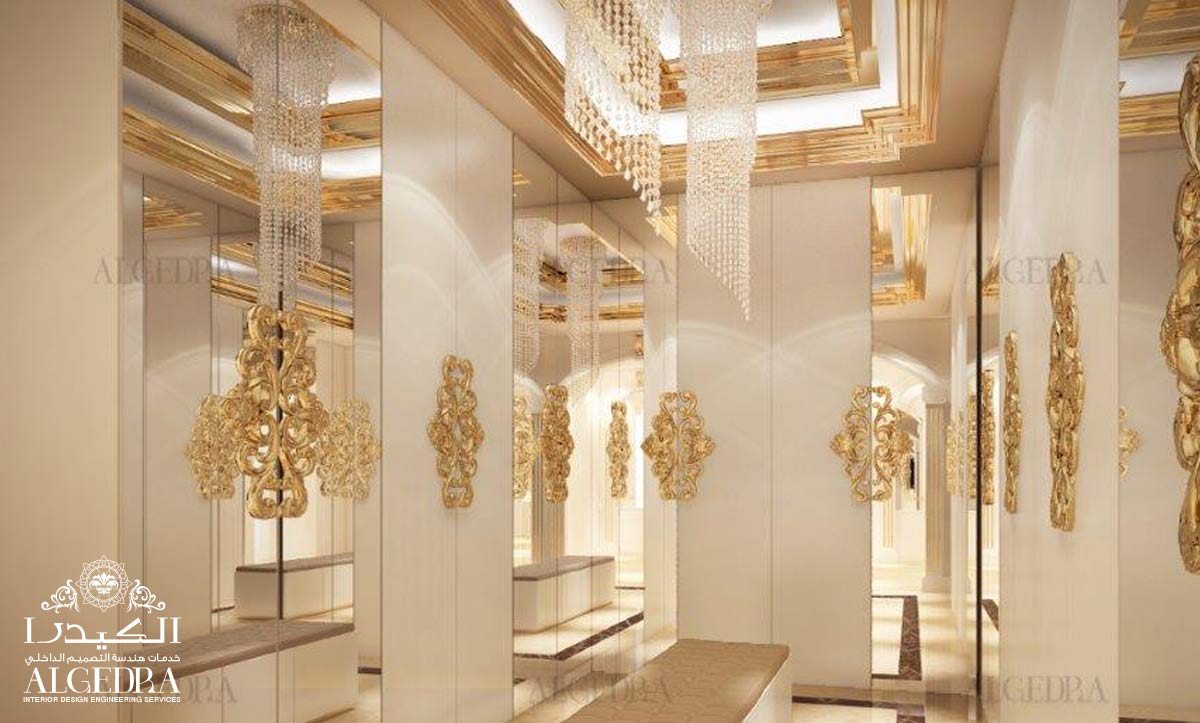 In the case of lady closet, then definitely, we will talk about small racks for accessories and jewelry, another for long dresses and one for the shoes and bags. The lady needs small drawers with dividers to easily place and pick small pieces, considering that it should be mid-range depth and height, and an additional place for pillows, blankets and towels.
A modern choice for villas and palaces recommended by ALGEDRA's architects is to have a clothing room. It is able to have a high capacity of clothes and a high level of arrangement. Briefly, it became an important condition for lavish and luxurious life, and it is treated as any other room regarding its design, painting, lighting and floors.