Stylish, modern and unusual look of the villa in the style of hi-tech. These design options for houses suitable for people who do not like patterns and stereotypes. Flat roofs, elements of metal and glass, simple geometric shapes will demonstrate individuality of owners: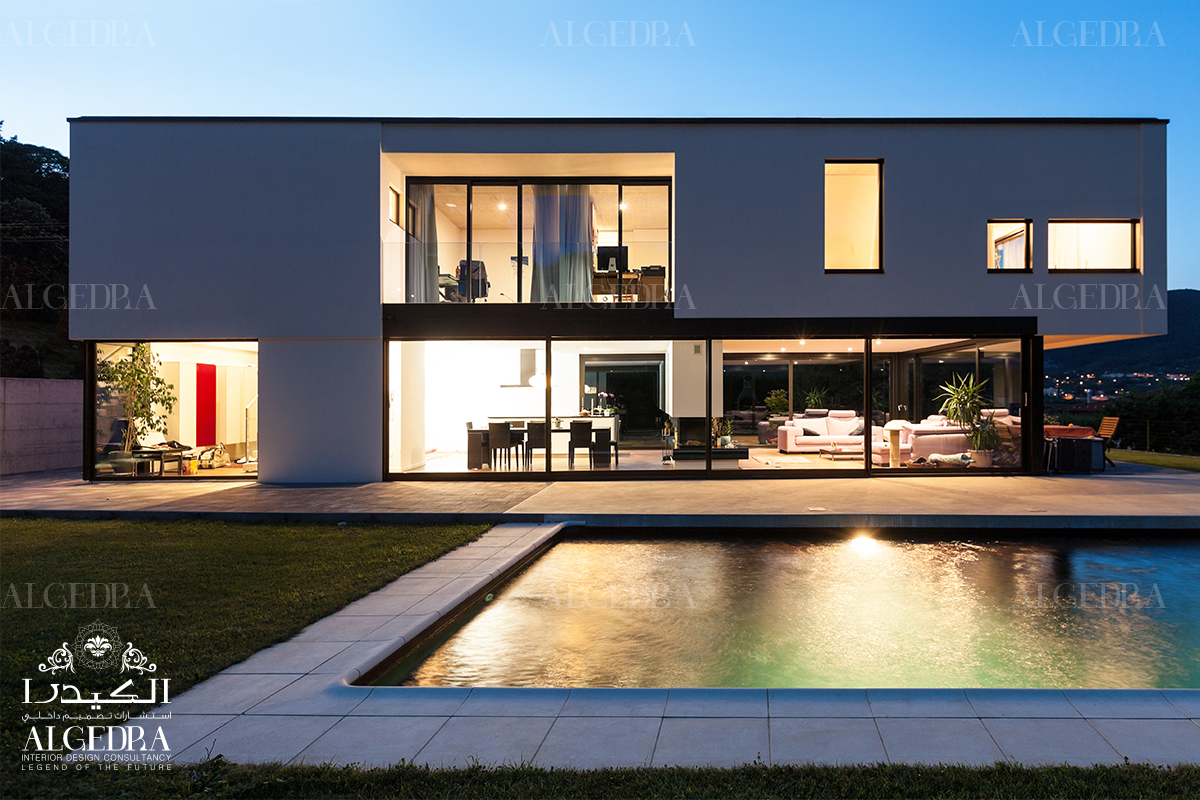 Using stonework emphasizes originality villa project. Finishing of stone can be used for decoration of the facade, pool fencing:
Natural stone combine with a variety of building and finishing materials blends harmoniously with the surrounding space and beautify it:
Design of glass an essential feature of high-tech style. Panoramic windows in the country house make the room more light and airy; in addition, this type of glass creates a beautiful landscape view and experience of open space: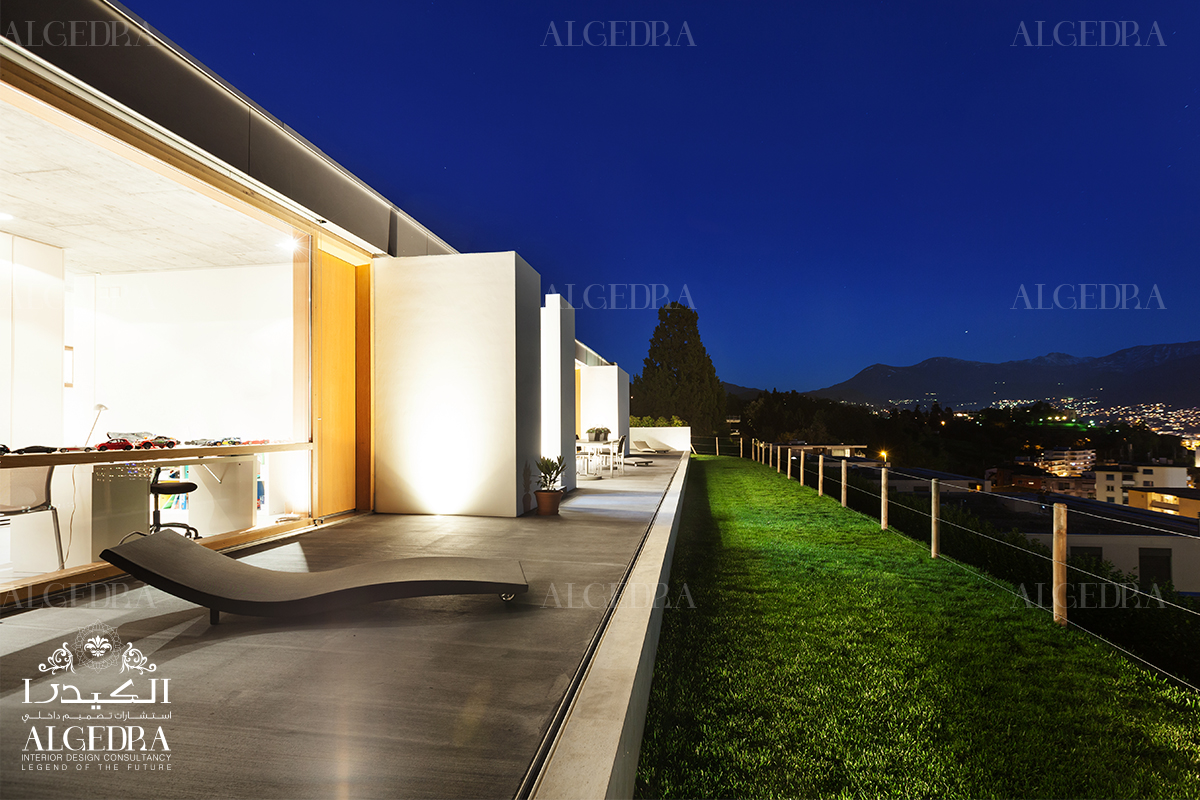 When designing a panoramic glazing it is important to consider the safety and location of such structures. The use of curtains or blinds might break overview of space and the overall design of the villa. Therefore, it is necessary to thoroughly and carefully choose the type of glass.
Despite the fact that high-tech is characterized by cold and lack luster decorations. Original addition to the exterior of this style will be parts of the tree. This combination of natural warmth of wood with the cosmic cold glass, metal or tile - very extravagant and eclectic solution: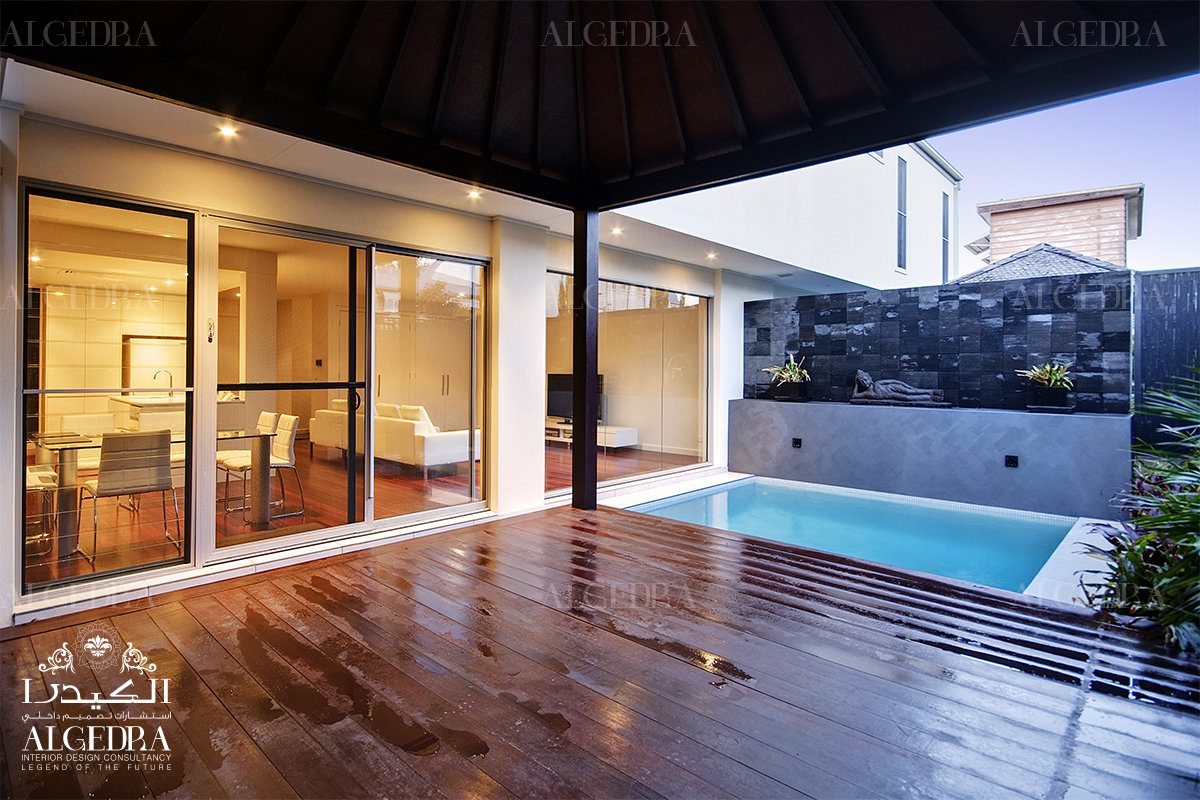 First of all, the villa - a place for good rest and relaxation, so it is very important for this houses to have adequate taste preferences and temperament of its inhabitants, to be nice and cozy.