Are you looking for a unique interior design with a distinctive character?
African inspired design could be a good choice for you with its diversity of exotic decor elements.
It has so much to offer while driving inspiration from nature and cultural influence from various parts of the continent, that give freedom for extraordinary design looks.
Read more to understand if it is the kind of style that would suit your preference of home decor and how its elements can complement your interior.
Search for African home decor ideas should start from choosing the region, whether it will be North Africa Maghreb like Algeria, Morocco, or Tunisia with its colorful Islamic influenced patterns, western Africa, or furthermore to the wilderness of African nature.
African-inspired interior is all about a warm inviting setting, textures, patterns, and natural materials, which makes it perfect for those who look for a relaxed, cozy yet intriguing interior.
Color palette
The color palette of African inspired interior may vary from muted colors derived by nature to very bright and rich, however warm colors dominate with additional black and white neutrals. Think of terracotta, brick, and sand, like red Namibian dunes and the Savanna desert. Hues of burgundy, red, and orange like a burning African sunset, which combines well with brown and black for contrast. Sandy colors as a base diluted with vibrant accents like yellow, blue, and green is a common combination that makes interior alluring.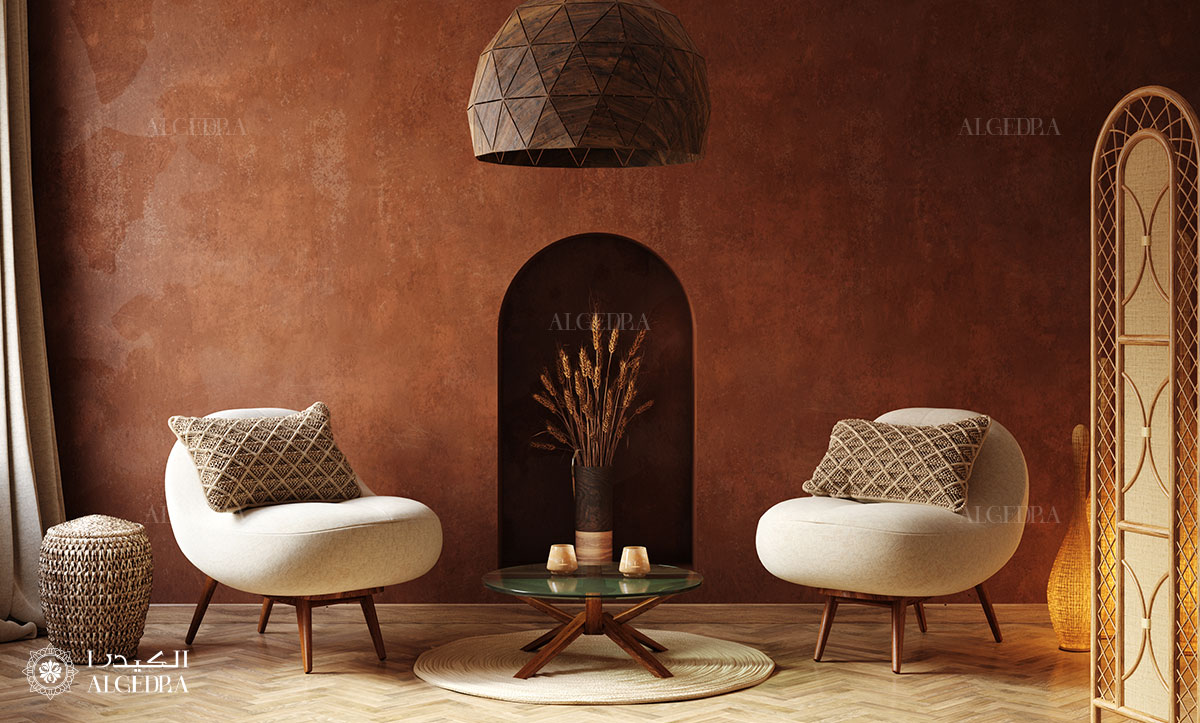 Textures and patterns
Textures and patterns are one of the major parts of African decor that sets it apart from others. And while North African influence mesmerizes with Islamic patterns the other regions of the continent impress with the wealth of styles and motifs and their specific cultural aesthetics. Geometrical and symbolic used widely in textile visualize and conceptualize African nature. Tribal prints used in moderation create great accent decor in contrast to muted minimalist furnishing.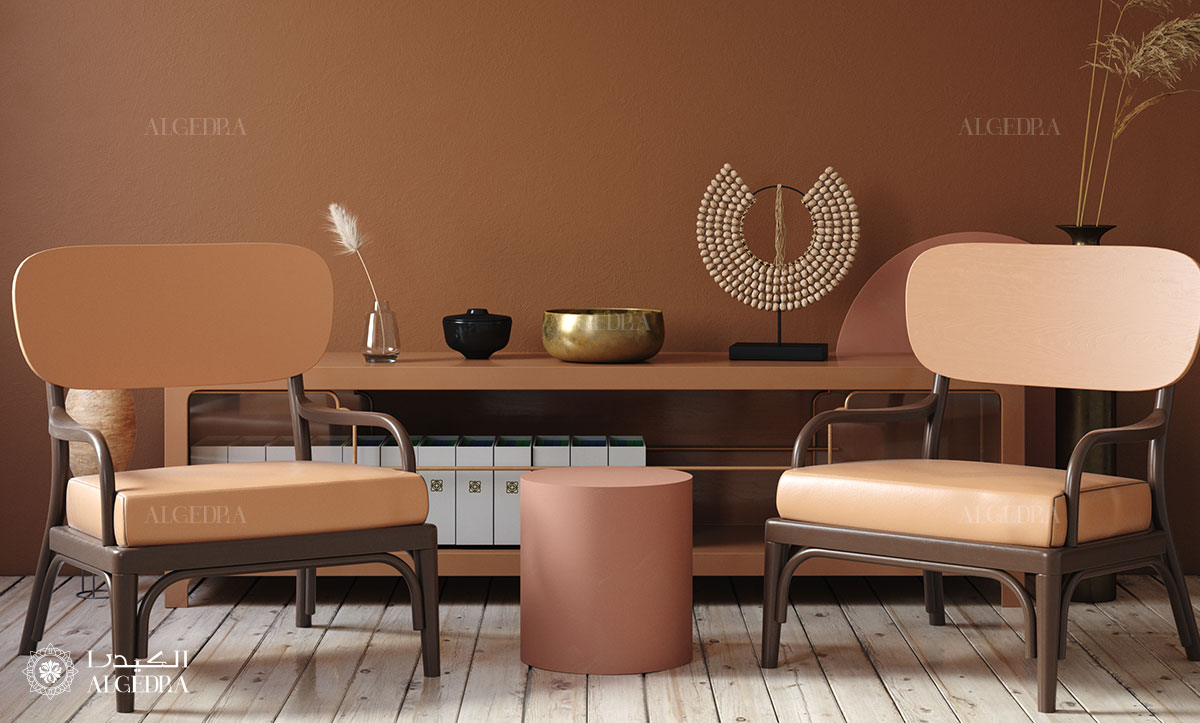 Materials used in African decor
For modern African home decor, designers take inspiration from African traditions and adopt them in a contemporary way to create luxurious expensive modern interiors. Materials like stone, clay, textile, wood, brass, and bronze used originally in Africa raw nowadays appear in a sophisticated form giving a contemporary elegant feel so your interior can look very classy.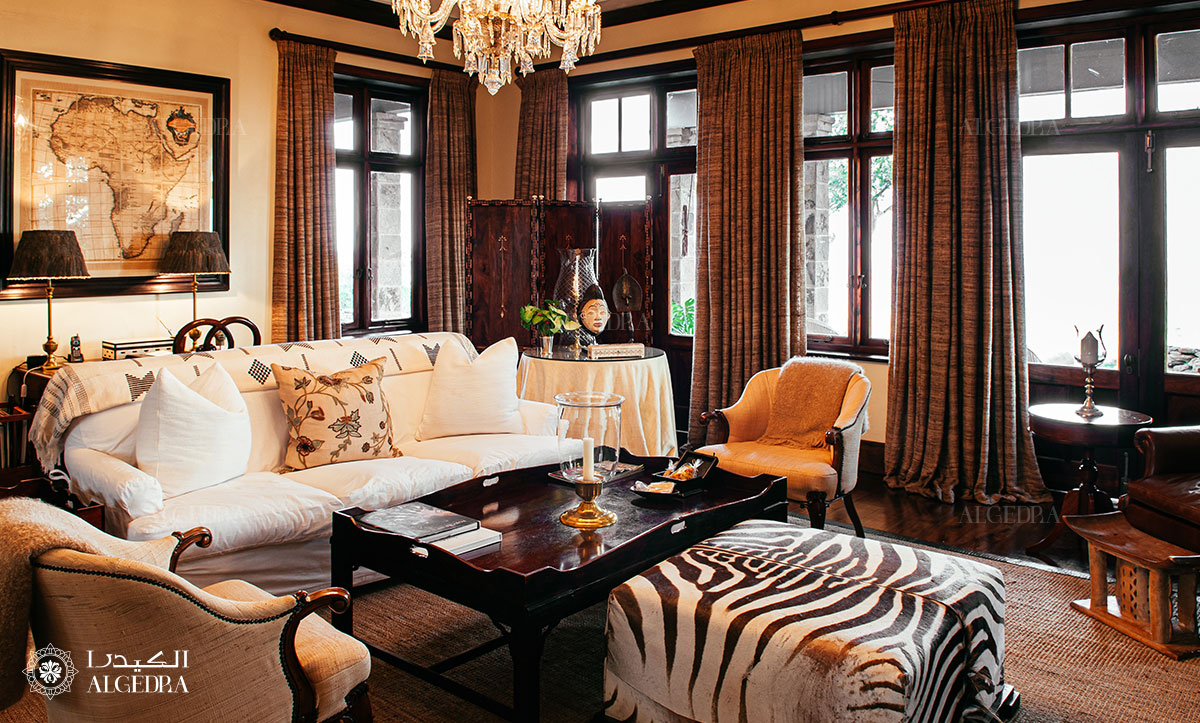 African inspired furniture
Original classically carved chair from Ivory Coast or small table from Nigeria nowadays seen more as a vintage artifact and act as an art piece or decoration, rather than proper furniture in modern design. Modern African inspired furniture on the other hand makes a bold statement in the interior. African living room and bedroom furniture are solid and comfortable. Simple silhouettes of hardwood and leather furniture help to achieve an elegant look. For those who value sustainability, eco-leather is an alternative latest trend to recreate the luxurious material.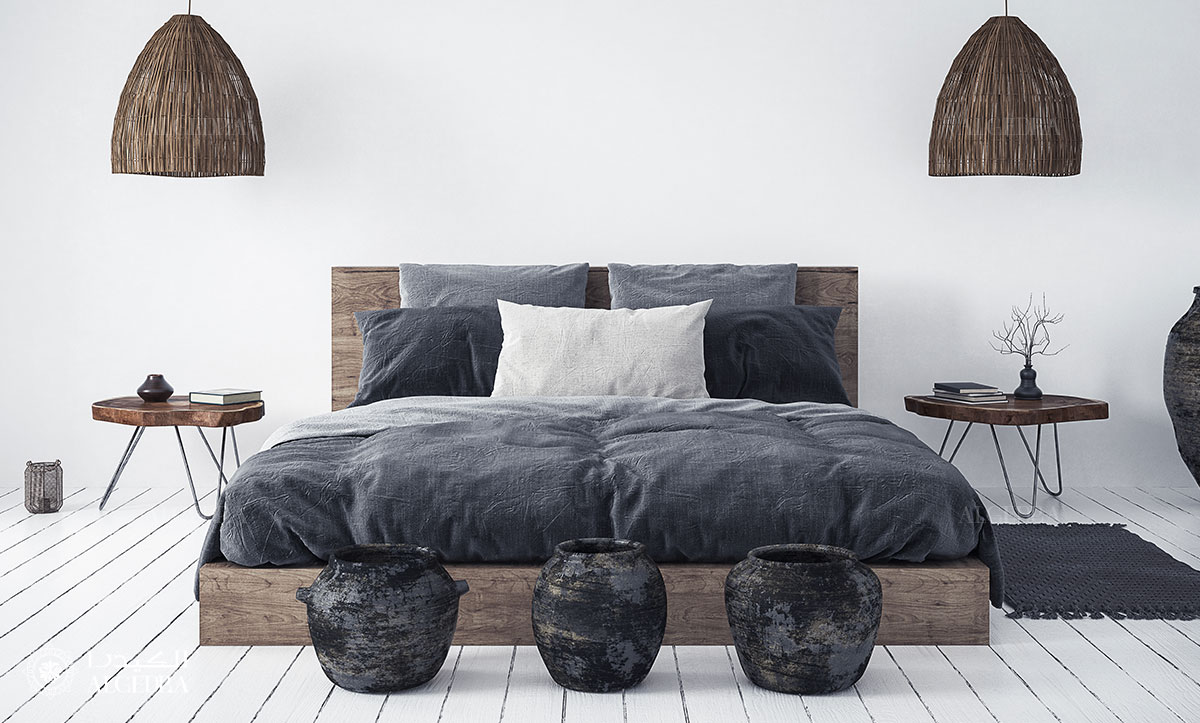 Modern African home decor
African continent and its inspired style offer a wide variety of decor items for finishing touches that will bring a special character to your home.
Oversized art, tribal masks, carvings, bowls, and instruments bring an African feel and add storytelling to your interior. African decor items are not only great pieces for enthusiastic exotic art collectors, but are also great conversation opener for your visitors.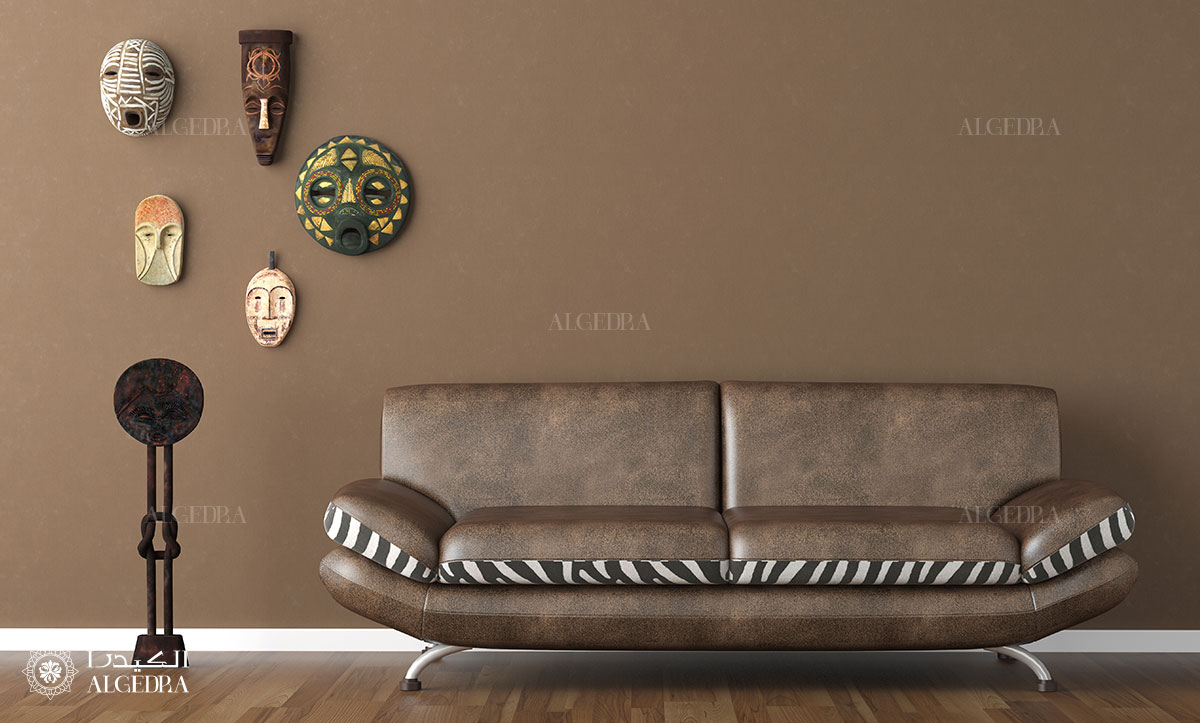 The best part of decorating your home in African inspired style is that most of the decor items are handcrafted, which is of a high value of unique interior you won't find elsewhere.
Being in such an interior makes you feel surrounded by serenity and at the same time transports you to the mysterious world of African wilderness with each detail of decor.
If going fully African inspired style is not your thing, you can use some elements and incorporate them to your home decors, such as animal print or ethnic motifs, which will add extravagance to your design.
With so many variables in colors, textures, materials, and crafts it is easy to overcrowd your home, however knowledgeable and experienced interior designer will be able to bring the unexpected combination to make it look tasteful and pleasant to the eye, so you could enjoy your deluxe unique African inspired home interior.
Contact our team to discuss your project and get more ideas for your design style or visit our gallery for more inspiration.