Bedroom decoration and design has to ensure the feeling comfortable and relax for the eye and self.
ALGEDRA's designers seek every single point and solution upon designing a bedroom to prepare the best feeling of comfort and luxury. First to consider is the location. It is preferable to view a garden or street to create a relaxing optical extension and a feeling of space. Then comes the turn to consider the other details to utilize each corner or space like placing a big mirror behind the bed, or adding some spotlights on its sides.
Room design and decoration choice is always up to the person who uses it and fulfils some of his wishes in it.
Bedroom furniture has to be harmonized with the other decoration as it is an axial to complete the beauty of the place, and here are some ideas for designs: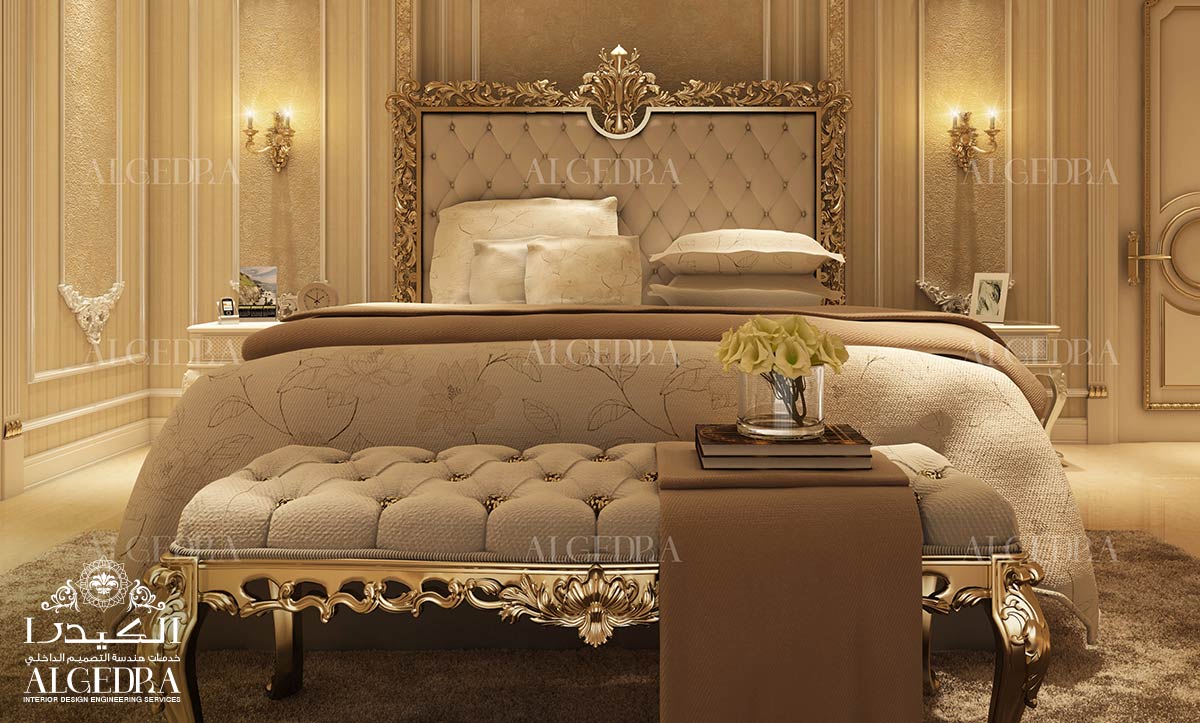 1. Despite its beauty, grey gives a feeling of inactivity. The best solution to change that style is to choose another bold color to show the artistic aesthetic of the room. A lighted decoration starts from behind the bed and ends at the middle of the ceiling will support that contrast.
Long-dander luxurious carpet along with transparent grey curtains and proper plants will make the final touch enjoy the place.
2. Mosquito net is a nice addition to the bed, it is bringing us back to 1000' nights.
A white tulle or a white lace is recommended to grant a romantic touch to the room, it fits the big classic bedrooms, especially if the bed has big columns. Some modern designed recently appeared with the classic type, and white curtains used behind the off white bed topped with purple pillows with wall lighting for royal atmosphere.
3. Racks are the perfect solution for the accessories and the framed photos in the bedroom, and for cool decorations, wooden ones reflect the light of small lampshades is a perfect idea, along with special lighting for the quite reading.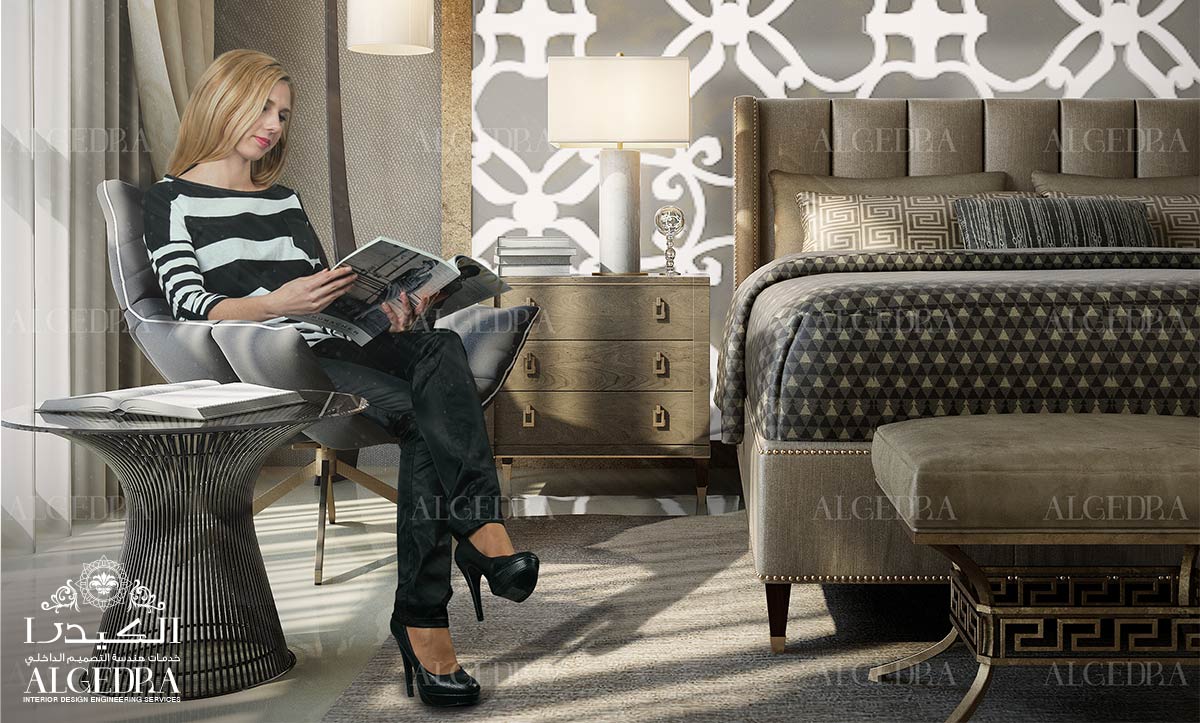 4. Curtains are important factors for the elegance of the bedroom, it is recommended to be simple in the case of the desire to reduce the decorations.
5. In the case of a nice view of the bedroom to the garden or to the pool, sitting area has to have that portion of space in that room with side chairs or a long one. With some pieces of appropriate luxurious carpets.
6. "Light colors gives more space" colors theory says, so combining dark colors with it will show a nice harmony in the place, not forgetting that the usage of the proper lighting stands out the beauty of the place, and despite the variety of the lighting means, chandeliers still have the best place in people's minds.
7. It might be necessary to have a TV in the bedroom, and it has to be located carefully in a place where you can enjoy whether from sitting area or bed.