When designing and arranging a kid's room, parental touch would be great. ALGEDRA's designers advise some tips for the parents to apply in their kid's rooms without the need to consult professional designers.
Kids feel great when they innovate and help to arrange their new place. Many designs and lovely tips can give the life to a small space where adults even can go back to their childhood. Regardless how simple it is, you can do it along with your family.
Parents can make it safe and secure with the best conditions:
Decorating the walls with some cartoons with the help of your kids, so they feel special even when drawing it or pasting it. Adding colorful packs to the desk would look great along with customizing each color to a certain tool.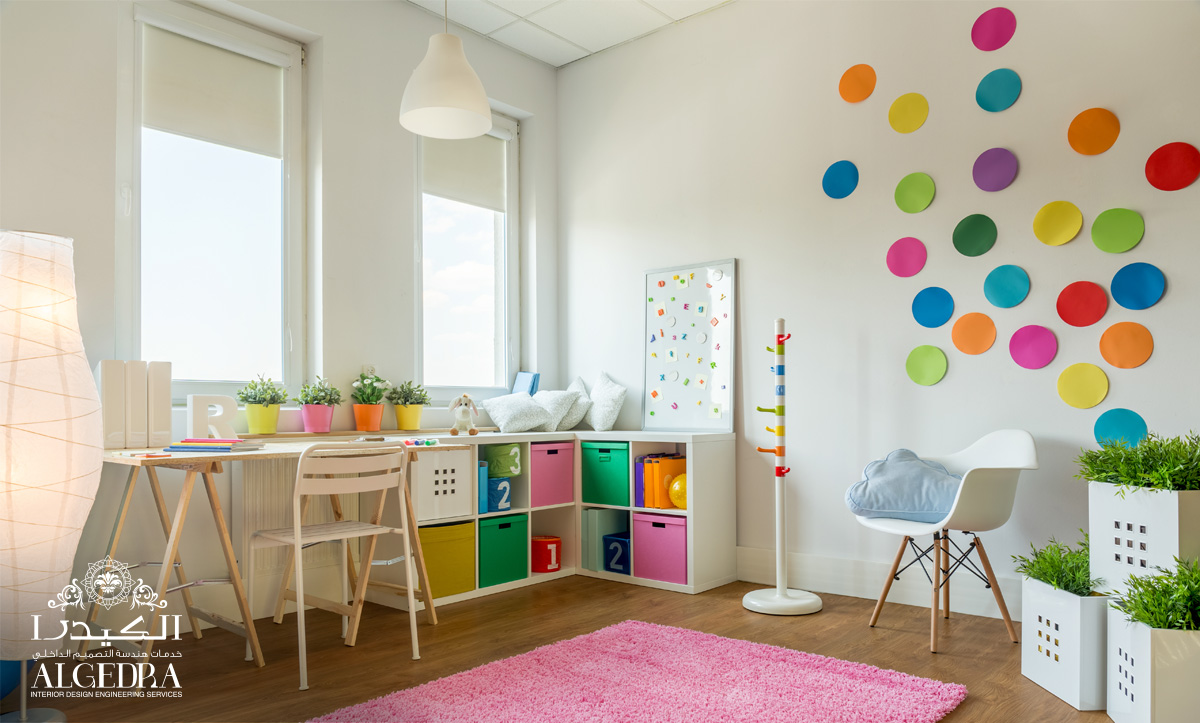 Help to empower their passion to the plants by placing a tub in a clean and neat corner with plants of their choice, so they can enjoy monitoring their small plants growing even on their own desks with small colorful tubs.
Placing proper carpets with suitable colors, blue is preferable for boys as well as pink for girls.
Some of the rooms are floor areas which being used by two kids, and in order to gain the satisfaction of both some smart tactics might be required with patience.
It is advised by ALGEDRA's designers to let the children choose the colors and designs and parents will handle the drawing and pasting in a way that can be seen clearly by both kids. Another drawing on the other wall would be nice as well.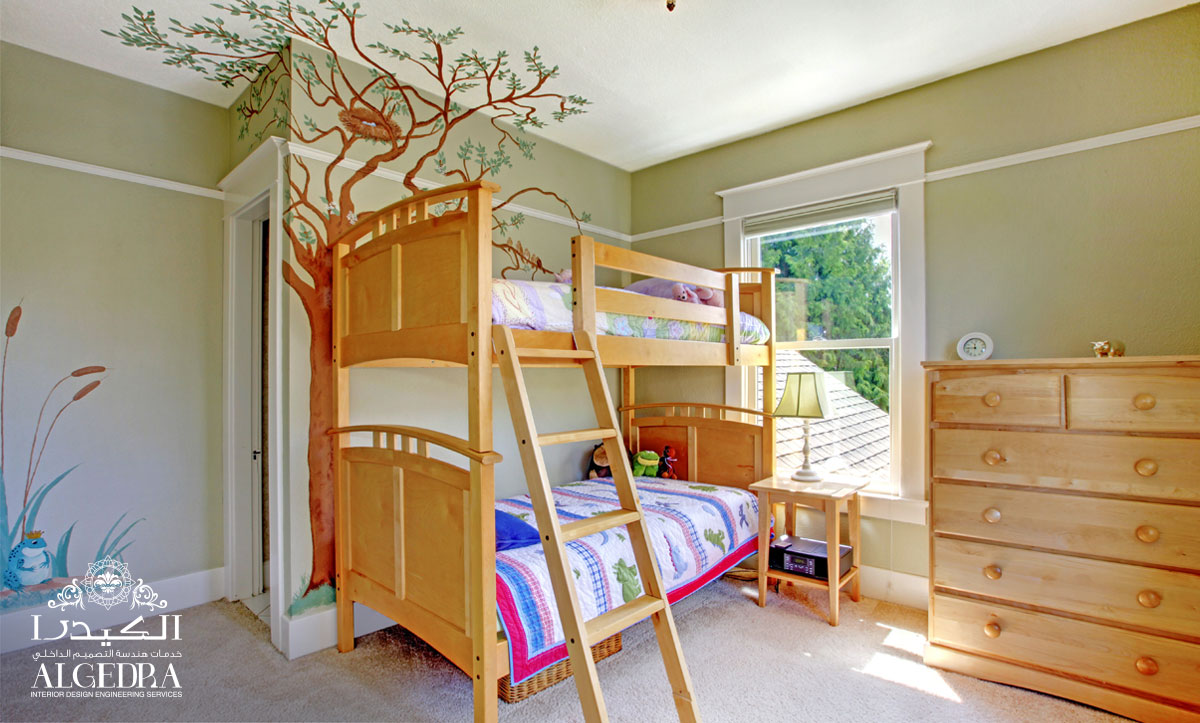 Girl's rooms have special innovations fits their softness and sensitivity. All girls like pink, flowers and looking at the mirror with a simple contents room, like a blanket that is full of small hearts.
ALGEDRA's designers advise some cutouts of pink flowers to the wall next to the bed, along with some mirrors around the room, a pink carpet with swivel chair will help to make a colorful and cheerful room.
A small simple library next to the bed along with white rack topped with colorful books will give a fresh look to the sky blue room, and increase the beauty of the place.