Office interior design is crucial for successful business and employee's wellbeing.
Choice of office interior design will predominantly depend on the culture of the company and managerial style. Sometimes business nature dictates the requirement.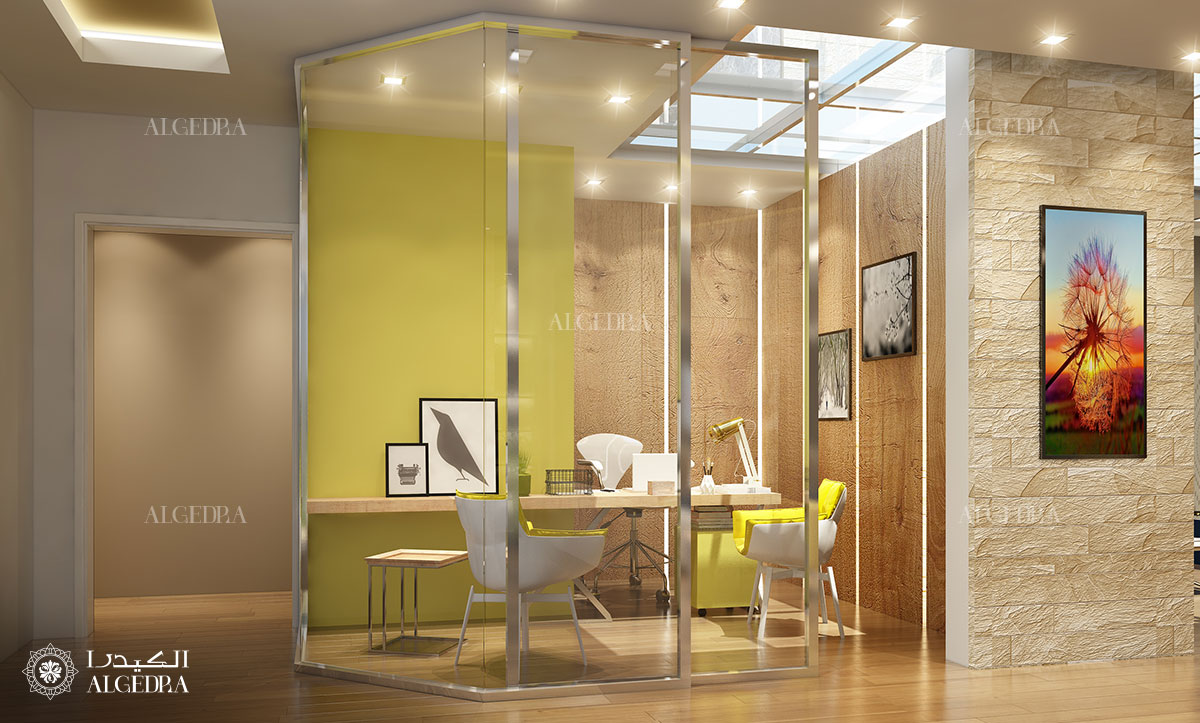 Office interior design is a statement that gives first impression for the clients and partners visiting your office and can tell a lot about the business and its operation.
Big corporations and leaders of the market building their offices with this idea in mind.
Whether you a startup looking to move in to new office or well-established business planning to design new office space here are the best office interior design ideas and things to consider
1. Set objectives and priorities
Setting objectives and priorities will help you with decision on space planning and style of interior design.
2. Choose office space planning and layout
Proper space planning and layout can reduce operation costs, improve employee interaction, stimulate creativity, enhance productivity and promote employee wellbeing. Those are important factors for business.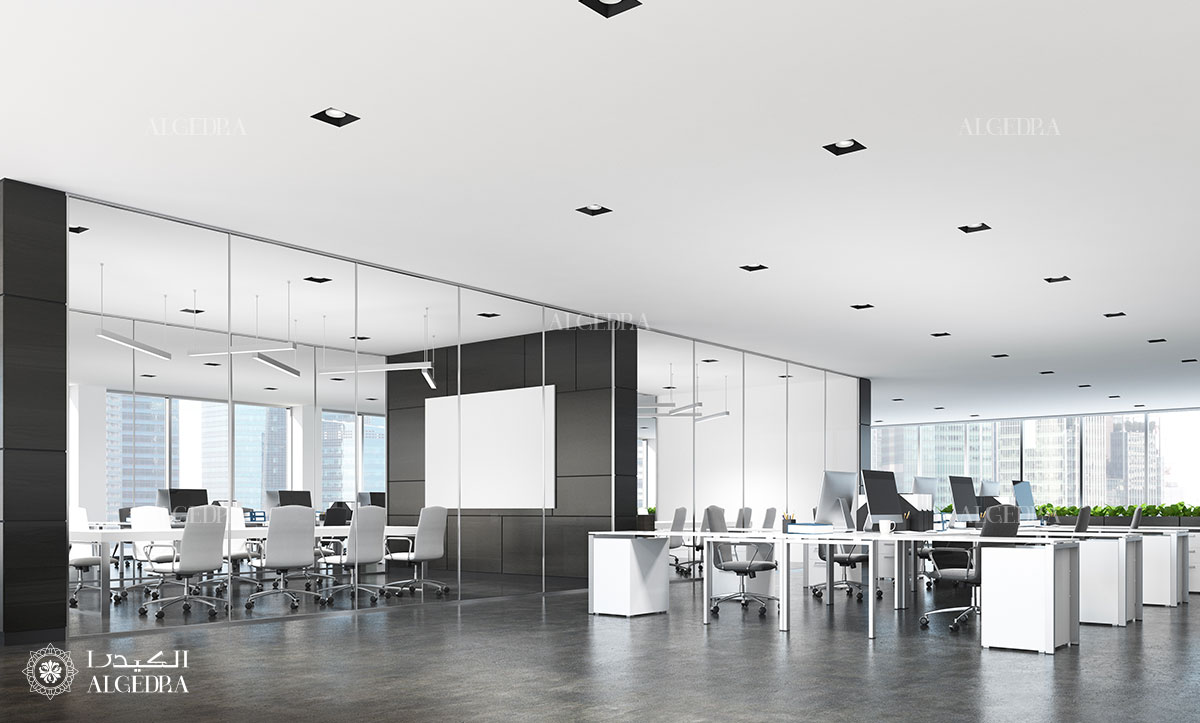 So which type of office layout will suit your business best?
This type of layout of individual build-in offices is typical to government institutions, commercial firms' offices and other companies with strong hierarchical culture. This type of layout is good choice for preventing any destruction and is suitable when processes doesn't require team's collaboration or communication for day to day operations, where meeting rooms are used when needed.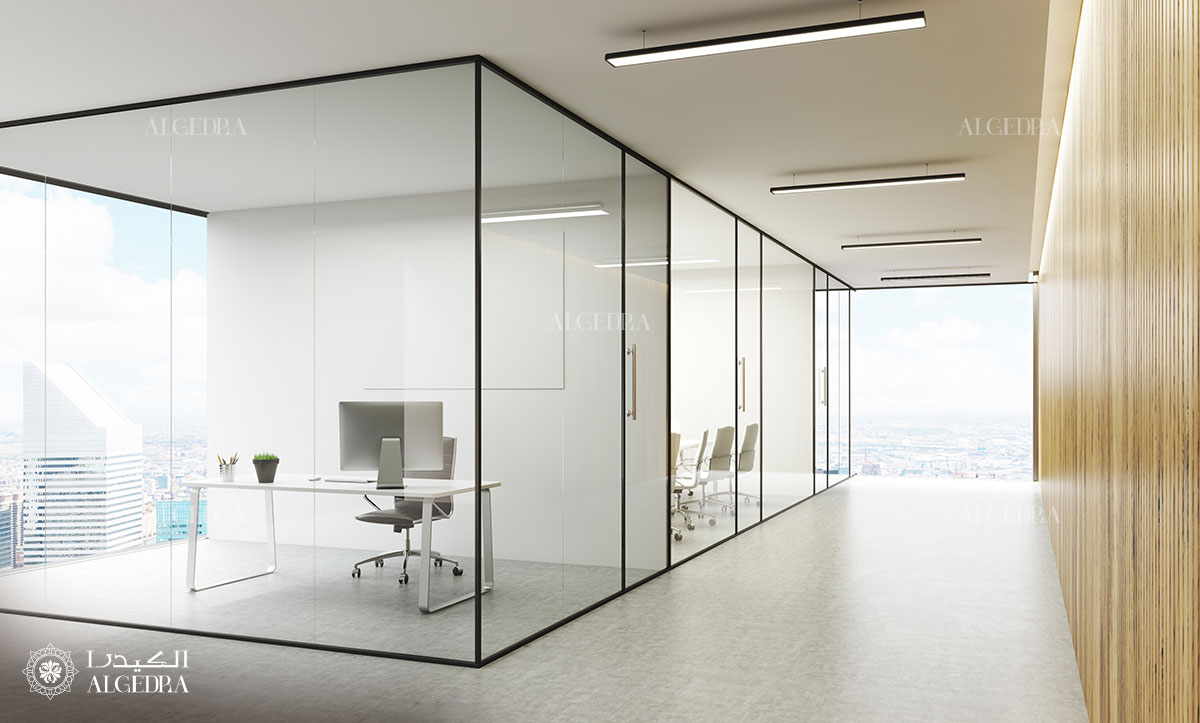 This layout style is very common for a reason. Cubicles or workplaces separated with partitions allowing interaction between employees at the same time keeping boundaries and communication too efficient level.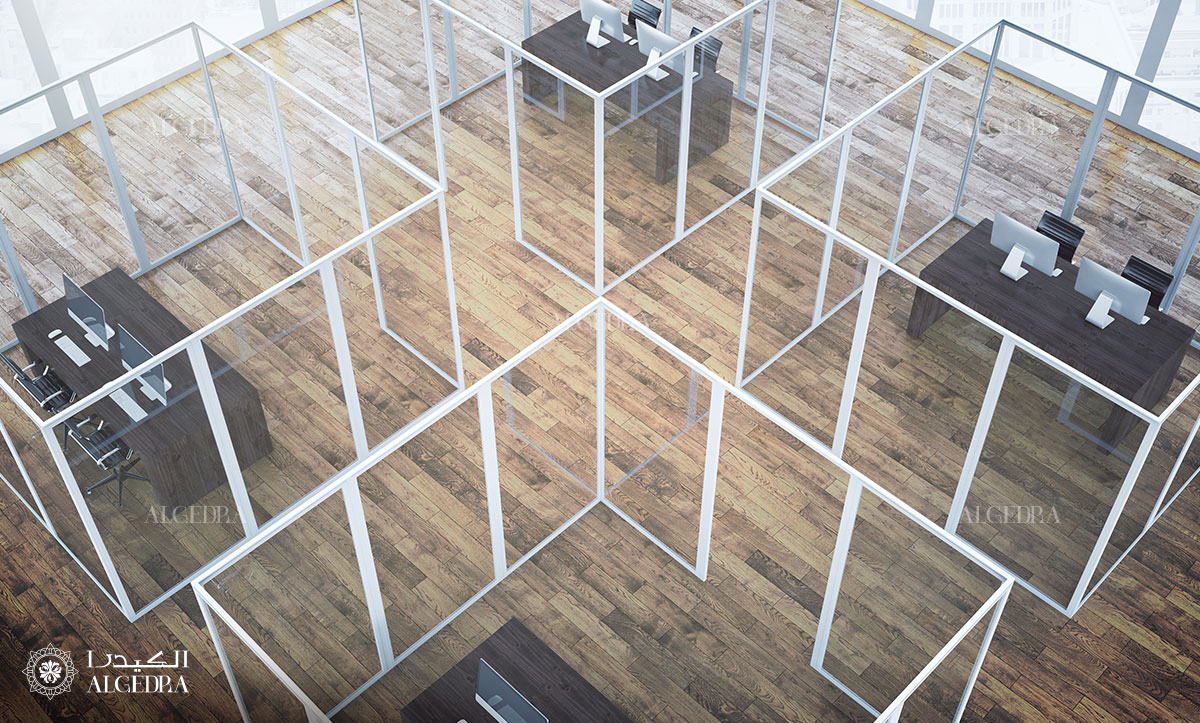 Open plan office is most laidback layout style and is common for creative or digital nature of business companies. Areas in such office are defined with furniture what allows easy interaction and gives a lot of flexibility. Such layout may not be suitable for everyone as constant communication and movement around may be destructing for some employees, which lowers their productivity.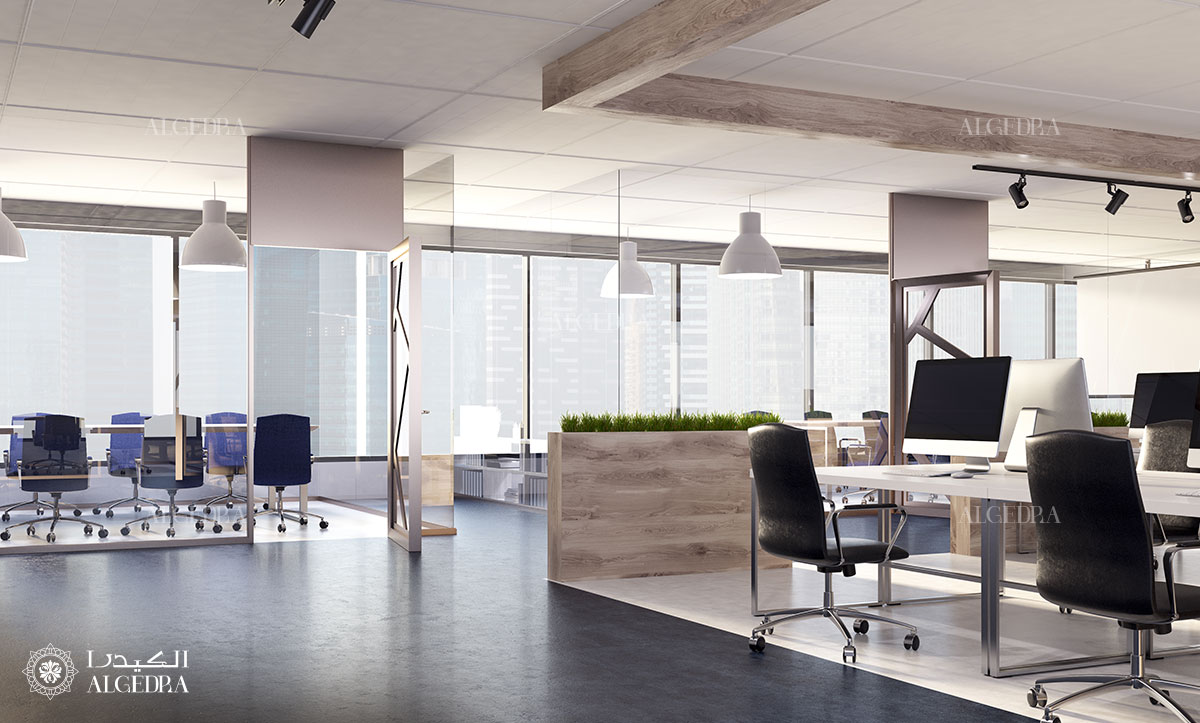 Layout organized according to type of work with spaces for collaboration. This type of office layout prioritizes efficiency of the teams by putting them together and departments next to each other enhancing productivity within departments collaborations.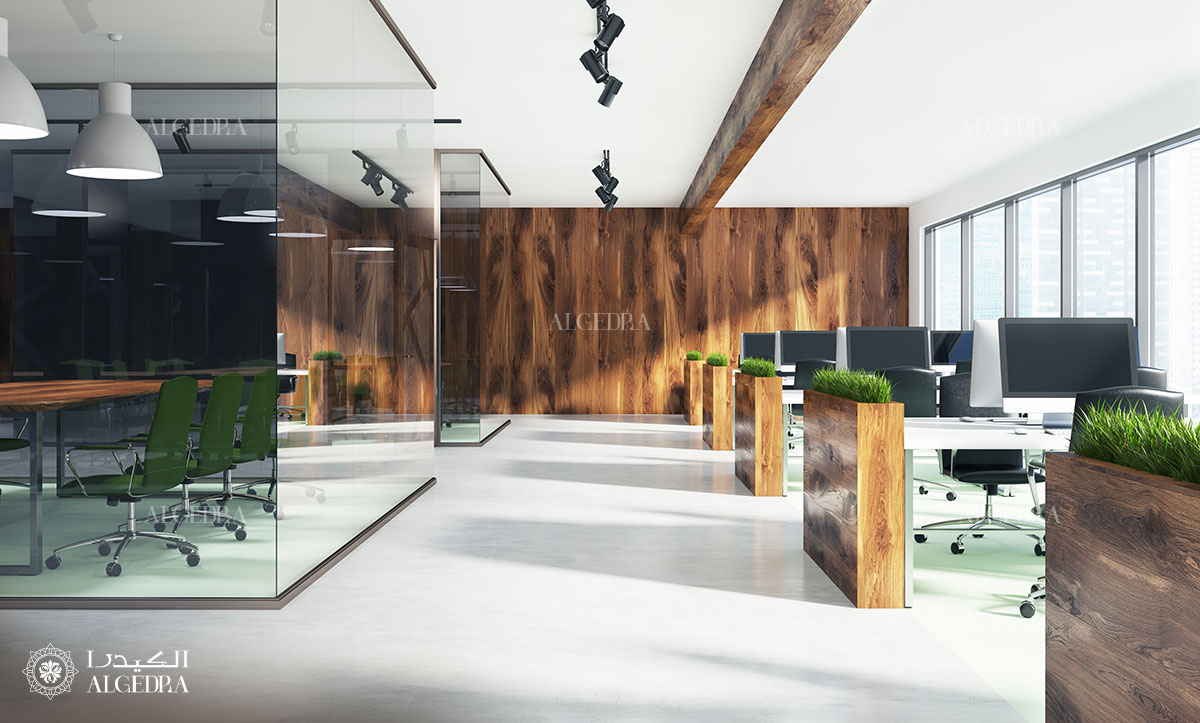 Hybrid type is probably best layout style for the modern office. Combining few types depending on company needs, gives a lot of flexibility within the company.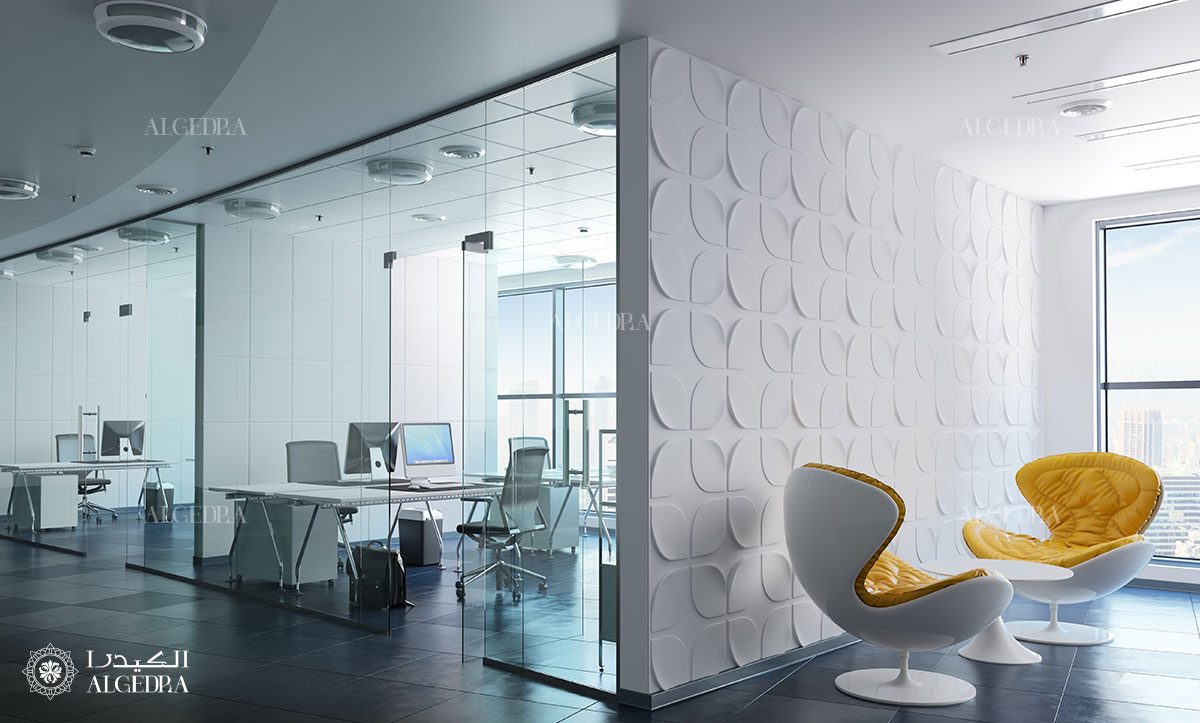 After setting priorities and objectives and choosing the preferred layout next step is to
3. Decide on the style
Office interior design style should be considered as a part of your company brand identity.
Good idea would be to start from the logo as an inspiration for the color scheme and communicate your company vision and mission to interior designer, so it would reflect in the office interior style.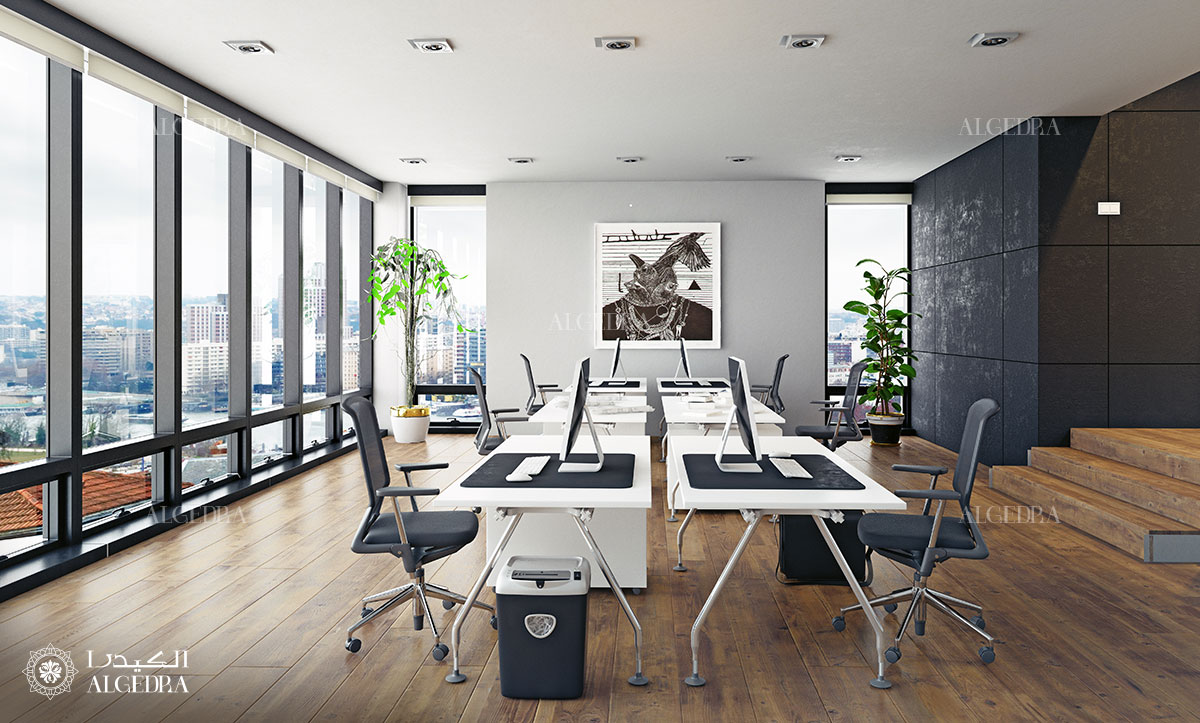 Most suitable styles of interior design for the office are modern, contemporary, Scandinavian and classic, which are not overcrowded with details, therefore not destructive and at the same time creating solid elegant look.
Things not to forget
Flexibility
Keep in mind flexibility. Business processes nowadays are very dynamic and may require to do adjustment withing the office layout when hiring new positions or restructuring the teams according to evolving business needs. Unique office furniture design or furniture transformer will come handy.
Storage space
This is important and often overlooked in open layout offices. Considering storage for documents as well as personal belongings of the employees to make working space environment more organized, and avoid the messy desks that destructs working processes.
Numerous examples of successful companies that started from humble workspaces and with expansion moved into standalone big offices designed according to their vision, where they were able to build microclimate and working environment oriented towards productivity correlating with wellbeing of employees and company culture.
Smartly implemented office interior design can help company achieve objectives by adding additional value to the brand and through functional processes.