Good restaurant interior design starts with a restaurant concept.
Food, service and ambiance are the main components that forms best restaurant where guest want to come back. Restaurant interior design is one of the pillar elements for the ambiance, service and even the food.
Service flow and service food is directly affected by restaurant interior design and its layout; therefore, it needs to be well though through.
As hospitality offering nowadays is very saturated creative approach is a must in order to stand out and attract your guest for them to come and experience your restaurant offering.
Interior design restaurant project begins with identifying the type of the restaurant, which will define project budget.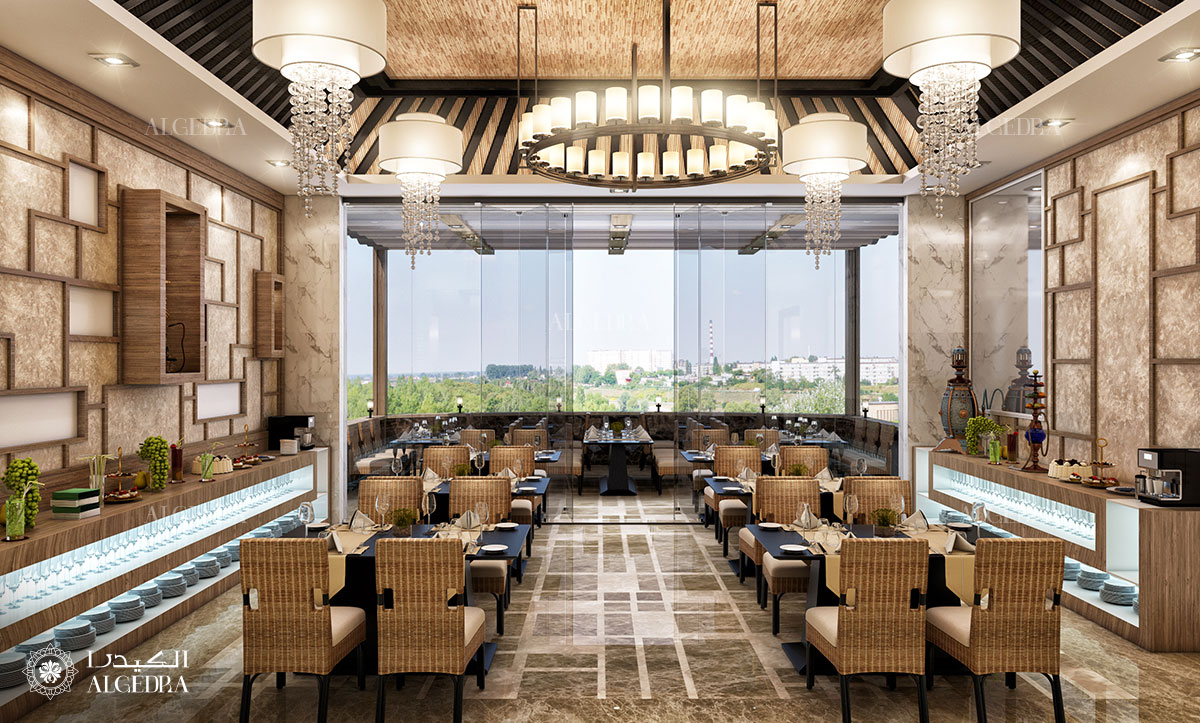 Casual restaurant
Informal laidback ambiance with simple decorations.
Most common styles for casual restaurants:
Industrial interior design- very trendy because of easy and cost-effective implementation and can be applicable to lot of cuisine concepts.
Minimalism interior - Asian and fusion restaurants with minimalistic décor details.
Bohemian style interior- great choice for creating ambiance in healthy food style restaurant.
Shabby chic style- is suitable for small French bistro or Italian brasserie type restaurants.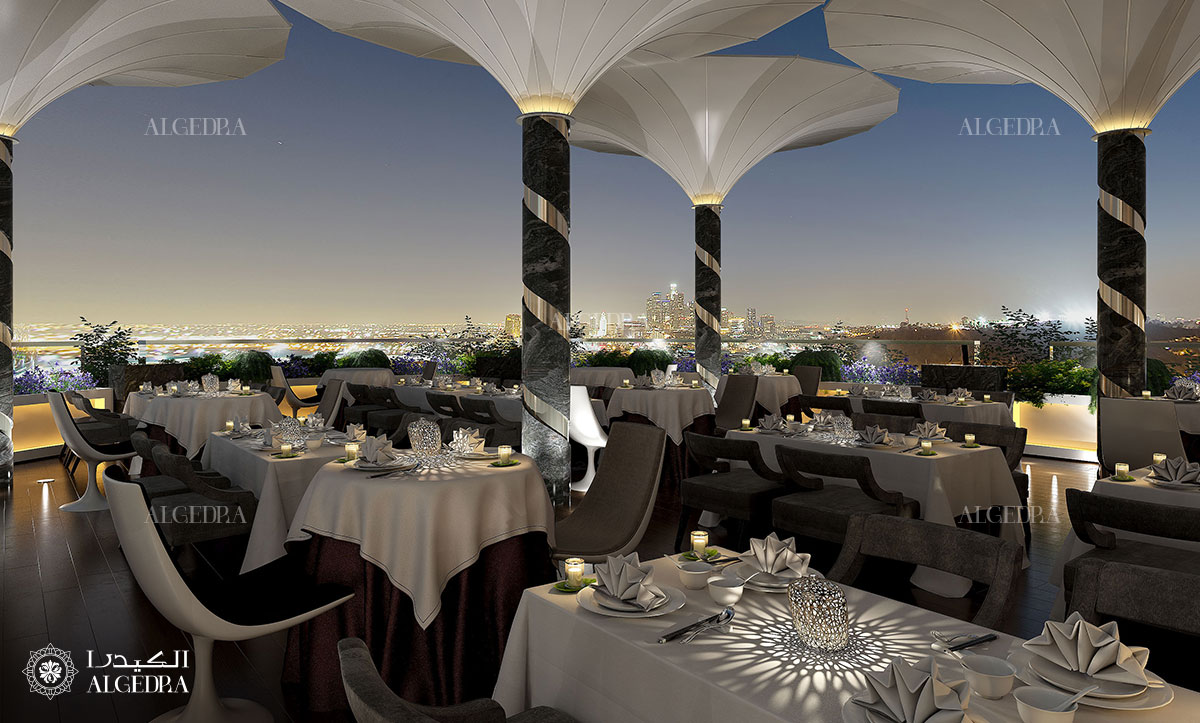 Fine dining restaurant
Glamorous with elegant interior décor details and all service elements accordingly.
In luxury restaurant attention goes to every detail of interior where every item plays a role in shaping restaurants concept identity.
Classic style interior design is the one we admire in most of the best restaurants in the world.
Modern style restaurant interior design - elegant, simple but sophisticated at the same time.
Contemporary style- as it has no strict restrictions gives opportunity to create futuristic design interior and come up that will make guest talk about
Art Deco – is a great alternative for those who cannot choose between classic and contemporary. Its extravagant, glamorous and cozy at the same time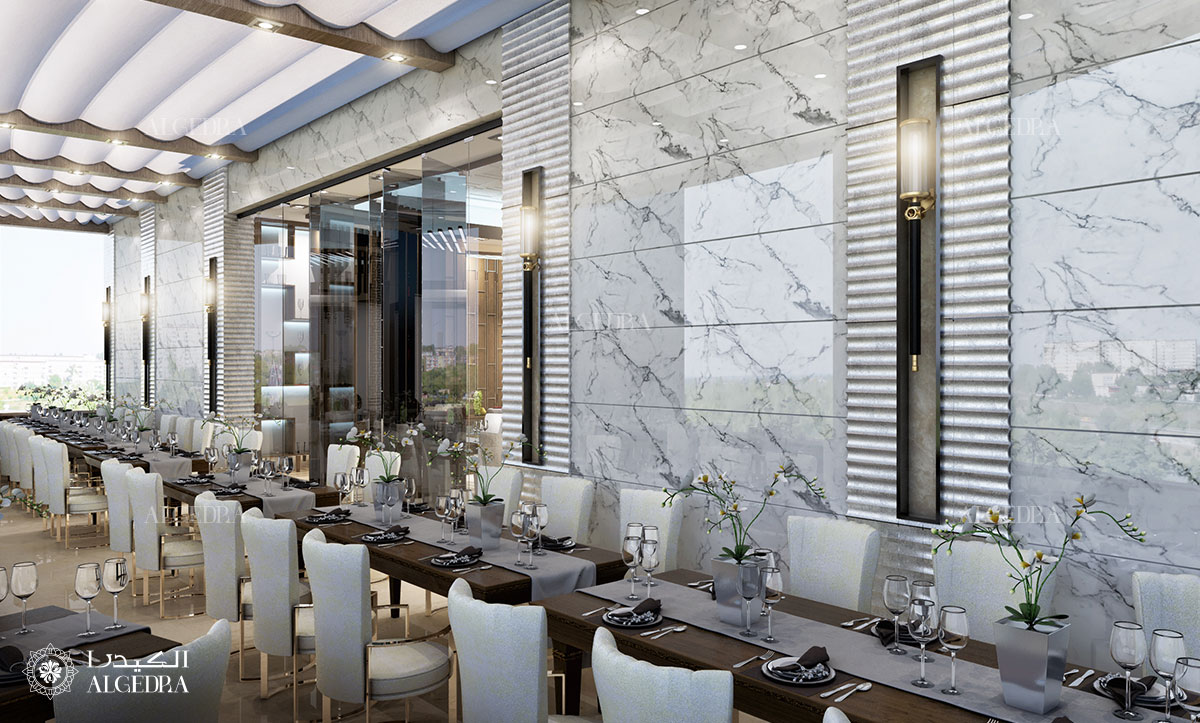 Ethnic restaurant
Such type of restaurant interior design has traditional elements of décor specific to the country and authentic cuisine.
Some most distinctive ethnic Arabic, African, Chinese, Indian and Greek restaurant.
Most creative restaurant concepts achieve combination of styles and traditional elements representing cuisine.
Important elements of restaurant interior design
As we all know first impression is very important, and restaurant entrance design is what gives it. Not only its exterior can attract attention, but also can make guest decide if they want to come inside.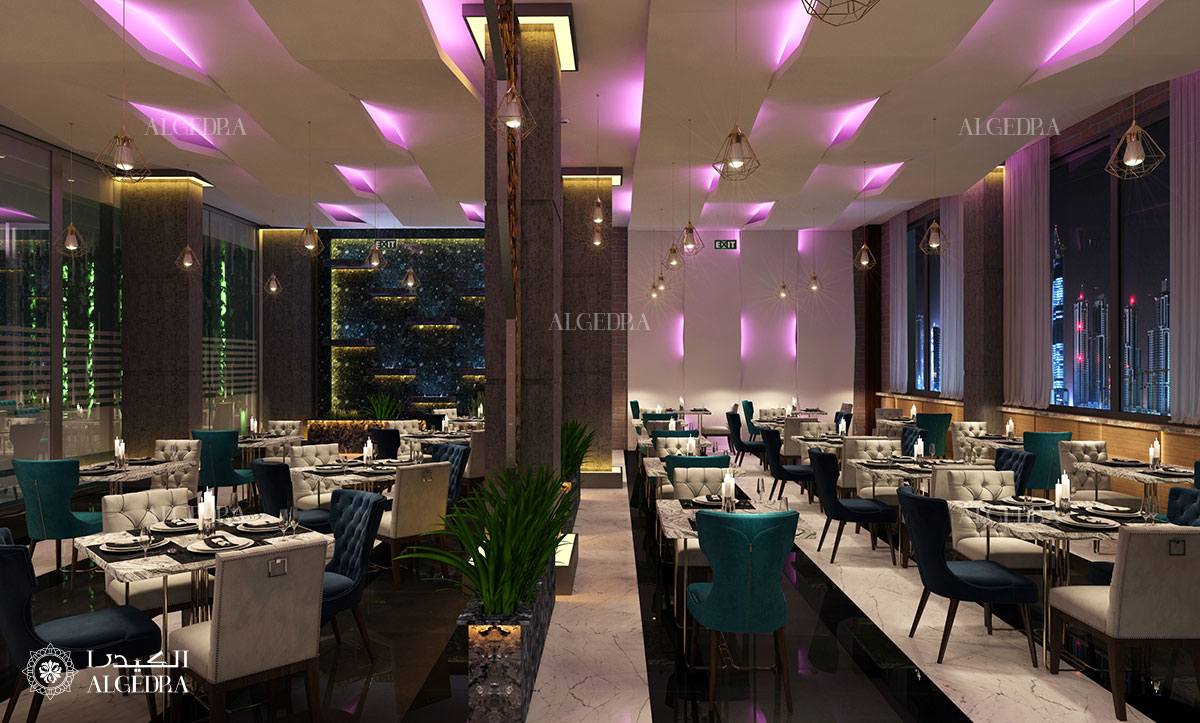 Reception is important part of the restaurant where guests are met and greeted before they proceed to the dining hall. In a busy restaurant it is a place where guest might wait until sited, so including some original décor details or art pieces is a great idea to keep guest attention while waiting.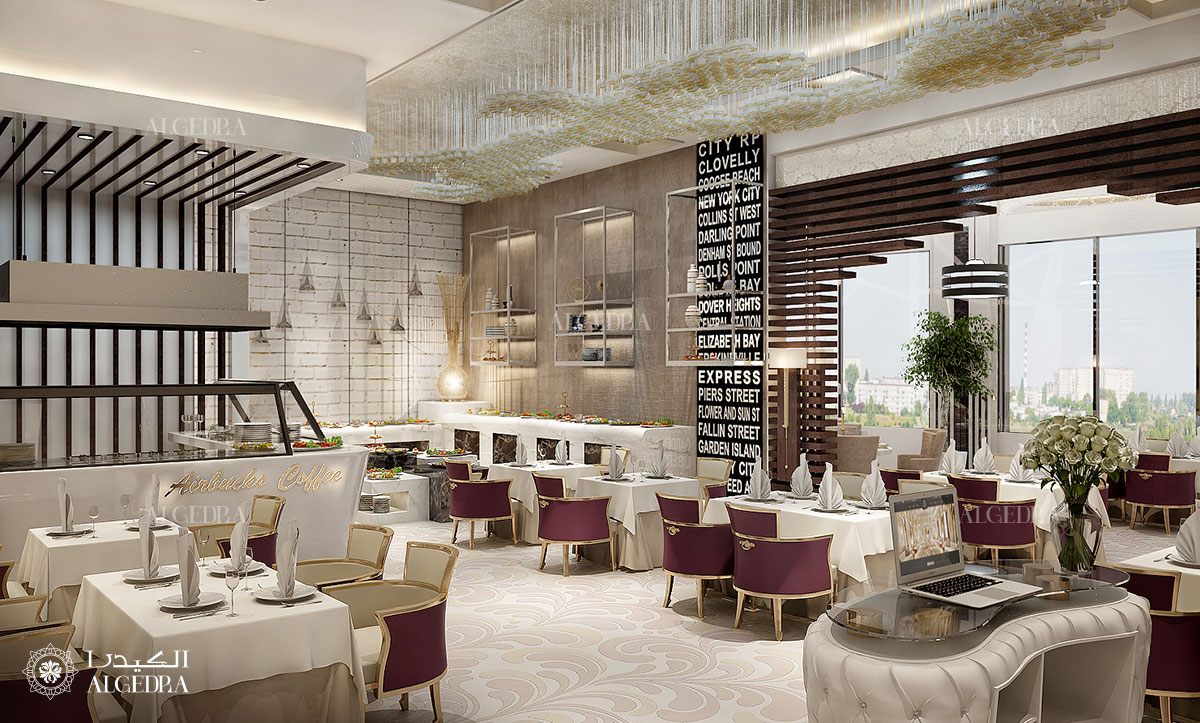 Restaurant main dining hall
It's the place where guest must enjoy and feel comfortable in addition to privacy. That is why the layout and furniture choice is very important. Tables and chairs of the restaurant must be comfortable and suitable for the movement of the guests and the restaurant workers for seamless service.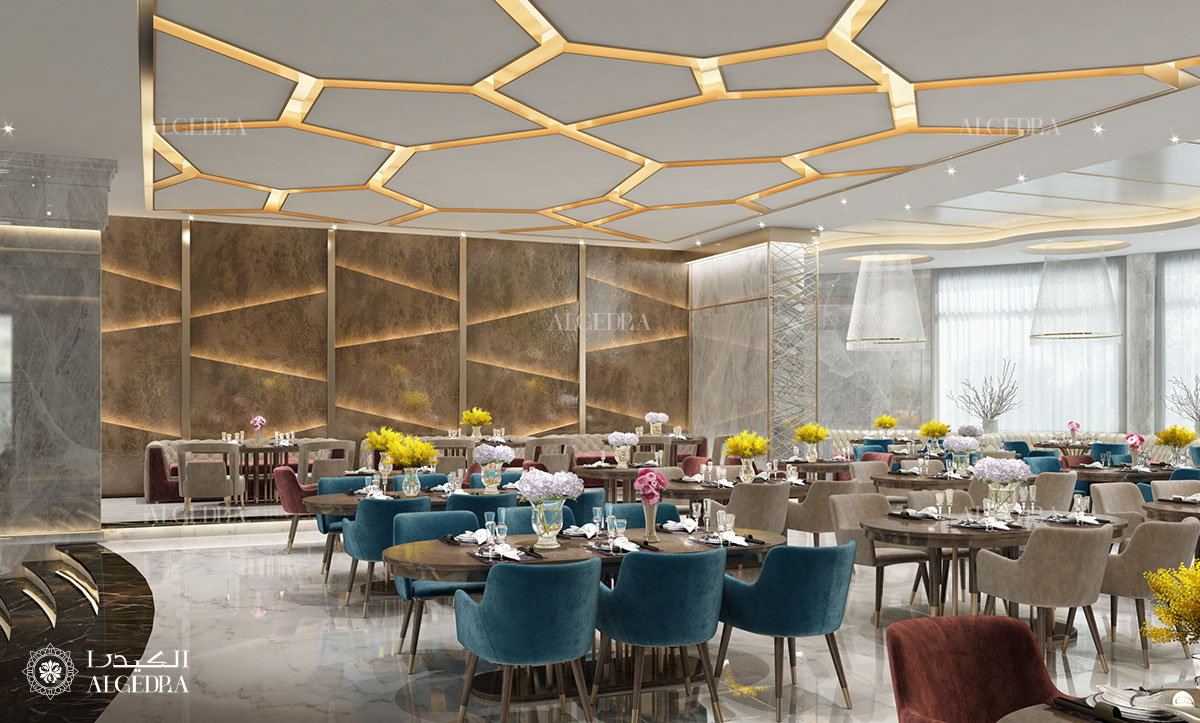 There are several types of restaurant seats, some of which require high metal chairs, as "coffee shops" and fast-food restaurants and bars, some prefer the comfortable upholstered seats or large leather chairs and sofas with fixed or dynamic ones to fit any change in the order of the place and accommodate any group larger than the number decreed on each table, as in the social formal restaurants. Fine dining restaurant furniture is more sophisticated and elegant, custom made, with noble upholstery creating feel of luxury.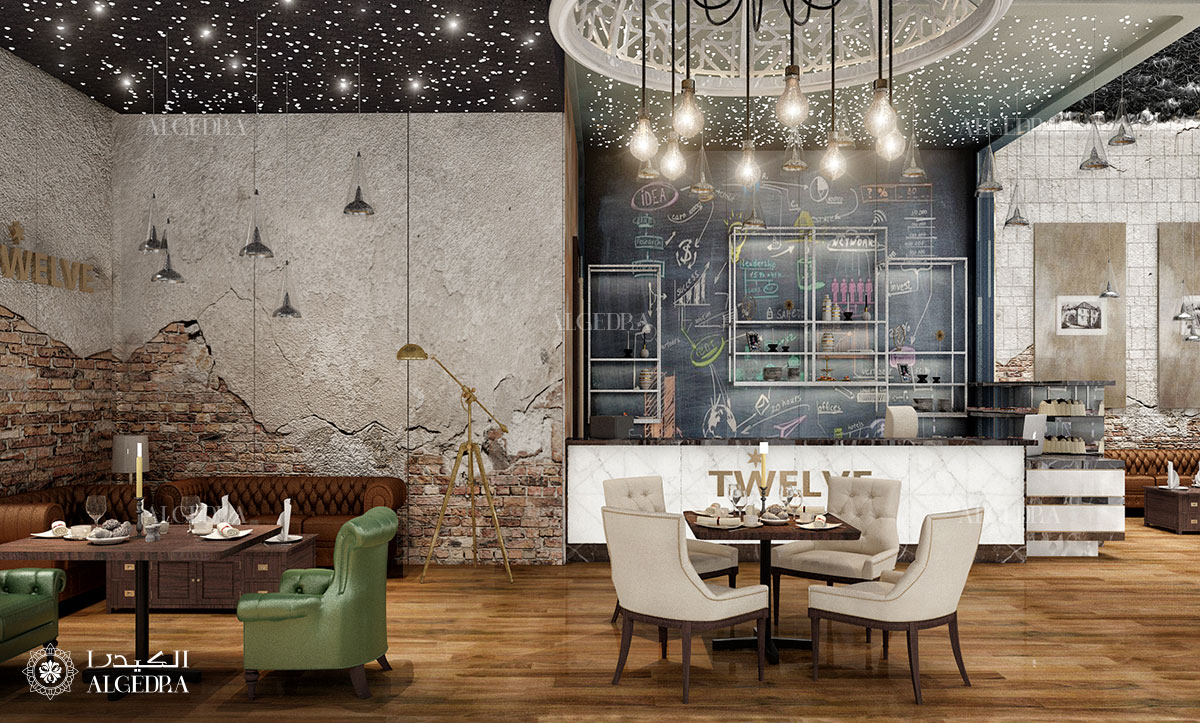 Lighting patterns also vary according to the lounges. Some need dim lighting and candles on the tables while others prefer medium lighting. It is also determined according to the time the food is served in (between lunch and dinner time).
The only common thing about lighting is that there is the addition of a powerful lighting in order to show the interior decoration, often on counters and buffets and sometimes for restaurants that offer open tables.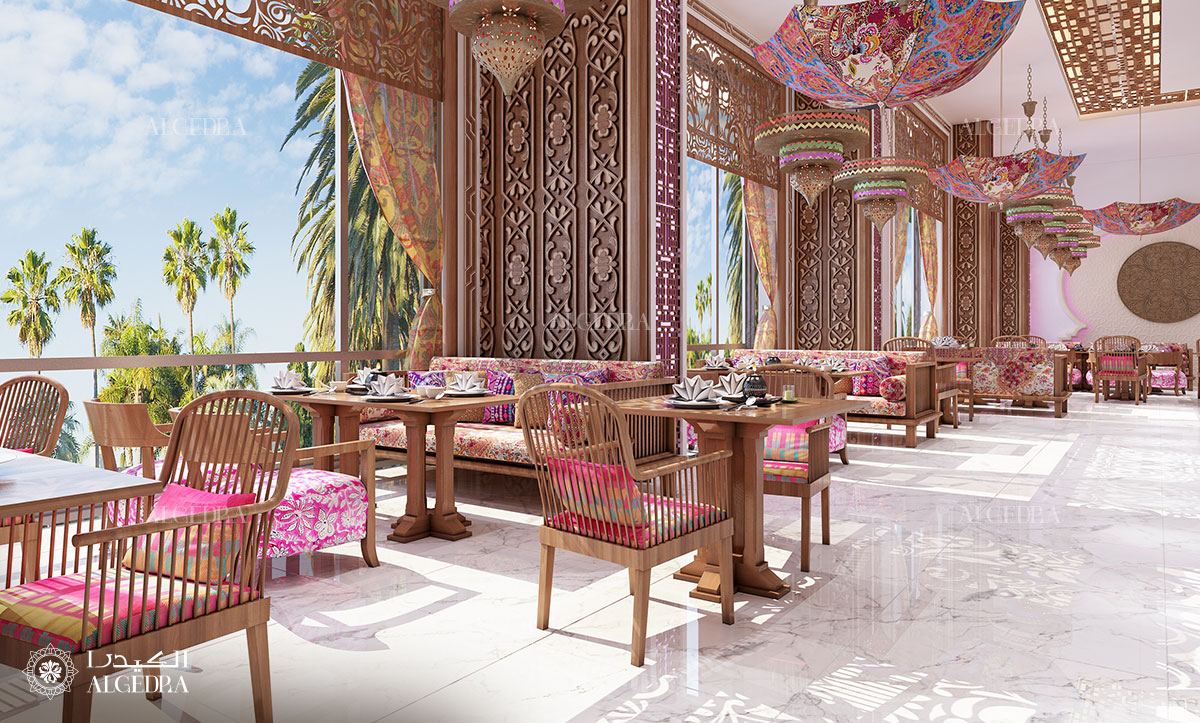 Opening new restaurant is a venture and investment that gives financial return and emotional fulfillment if concept is successful.
Design plays vital role as cozy restaurant interior shapes experience into memorable moments and makes guest want to come back.