Hollywood glam is also referred to as the Hollywood Regency. It is a design style that is luxurious, over-the-top, and opulent, and is known by its users as a "perfect dramatic style". It incorporates some aspects of Victorian design, Art Deco and mid-century modern, including plush, velvet furnishings, tufting, and antiques. The color palettes are particularly dark, with shade of reds and turquoise tones predominating.
This style dates back to the Golden Age of Hollywood, 1930s, so it is not possible to relinquish referencing Old Hollywood. The lines are clean yet balance is achieved between beautiful and functional with the embellishments of decorative details.
Experience flamboyance, glamor and modernity altogether, the Hollywood glam style is an amazing interior design application for you. Are you ready to feel like a Hollywood star and bring the Hollywood breeze to your home?
Here you will find everything about Hollywood Glam style. Algedra interior designers in Turkey, share useful tips to enhance the look of your home decor.
Fundamentals of Hollywood Glam style decor;
Glam is a key for Hollywood style to bring aesthetic spark and perfect harmony. Modern Hollywood glam doesn't focus on a single era, borrowing inspiration from different styles and ages; elements of neoclassical, art deco and mid-century styles etc. Bold design, metallic finishes, layers and rich textures are what make this style unique and remarkable.
It is clean and clutter-free
Focusing on heavy touches for lighting and lines
Use of furs, crystals, mirrors, metallics and bright colour palettes help to catch the light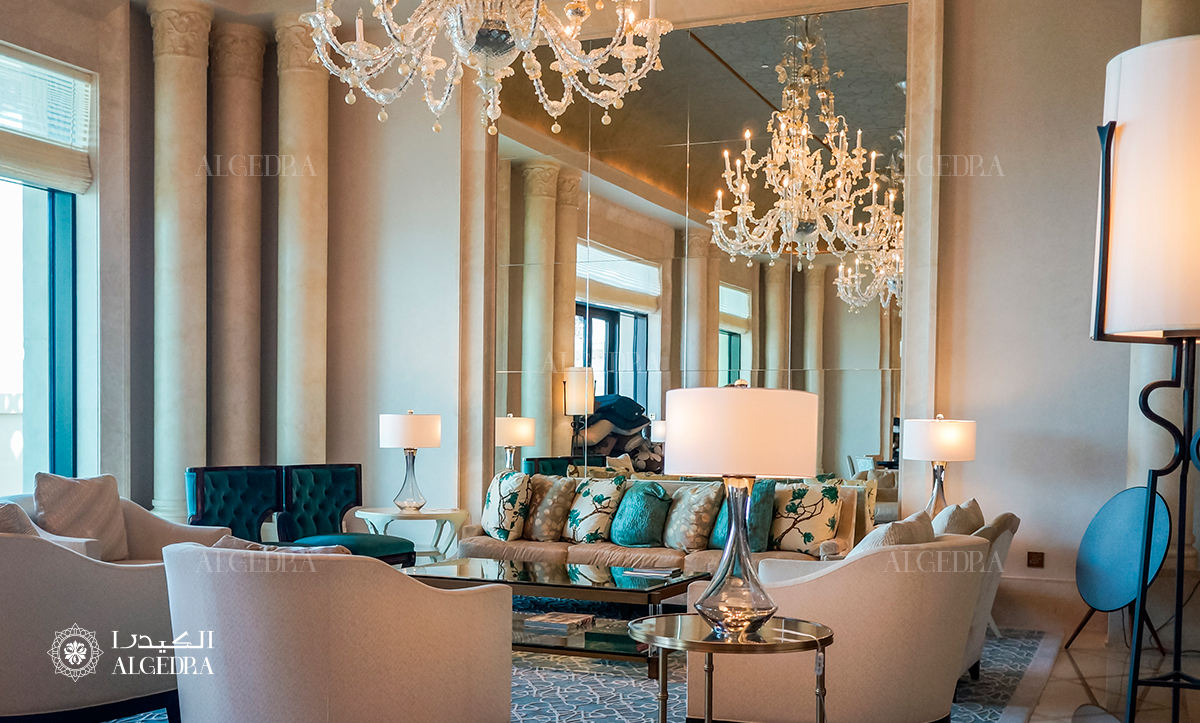 Colour Palette
Hollywood glam style hasn't any definitive colour palette. Most of the time simple and neutral hues prevail for interior decoration. Interior designers focus on one or two complementary colours and let the textures do shaping rooms.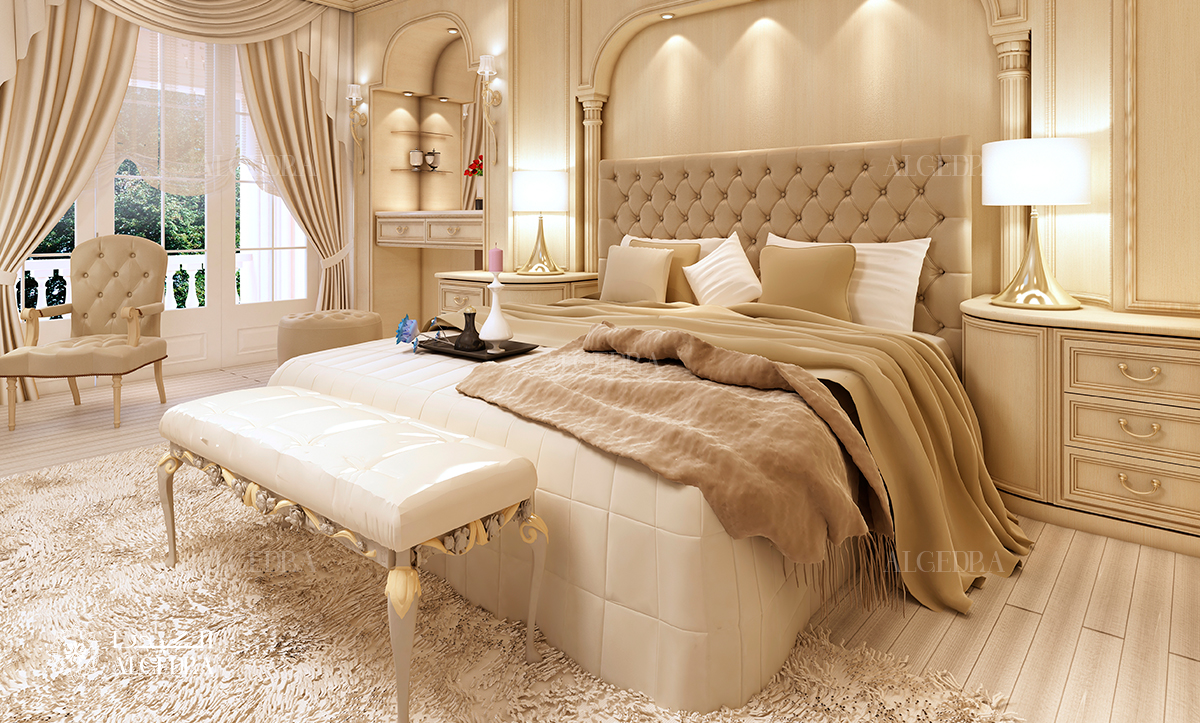 Pinks, gray, white and black, navy and even jewel tones are popular choices for Hollywood style home decor. Bold jewels (emerald, purple, teal and yellow), neutral hues (washed brown, gray, black and white) and soft pastels (washed lavender, green, dove gray and pale pink) are some colours to pop-up the look.
Silver, platinum and light metallic layers
Matte and glossy silver or gray tones for your home to elevate Hollywood luxury promote dignity and grace. Mirrors and chrome are two great ways to unify the look.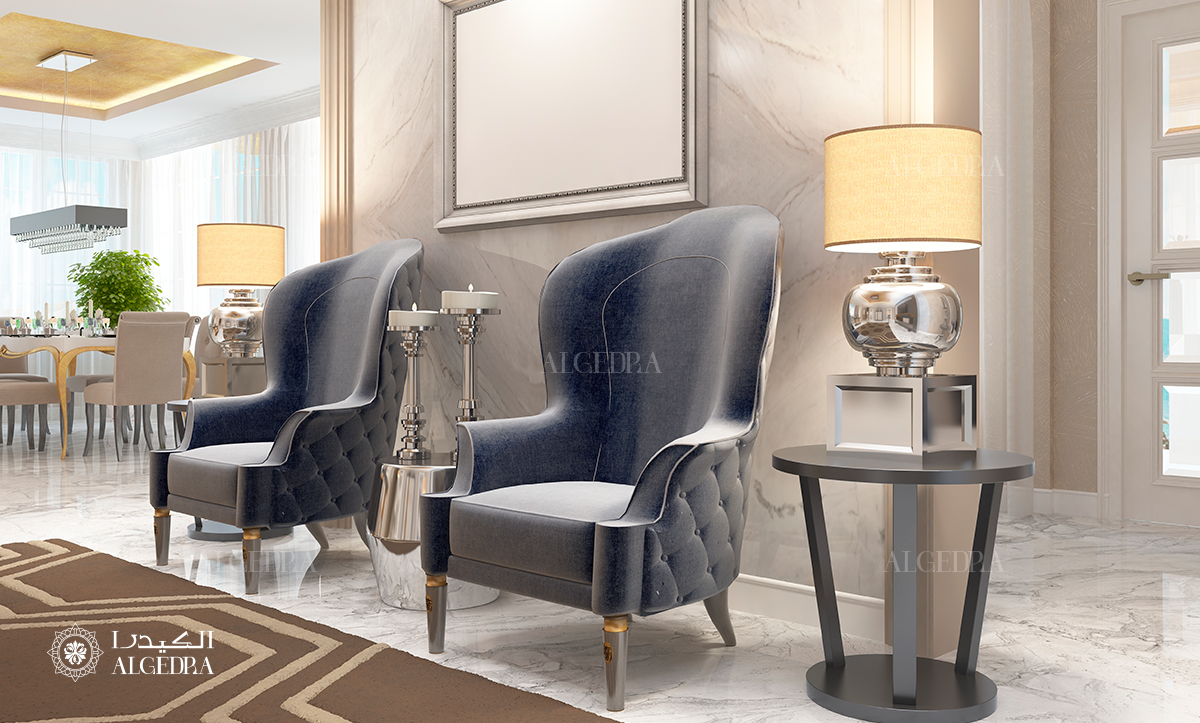 Add some fur
Faux fur pillows, rugs or throws add charm to any room, especially in shades of gray, platinum or pewter.
Furniture
Glam style furnishing is not a casual decoration item that is adding any ordinary feel. It highlights per room with a mix of classic style furniture. Classic large pieces of furniture stand out with luxurious accents.
There are no time references to tie to glam style while decorating your home interior. Add mid-century inspired designs pieces for bringing a retro-glam look, or use some traditional furniture to catch a regal look.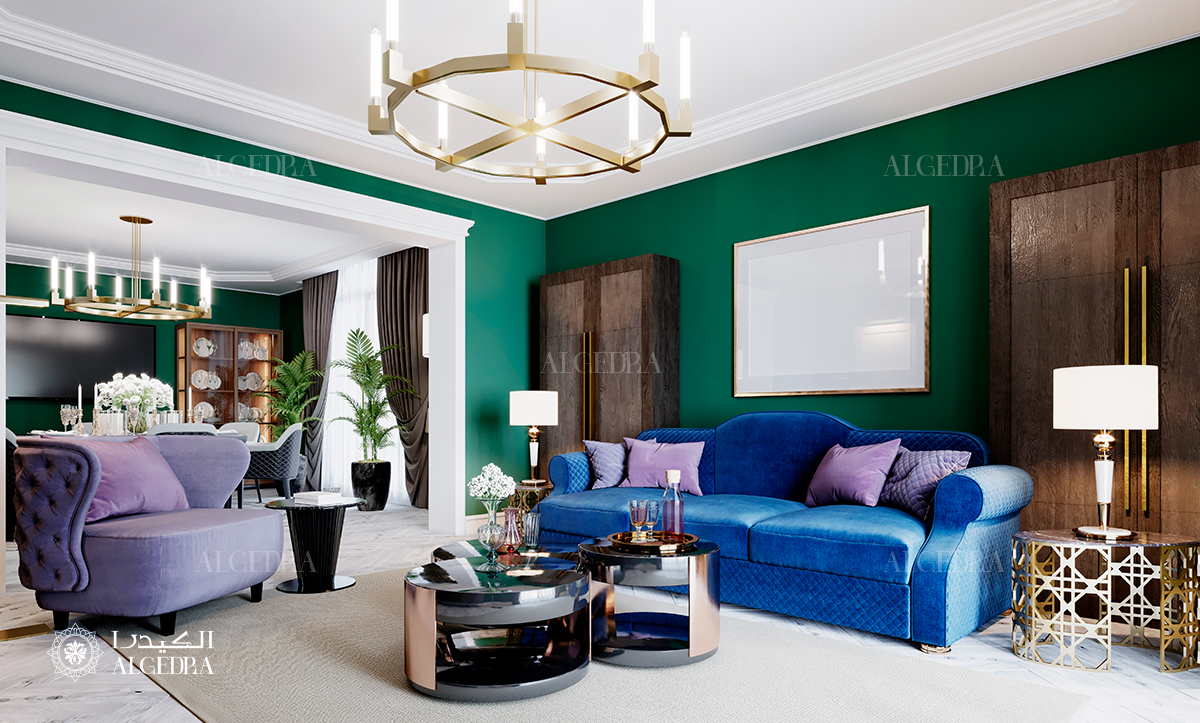 Just keep in mind that the basics of Hollywood Glam style is clean lines, clutter-free atmosphere and surfaces, high-shine finishes and accents. Fabrics and textiles are prior for refinement and lushness.
Curvy and round old Hollywood glam decor is essential
The old Hollywood vibe takes cues from the Art Deco style. Decorate your interior with curved furniture or a round mirror to catch reflection of light or antique style tables to get the look.
Decor
Decorative pieces are complementary elements for Glam Style. The items are stylish and elegant to create high contrast in the room with large mirrors, sunbeams, art prints and large pieces of wall art. Balance extravagant furniture with simple items.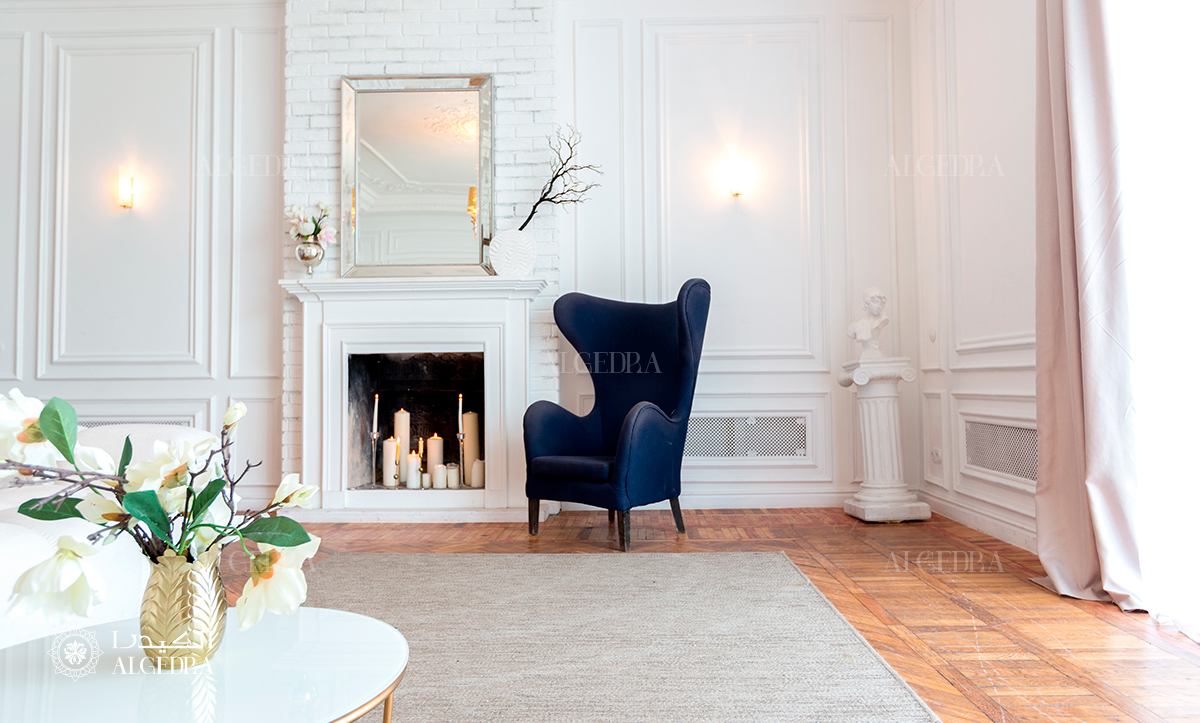 Beyond decorative accessories like fresh flowers, vases, and artwork, wallpaper is likely to make an impact. Wallpaper can dress up an accent wall or create a luxurious room when used anywhere. Put together decor pieces to create a stylish story or spread them throughout your home for a pop of luxury wherever you look.
Leverage animal motifs and plush
Hollywood decoration style is a style that brings magnificence, luxury and wealth to spaces. So, you need to choose pieces that are flashy and high in appeal. In a Hollywood Glam style home, where we can see traces of the Medieval Baroque breeze, animal motifs, furs and plushies are often used, which are indicators of wealth. Using plush rugs or carpets in your living room will be the biggest step to support your home decor.
Pattern and texture required
Repetitive patterns, tufting, and quilting are all important elements of the look of old Hollywood glamor decor.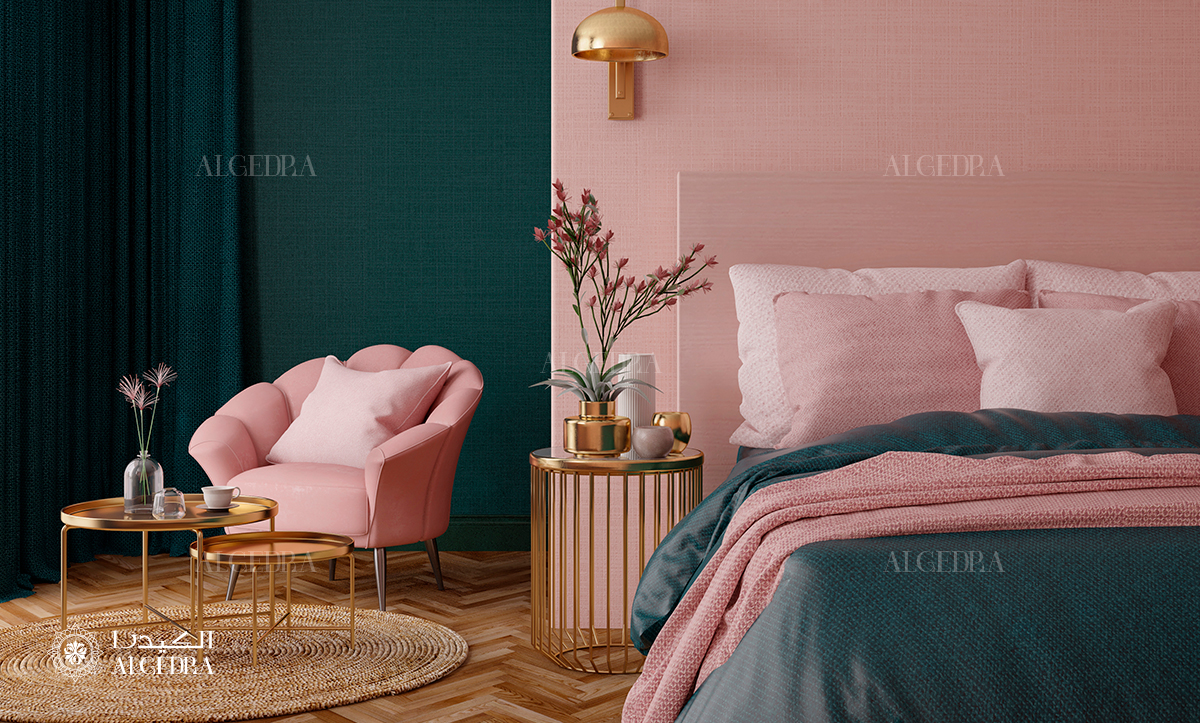 One of the details that are important for decoration tips in Hollywood Glam style but seem small is the use of texture of the fabrics. Generally, you can choose sofa and chair fabrics from rich materials such as silk, velvet or leather. If leather is used as a material on the sofa, red can be placed as a supporting color in the use of pillows. You can make a beautiful reference to the Victorian era in your spaces designed with the Glam style.
Big chandeliers and lighting accessories
A large chandelier with lots of bling is the perfect way to enter a Hollywood Regency space.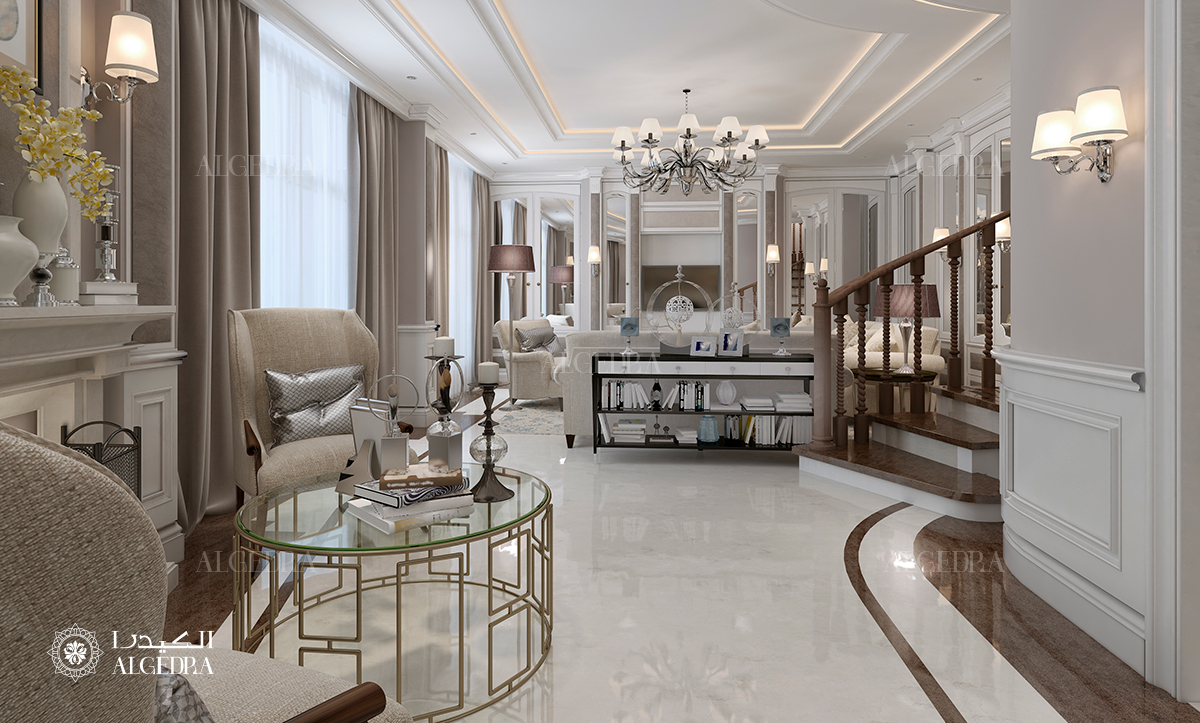 Hollywood Glam is a design style dominated by dark colors and golden touches.Therefore, home decoration may seem a bit gloomy and heavy. You can use large lighting to eliminate the heavy image. Large chandeliers placed in the middle of the space adorned with crystal stones will be your biggest savior.
Layer of velvet, suede, faux fur, silk and leather
A glamorous Hollywood Regency style home should look and feel like a million bucks. Velvets, silks and suites are a quick way to achieve its effect.
Add clear glass and acrylic pieces
The clear effect not only adds glamor and shine, it also expands the look of a room.
Table and mirrors
Add a mirrored side table or some mirrored candle holders to "enchant" your room.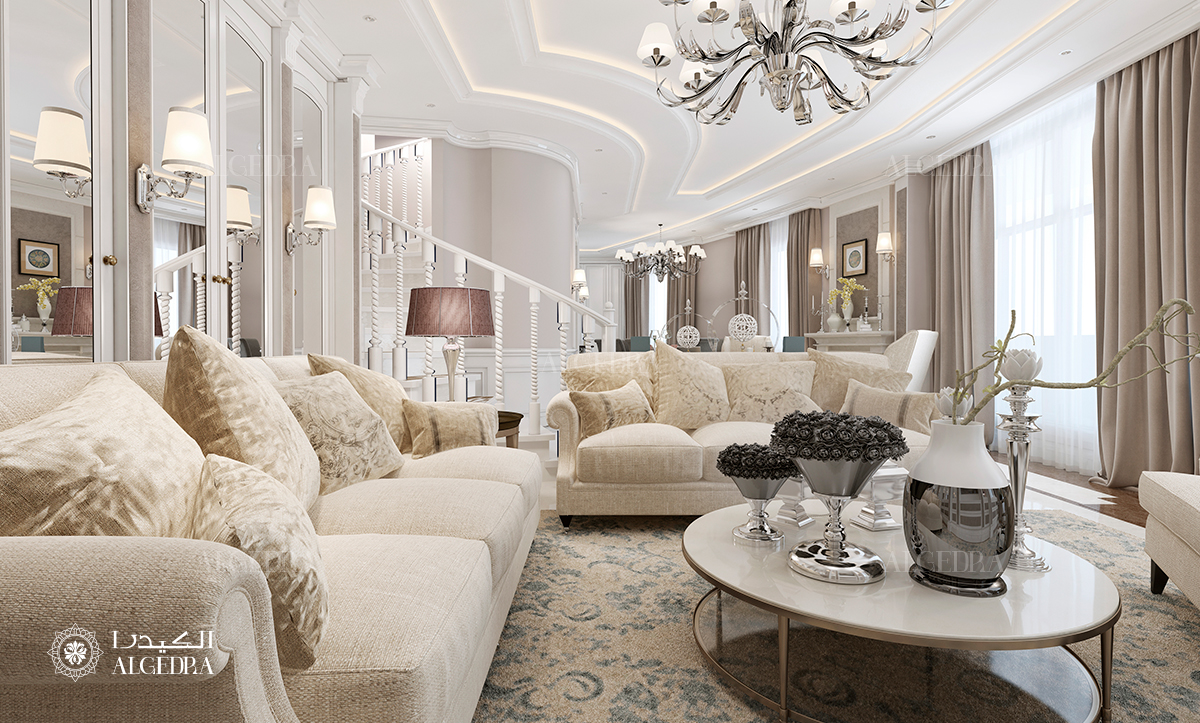 Paintings and large mirrors are the most indispensable elements for the Hollywood Glam style. You can use ornate mirrors or paintings with glossy black or gold leaf frames. Choosing painting colors that will contrast with your wall color will add a brand new movement to your space. Ornate mirrors are very important for depth in space. You can end the cramped look of your thick and ostentatious carved furniture with the use of mirrors.
The Hollywood Glam Style House
From bedroom interior to the entryway, a home decorated with Hollywood Glam style gives a feel of, which also looks like a movie set.
Glittering hints brighten the room, lavish fabrics and textures add interest, and fresh flowers and decorative accents make it personal. Glam elements can easily be mixed with other styles to create a look that still captures the magic of sparkle and shine.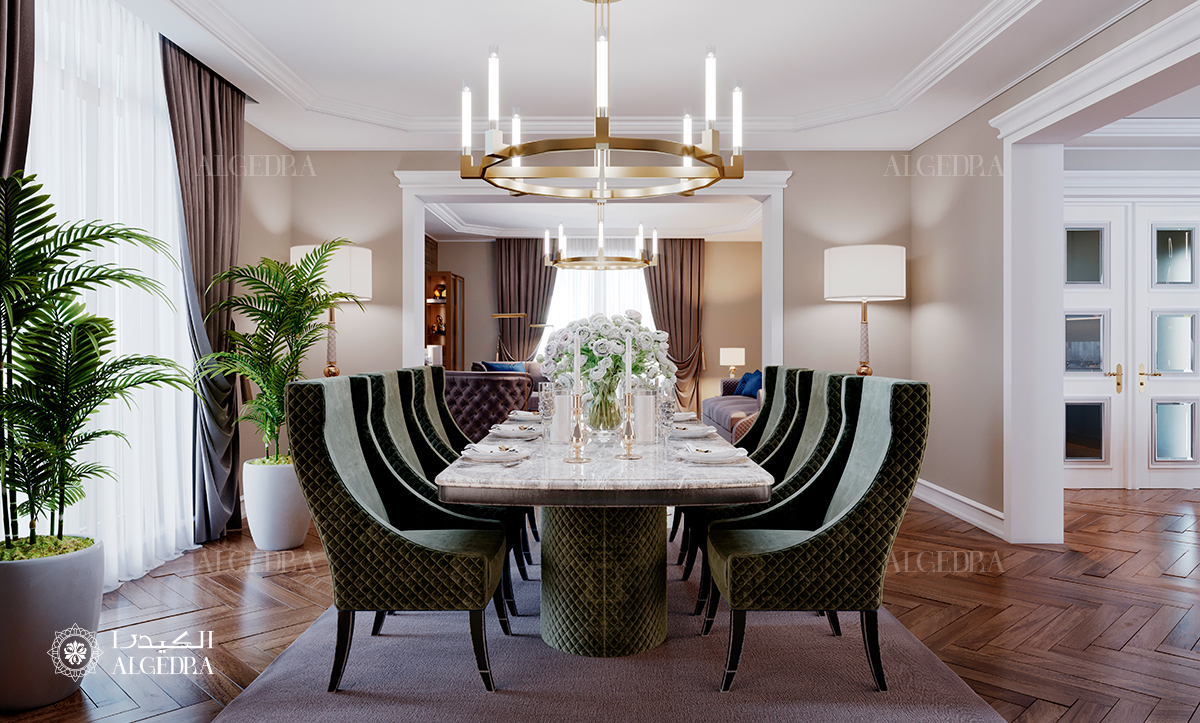 Whether you want to design your home with full Hollywood glam or retro glam referencing the sparkling ambiance of Hollywood, this style can transform your home into an inviting, luxurious space. This style goes with a classic look and enhances interior design with lots of ornamental details.
If Hollywood glam style has piqued your interest, let's try to see how it would look in your home. When you consider starting a new project, our expert interior designers in Turkey and Dubai will work with you to create a beautiful and breathtaking glam style design for your home.
For more visit our interior design gallery, and contact us.