Zenshūyo or 'Zen Style' is a Japanese design style that originated from a Japanese Buddhist architectural style and is named after the Zen sect of Buddhism. Zen is derived from the Chinese Song Dynasty Architecture and was brought to Japan somewhere around the 12th century.
With Zen interior design, the focus is to bring balance, tranquility, harmony to your home while adapting a simple and minimalistic approach. The idea behind the Zen style is to create your home a place where you can meditate, relax, have peace in this fast-paced, noisy world.
Zen refers to peace, the state of tranquility and meditation a home should provide. Some say that Zen has something related to Buddhist spiritualism. As Zen-inspired interior design is in vogue worldwide, Algedra interior design, the best interior design company in the Turkey, has got the essence of this inspiration and has delivered some great Zen-inspired projects.
Balance
Getting the balance right is very critical to avail the full tranquility and peace a Zen style interior design offers, it needs great effort and consciousness to determine what works for you personally to inspire inner peace and a sense of balance.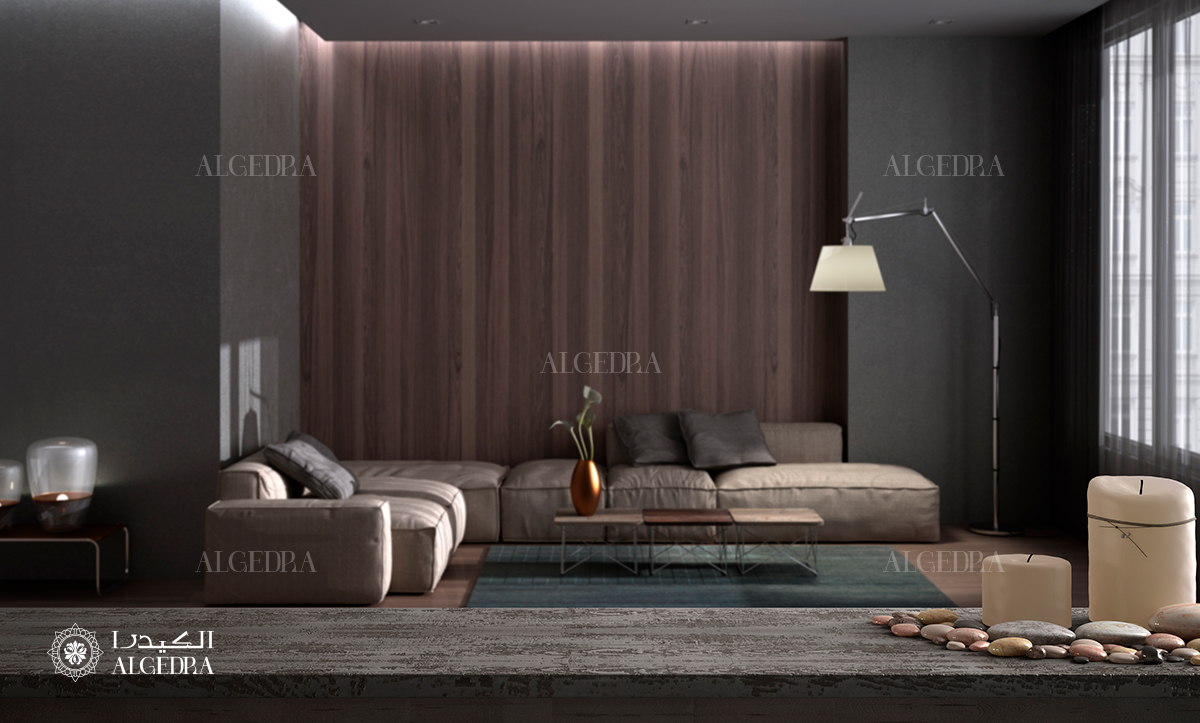 Open Spaces
Each room should have open spaces, nothing disordered with clean lines. Meaning all the obstacles should be removed to set the energy free. Of course, all the walls can't be teared down, but think of it as clear water flow; unrestricted, flowing from one room to the other.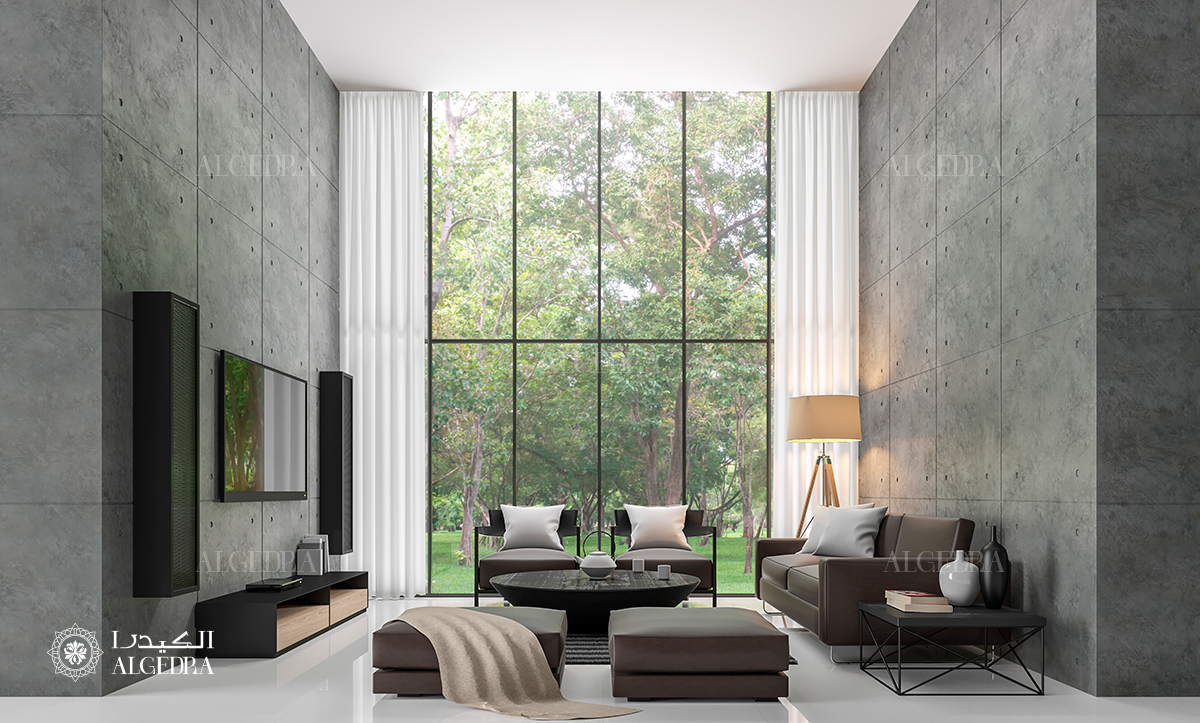 Colors
Zen style enlightens through natural light. Relying on natural light and artificial lights that mimics daylight will create ambiance rather than iillumination only. Colors are very important, so harsh and dark lightening should be avoided, low-impact colors that have shades like grey, brown, and white should be used so that they provide comfort and mix with natural green elements in the house.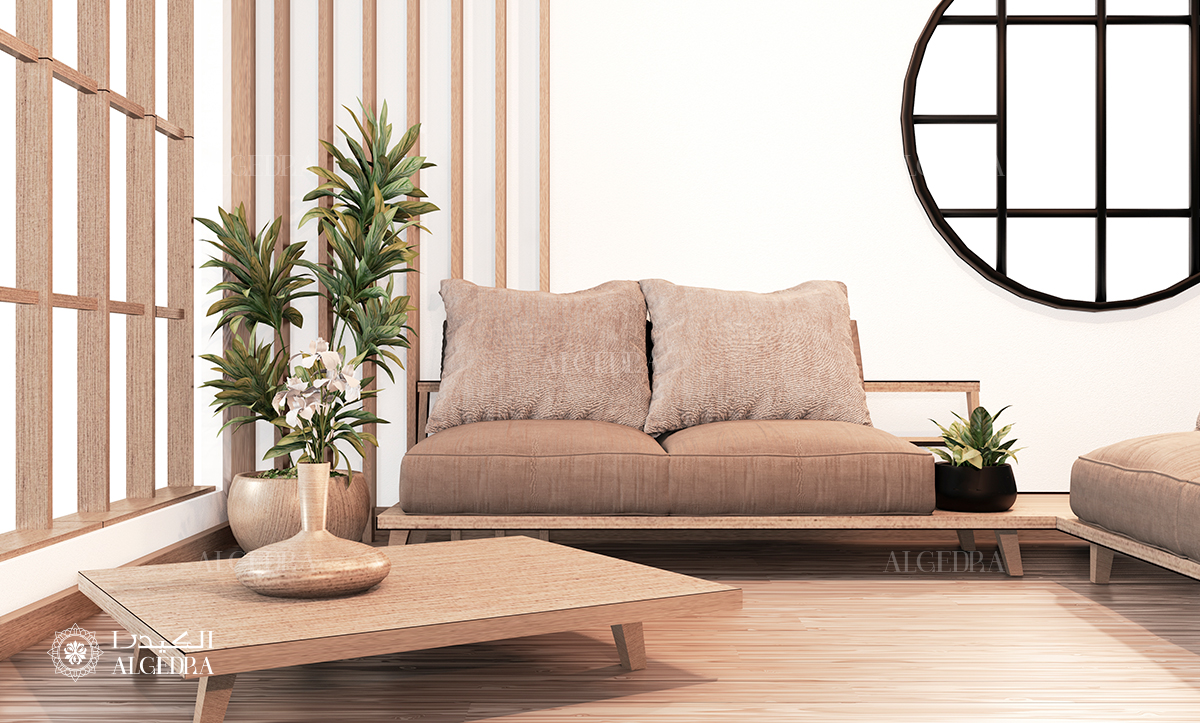 Inviting nature
Inviting nature into your home is essential for Zen, you can use wooden furniture for tables, chairs, doors, and even floors. Use of flintstones, rocks, and small plants provide oxygen, fresh air and create calmness.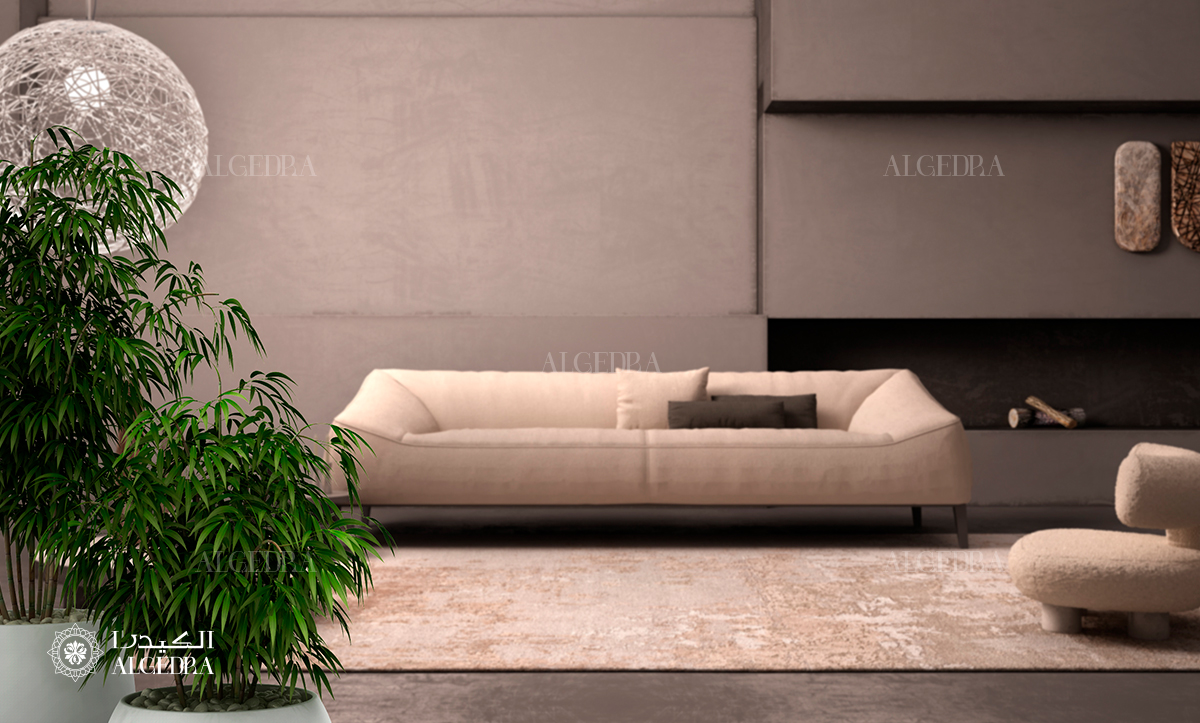 Harmony
Exuding harmony is a must in interior design. Zen style reflects harmony and relaxation through minimalist approach, be it in kitchens, bathrooms, rooms, courtyards and gardens. As many ages passed, Zen quality décor is still traditionally harmonious and catchy, but nowadays we see it with some modernity. Imagine the floor cushions along with the tea tables and sofas put above a natural fabric mat. Walls with multi shelves have some ornaments and candles, medium classic portraits, bamboo plants, roofs with soft and gentle lights.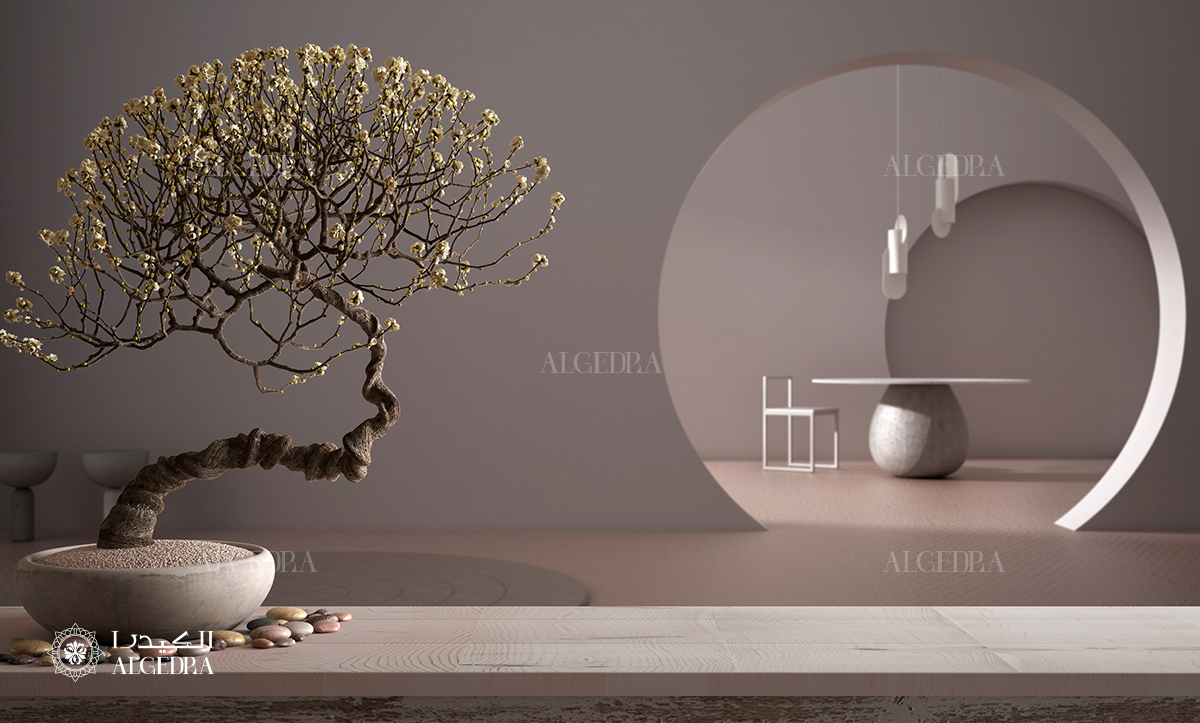 Moreover, the feeling of being free with the nature and extensive gardens around you; greenery takes control of your site and keeps you in meditation. The nature around the house with the decoration inside has a well-arranged symphony, this is similar to Algedra home décor where we can see more epochal styles with houses and gardens.
Now, after the above explanation of Zen style, we can imagine and feel how it would be to live inside a Zen-inspired world; from the decoration and fragrance of the wooden furniture to the stunning luminous colors embracing nature. It is not just a style, it is a PHILOSOPHY!