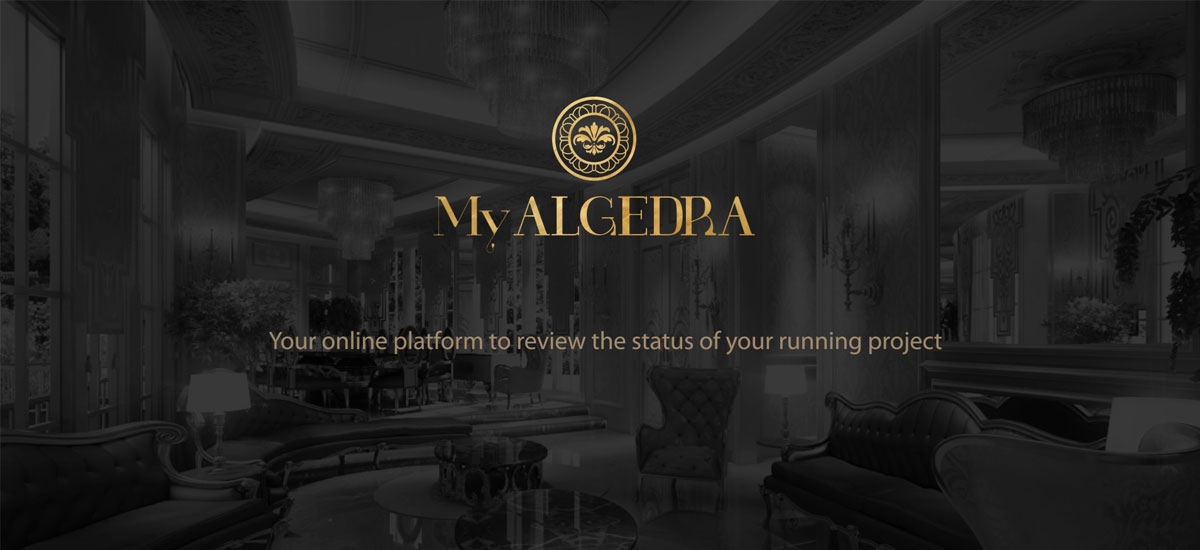 ALGEDRA Interior Design Engineering Services has always been trying to bring the best and till now we are successful. Our aim is to make our precious clients happy and satisfied and the projects that they dream for are always important to us. In order to make the whole job transparent, we've launched an online portal "MY ALGEDRA" for our clients where they can directly login into their accounts and see their project's timeline and process.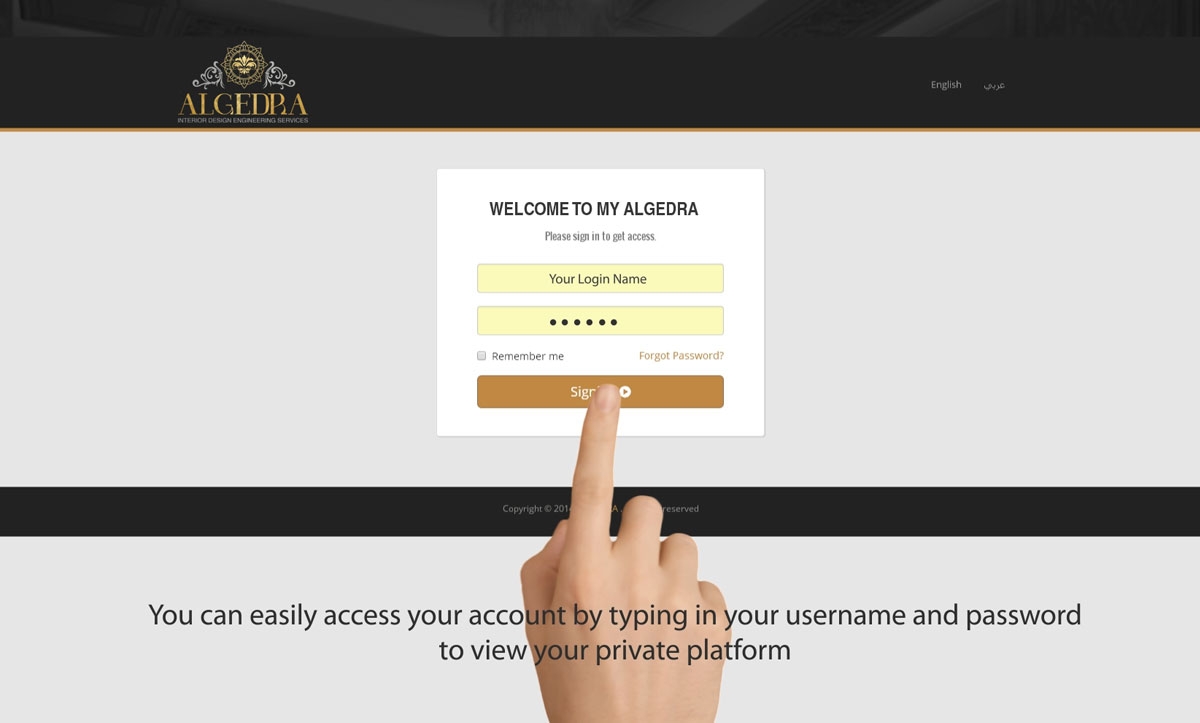 Simply visit www.myalgedra.com, enter your login details given by ALGEDRA, and you'll be able to review your projects status. To check your project, go to my projects and you can review all the details such as name, scope, expected dates,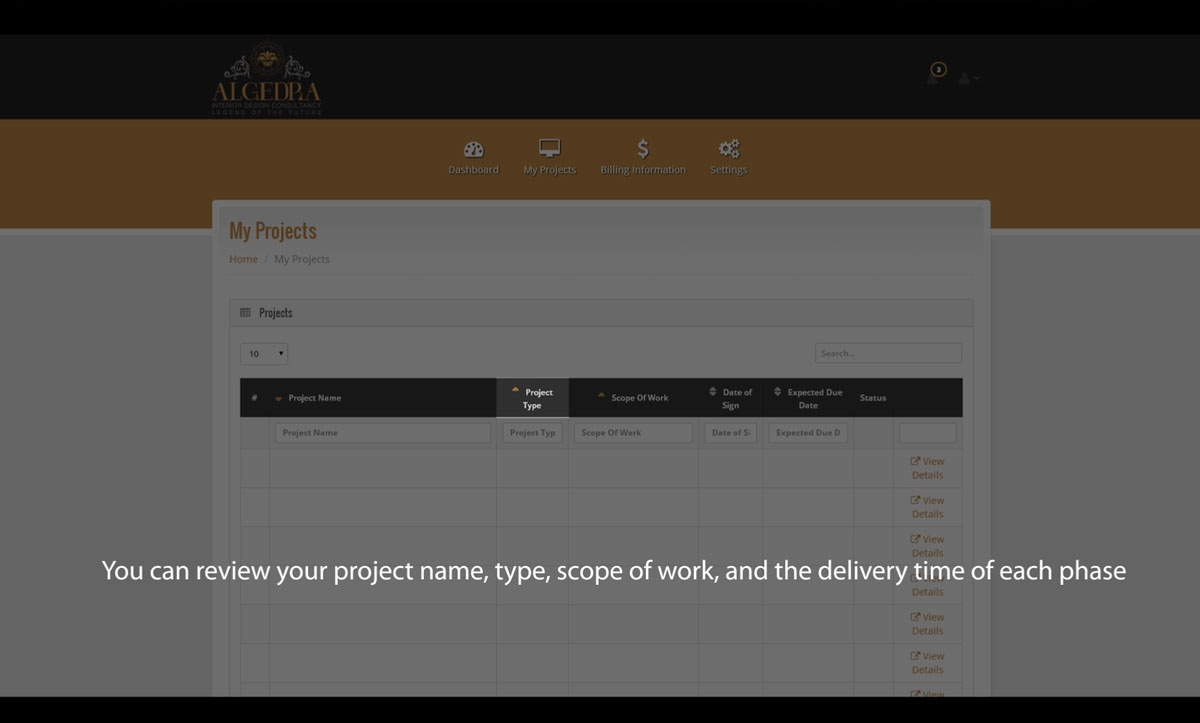 You can also have a look at the 3D images and upload your choice of images to give us the idea about how you want your project to look and much more. Other than that, your billing information is just a click away too. Simply click on "billing information" in the tab, and it will show all the invoices and credit details. To make your portal secure, you can also edit your information and change your password time to time.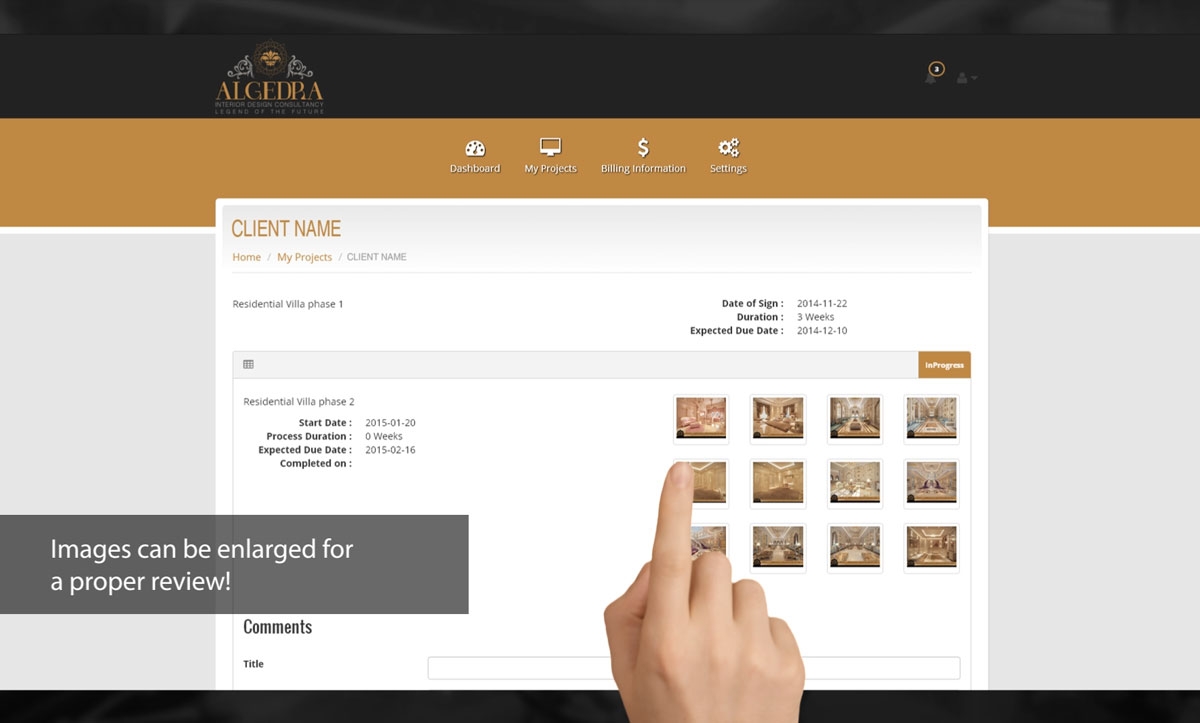 Thank you for watching. Follow us on all social media channels to stay updated.